Yeh Mampeh Waterfall
28/02/2022 15:34
---
The excitement of vacationing in Bali is very capable of providing unforgettable memories. So that many tourists, both local and foreign tourists, like to visit Bali. There is a lot of beauty and uniqueness that can be enjoyed while in Bali. All tourists who come to Bali will have a pleasant holiday.
Every tourist who comes to Bali will not run out of choices of attractions to visit. Because there are so many fun and popular attractions. Starting from natural attractions, cultural attractions, culinary attractions and various other fun places. Of all the tourist attractions, natural attractions are the most sought after. One of them is Yeh Mampeh Waterfall.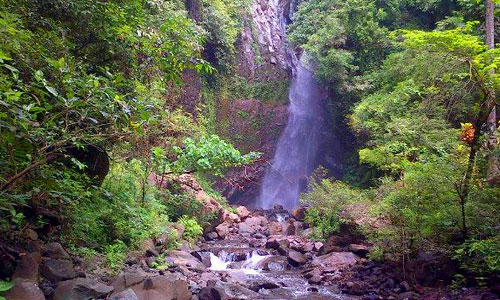 Yeh Mampeh Waterfall Natural Tourism Object
Buleleng Regency Bali has a number of interesting tourist objects and must be visited. One of them is Yeh Mampeh Waterfall. This waterfall has its own beauty and uniqueness that other waterfalls do not have. Because of its beauty, it is not surprising that many tourists come to just relax and relieve stress.
A visit to Yeh Mampeh Waterfall can relieve fatigue and tiredness. The place is far from the bustle of the city, as if as a panacea plus the coolness and peace of nature. No wonder many tourists come to just enjoy the cold and cool water in Yeh Mampeh.
Under the splashing water, a large pool of water is formed that can be used for bathing, swimming or bathing. The water is clear and very fresh. Beautiful scenery with waterfalls in the background, should also be captured in camera photos. The flowing water forms a small river with rocks of various sizes, adding to the artistic and beautiful scenery.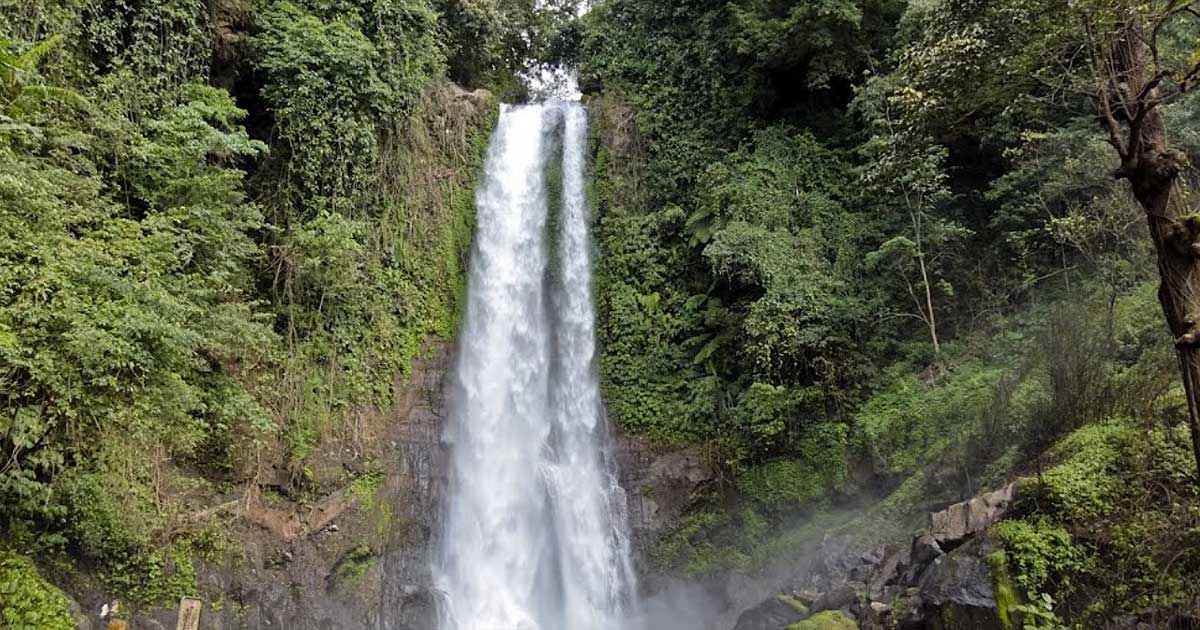 The Supporting Facilities at Yeh Mampeh Waterfall
Some of the supporting facilities have not been built to their full potential. But at least there are stalls selling food and drinks to quench thirst and satisfy hunger. If you visit Yeh Mampeh, don't forget to bring a change of clothes because after arriving tourists will immediately plunge into the water pool and feel the splash of the waterfall. Forget about the fatigue of activities by bathing in the splash of Yeh Mampeh Waterfall.
Because of its height, this waterfall is called Yeh Mampeh Waterfall (a flying waterfall). The location is about 38 kilometers east of Singaraja. Or 3 hours drive if taken from Kuta with a distance of 100 kilometers. Yeh Mampeh Waterfall Tour is very suitable for tourists who like adventure. Because before reaching the location of the waterfall, visitors must first walk as far as 1.5 kilometers from the vehicle parking lot.
Along this journey by foot, tourists will find the beauty of nature and the coolness of the forest that is immeasurable. Loud chirping of birds accompanies the journey. So that even though it is reached on foot, you will not feel tired because once you arrive at the location of the waterfall, the fresh and clear water immediately welcomes the arrival of its guests.
Location
Les Village, Tejakula District, Buleleng Regency.