Yeh Malet Lake Karangasem
29/12/2020 11:01
---
Karangasem Regency in Bali has enormous tourism potential. There are new interesting tourist attractions that can be found in this place. The newest option that you can find here is Yeh Malet Lake Karangasem. Here, you have the opportunity to see first hand the beauty of the lake with natural nuances surrounded by beautiful hills around it.
The natural atmosphere at Lake Yeh Malet Karangasem often makes visitors compare it to the atmosphere abroad. Some say that this place has a view that is not much different than in Japan. However, not a few have tried to compare the scenery on Lake Yeh Malet with the scenery in Europe.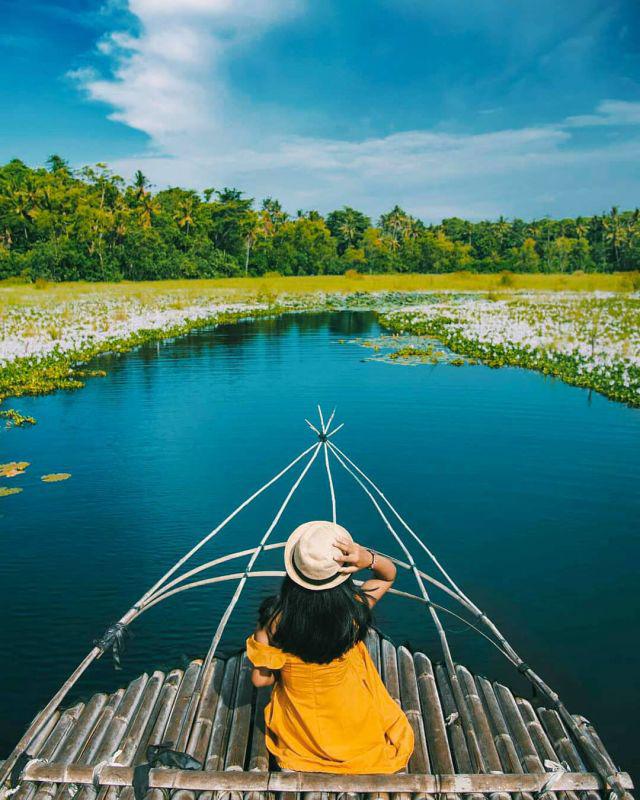 Beautiful and Natural Atmosphere at Yeh Malet Lake Karangasem
This lake was once a lake that was neglected. In fact, the water here tends to be dirty and polluted. This is evidenced by the large number of water hyacinth plants in the lake. However, environmental groups from Karangasem are keen to clean it up. The impact is real, now the existence of Lake Yeh Malet Karangasem can be used directly by the community.
While in Yeh Malet Lake, tourists can enjoy a very beautiful and beautiful atmosphere. The water hyacinth that used to be so numerous is now starting to decrease. In fact, the remaining water hyacinths are deliberately arranged so that they look prettier. One of them is the arrangement of water hyacinth with the words I Love You in the middle of the lake.
Not only that, the beautiful scenery on this lake is also because the atmosphere is so natural. You will find three hills that surround the lake. The three hills are Bukit Tengah in the west, Bukit Ceeng in the north, and Bukit Catu which can be found in the northeast.
Tourism Activities at Yeh Malet Lake Karangasem
During their stay at Lake Yeh Malet Karangasem, tourists can also do a variety of interesting activities. Moreover, a visit to Lake Yeh Malet can be done for free. You can also spend time hunting for beautiful photos while here. Not only that, enjoying the scenery while waiting for the afternoon is no less fun.
In addition, there are also paid tourist attractions that can be found at Lake Yeh Malet Karangasem. The attraction is a raft boat that people made from bamboo. This raft boat can be rented by tourists to circle the lake with an area of ??up to 7 hectares. The rent is also very cheap. You only need to pay IDR 10,000 and can use the boat as much as you want.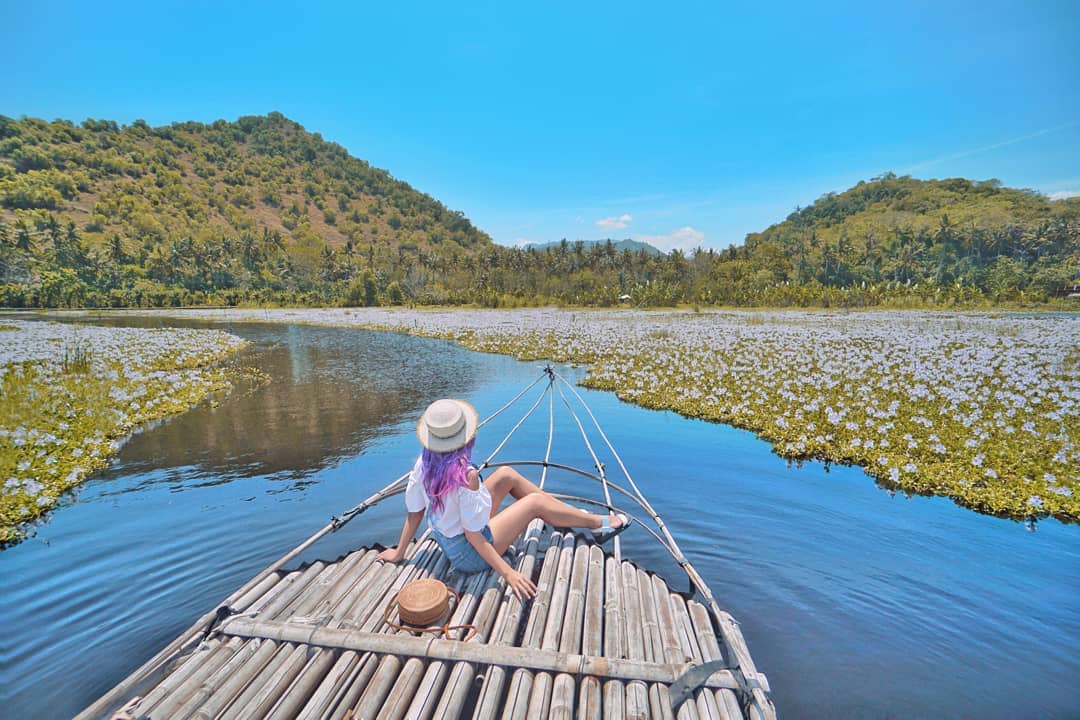 Location of Yeh Malet Lake Karangasem
You can find Yeh Malet Lake Karangasem in Yeh Malet Hamlet in Antiga Lot Village in Manggis District, Karangasem Regency. While in this place, tourists must maintain their attitude. Moreover, Yeh Malet Lake is an area that is considered sacred by the local community. The water from this lake is considered holy water which is often used for various religious ceremonies.
In addition, make sure to keep this tourist spot clean! Moreover, local community groups have been working hard to clean it up. Of course, it would be very detrimental if the cleanliness they have maintained is dirty by tourists.