Yan's House Hotel Kuta
28/06/2020 20:08
---
YAN'S HOUSE HOTEL KUTA BALI
The convenience of staying in a homestay, villa, or hotel is not just about services, the buildings, the facilities, but its uniqueness also needs to be considered, doesn't it? If you have a plan to go on a vacation to Bali and you are travelers or tourists who concern to the comfort of your residence, Yan's House Hotel Kuta, Bali is recommended for you.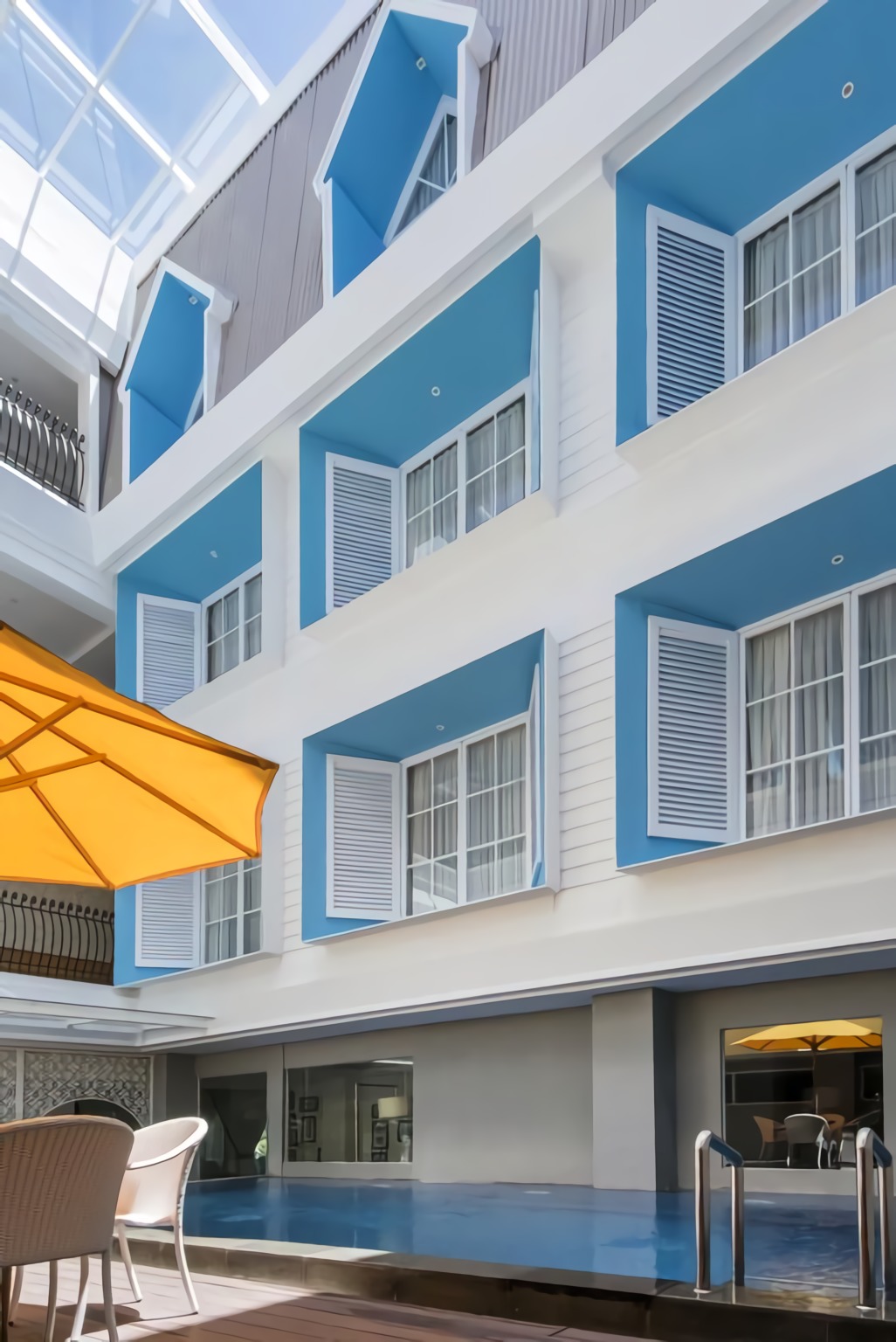 As you might know or hear from people, Bali is one of the tourist destinations targeted by many tourists. The beauty of nature, culture, and all the unique things offered here are the strongest attractions of Bali. Yan House Hotel Kuta Bali is one of the best deals from Bali for your residence.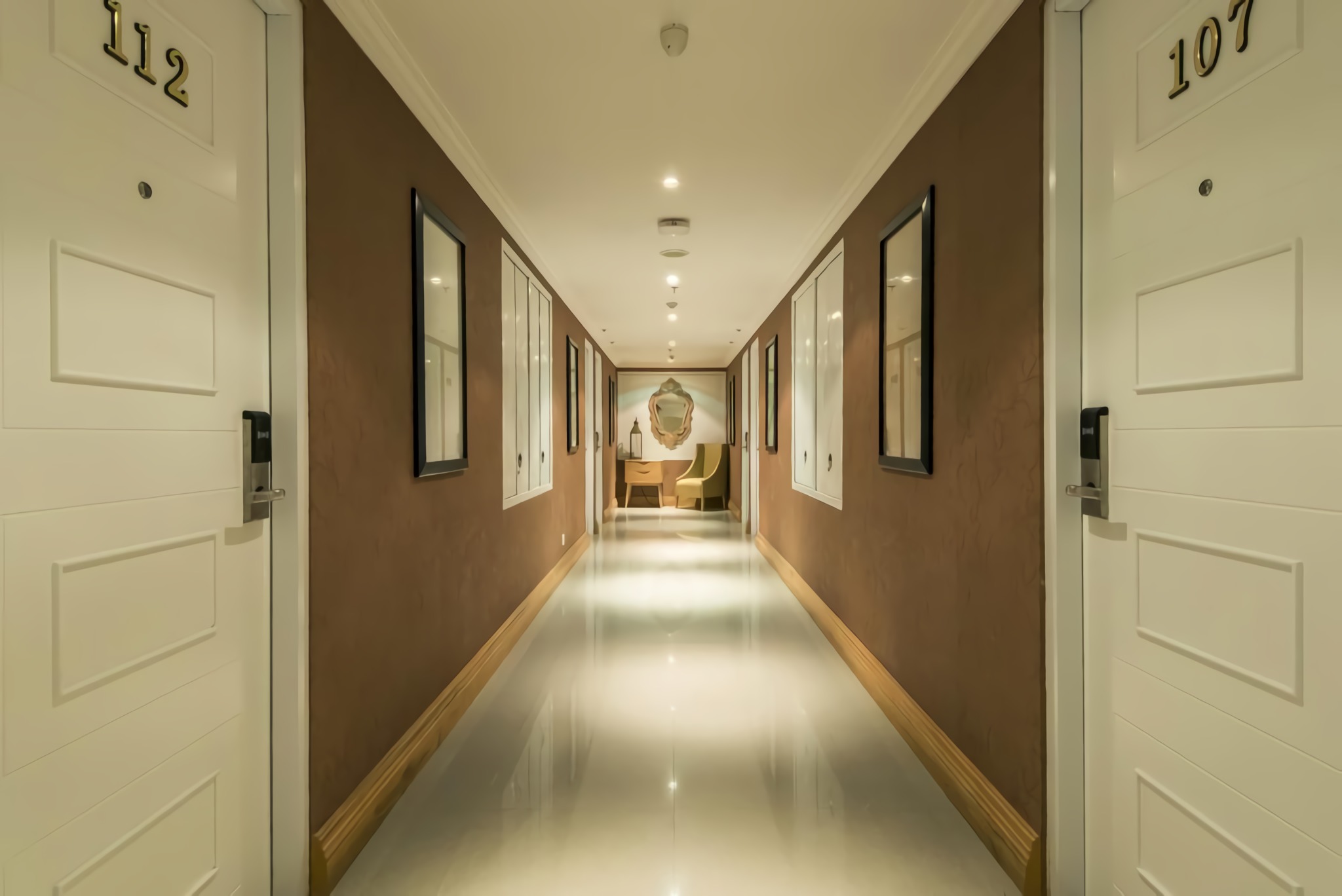 BUILDINGS AND FACILITIES
Yan's House Kuta Bali Building is identical to the blue and white color which gives a cool impression for both the guests and tourists who cross the area. In addition to the cool concept and color, Yan's House Kuta Bali is also synonymous with a large two-door design, designed in the classic style of France.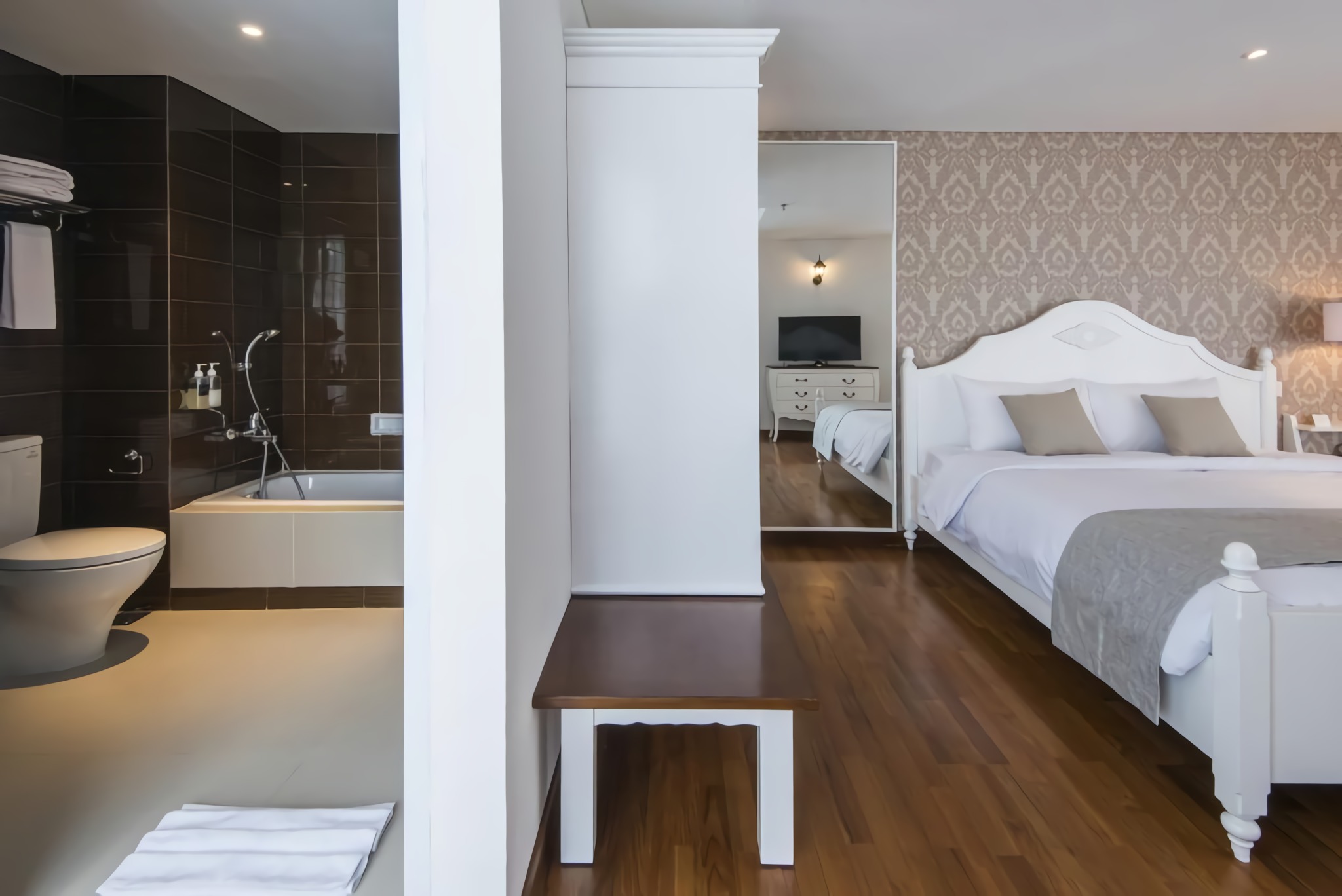 Yan's House Kuta Bali offers 11 rooms, each of which has a different design with a special uniqueness. They are chill out, the sweet breeze, homey wonderland, the victorian, homeland, bachelor's pad, vintage groove, eclectic living, laid back, serenity dan the love nest. Yan's House Hotel Kuta provides a choice for guests who stay whether they are backpackers, families, honeymooners to rooms with synthetic grass floors.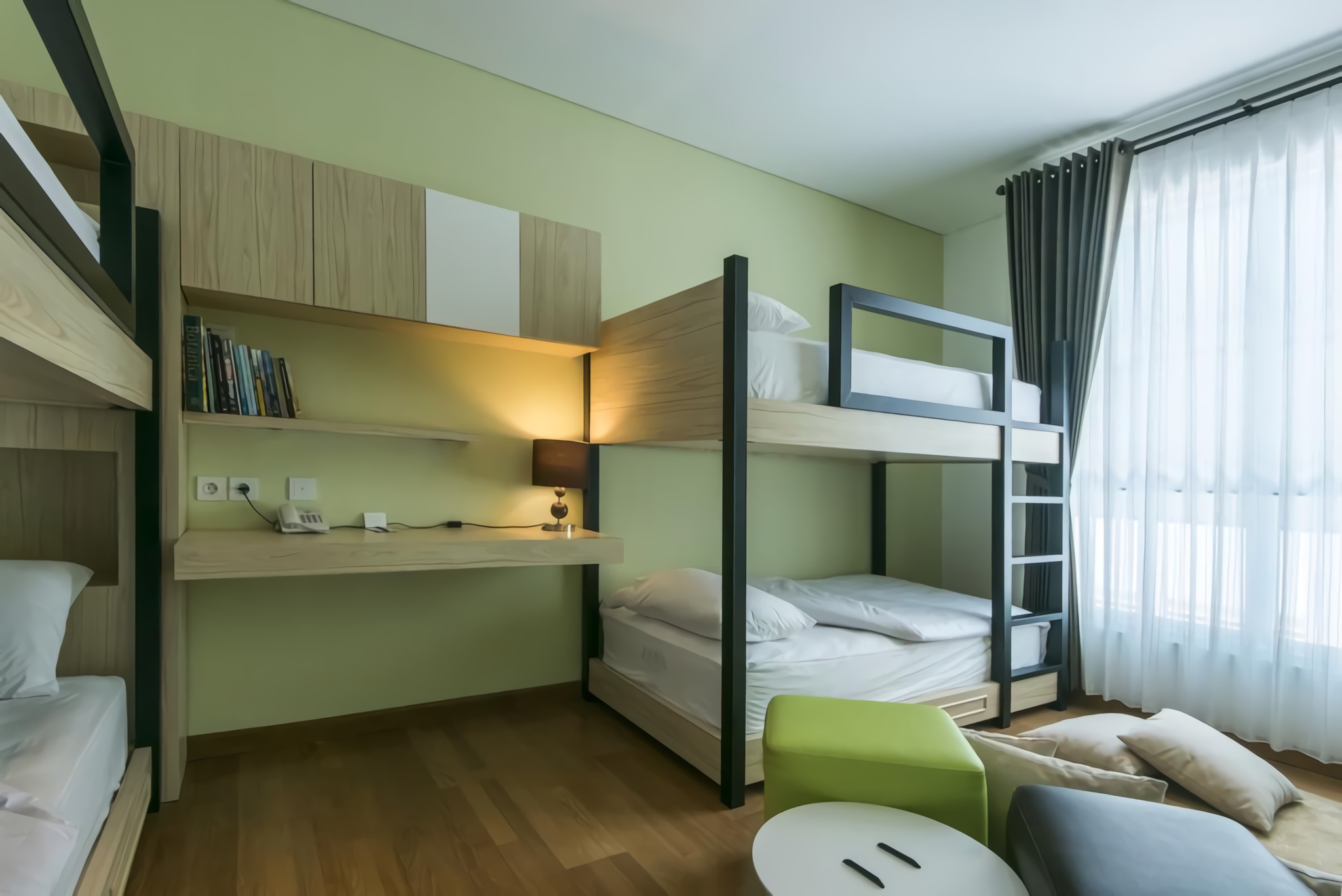 According to the owner of Yan's House Kuta Bali, Yan's House is not a Hotel, but it is a Home because the services provided to guests are similar to serving families. For additional information, you can move to another empty room. It is common at Yan's House Hotel Kuta Bali because different room designs attract the attention of guests to try all the fun provided.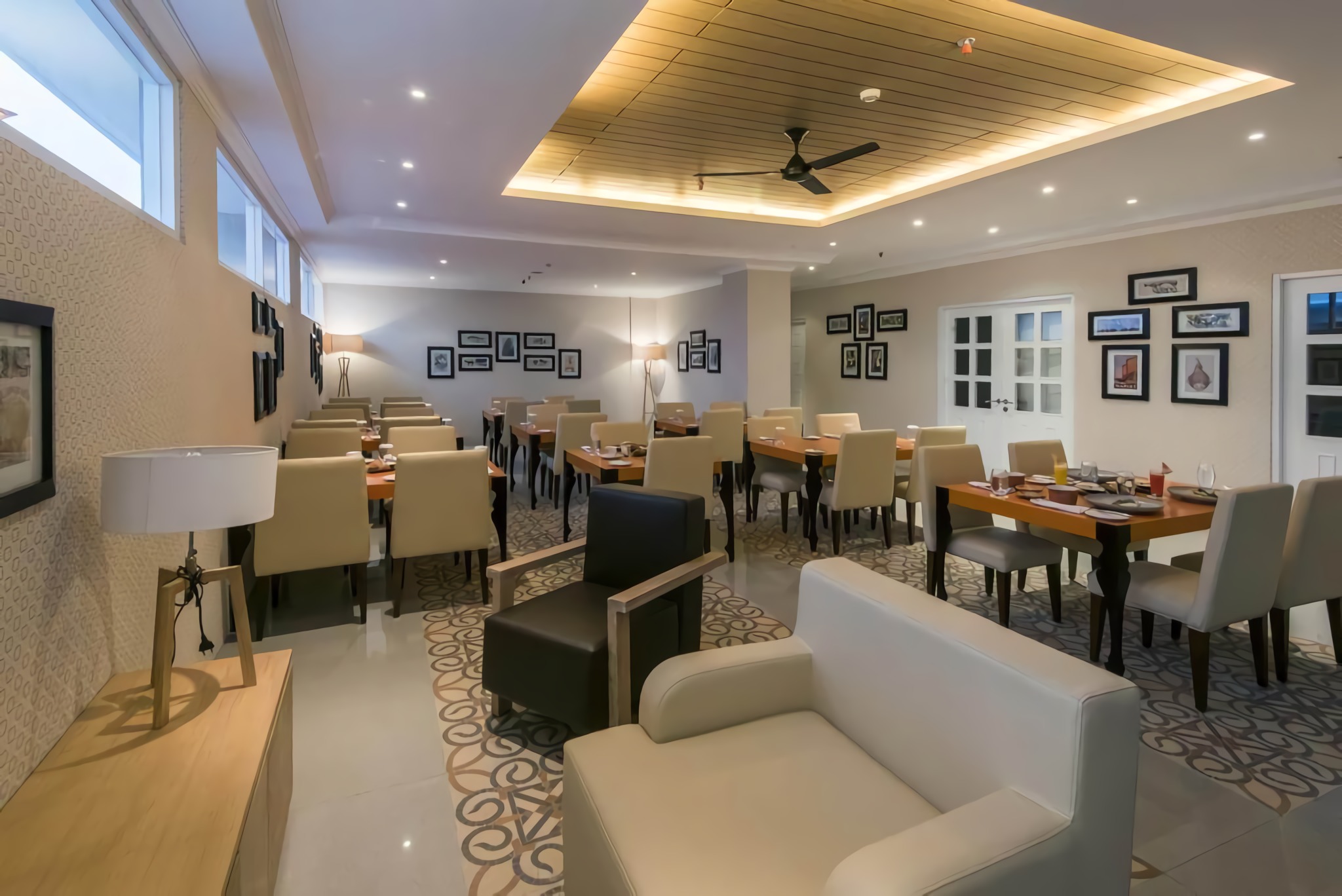 CODE GRAFITI RESTAURANT
Yan's House Hotel also complements standard facilities to bring the best-staying experience for its guests, such as airport shuttle service, swimming pool, meeting room, tour service, cellular internet modem, baby sitter, and breakfast room. No less special at Yan's House is Code Graffiti Restaurant.
With the concept of an open kitchen, you can enjoy the culinary performances performed by the chefs in the kitchen as they perform their creativity in the preparation of dishes that you order. The ingredients used are local ingredients that are exotic and fresh.
Code Grafiti Restaurant has a capacity of 40 seats and is specifically designed for your comfort with an elegant classic touch. Friendly service is also a hallmark of this restaurant. A variety of delicious surprises that await you at this restaurant will surely be an unforgettable culinary experience that enhances your stay at Yan's House Hotel. Code Grafiti Restaurant is located on the Ground Floor, open from 11:00 am to 10:00 pm.
LOCATION AND ACCESSIBILITY
Yan's House Kuta Bali Hotel is located on Kartika Plaza Street Number 2, Kuta, Badung Regency, Bali. It is located in a strategic location because it is close to other tourist attractions such as Waterboom Park, Tuban Beach, Kuta Beach, Beachwalk Mall, Garuda Wisnu Kencana Culinary Park, and so on.
From Yan's House Hotel to Waterboom Park, only 300 meters away, and 520 meters from Yan's House Hotel to Tuban Beach. If you have the desire to go to Kuta Beach and the Beachwalk mall, they are only 1 km from Yan's House Hotel Kuta. If you want to go to the Garuda Kencana Cultural Park, it is only 8.8 km away or 15 minutes from Yan's House Kuta Bali.