White Canny Renon
21/12/2020 00:33
---
Restaurant's nowadays don't just offer delicious culinary delights. Let the visitors arrive, the unique and different room design needs to be an additional attraction. This is what you can get when you come and taste the food at White Canny Denpasar.
As the name implies, White Canny presents an all-white atmosphere for its visitors. The white color makes the atmosphere in the restaurant feel so elegant. Moreover, this restaurant building is deliberately made with a classic colonial architectural design, which makes it even more attractive.
Vintage Impression in White Canny Renon
The colonial-style house has become the main identity of White Canny Renon. Moreover, this classic element is reinforced by the use of a variety of ancient home furnishings. Classic interiors such as wooden tables and chairs, ancient telephones, or old radios.
The White Canny Restaurant building consists of 2 floors. Both floors are made with classic interior designs. That way, visitors can still find the signature White Canny Restaurant in any location they choose.
The uniqueness that White Canny Restaurant Denpasar has is not only in its interior design. The exterior they have is no less attractive. You will find a fish pond complete with a beautiful garden. An atmosphere like this, will make you feel at home.
The interior and exterior are attractive, making the visitors feel comfortable. Besides having the opportunity to enjoy delicious food, you can also do other activities while you are here. The activity in question is to pose for selfies in several locations that have been provided.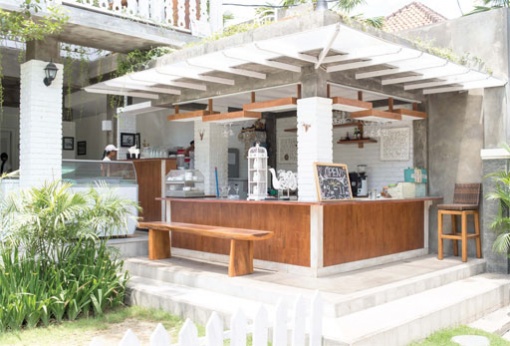 Menu Options at White Canny Restaurant Denpasar
The classic and fun atmosphere for photo hunting at the White Canny Restaurant is supported by a very wide variety of menus. In this place, you can find traditional or international menus. With this variety of menus, it makes sense that many visitors make this restaurant a family dining place.
Plus, you won't be bothered when you invite your little one to eat here. Apart from the availability of various menus, there is also a game area that they can use. Guaranteed, children will feel happy being able to interact with the fish in the pond or playing in the garden.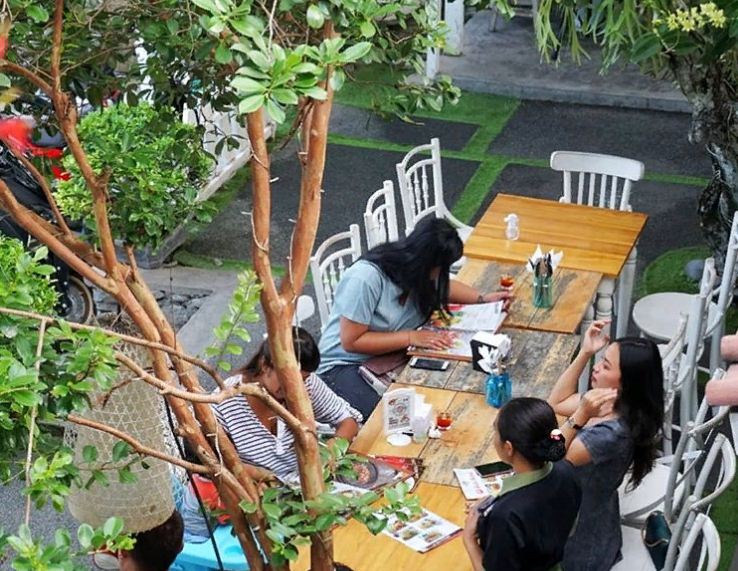 For those of you who claim to be pizza lovers, there are cheap pizza menus that can be obtained. With only IDR 40,000, you can enjoy pizza for 2 people. Besides that, there are also traditional menus such as Balinese mixed rice, prawns with chili sauce, and others. If it's still lacking, you can also taste the egg tofu menu, various salads, or teriyaki chicken.
Location and Accessibility
You can find White Canny Bali Restaurant easily in the center of Denpasar City. The location is located at Jl. Tukad Unda Number 16, Denpasar, is about 400 meters from Gosha Kitchen and Grill. In addition, you can also find several other famous culinary delights not far from the White Canny location, such as Goemerot Restaurant, Subur Meatballs, or Barometer Cafe.