Westin Resort Nusa Dua Hotel
31/10/2021 06:41
---
Each tourist destination has its own beauty and uniqueness. Like the island of Bali, where the beauty lies in its natural scenery, and the uniqueness of its culture that has been preserved to this day. Many tourists admire all the beauty and uniqueness. Where Bali gets the nickname Heaven on Earth because there are so many fun things to enjoy.
Some of the fun things are visiting various interesting and popular tourist objects in Bali. Starting from natural attractions, cultural attractions, to various other exciting entertainment places. One of them is the Westin Resort Nusa Dua Hotel.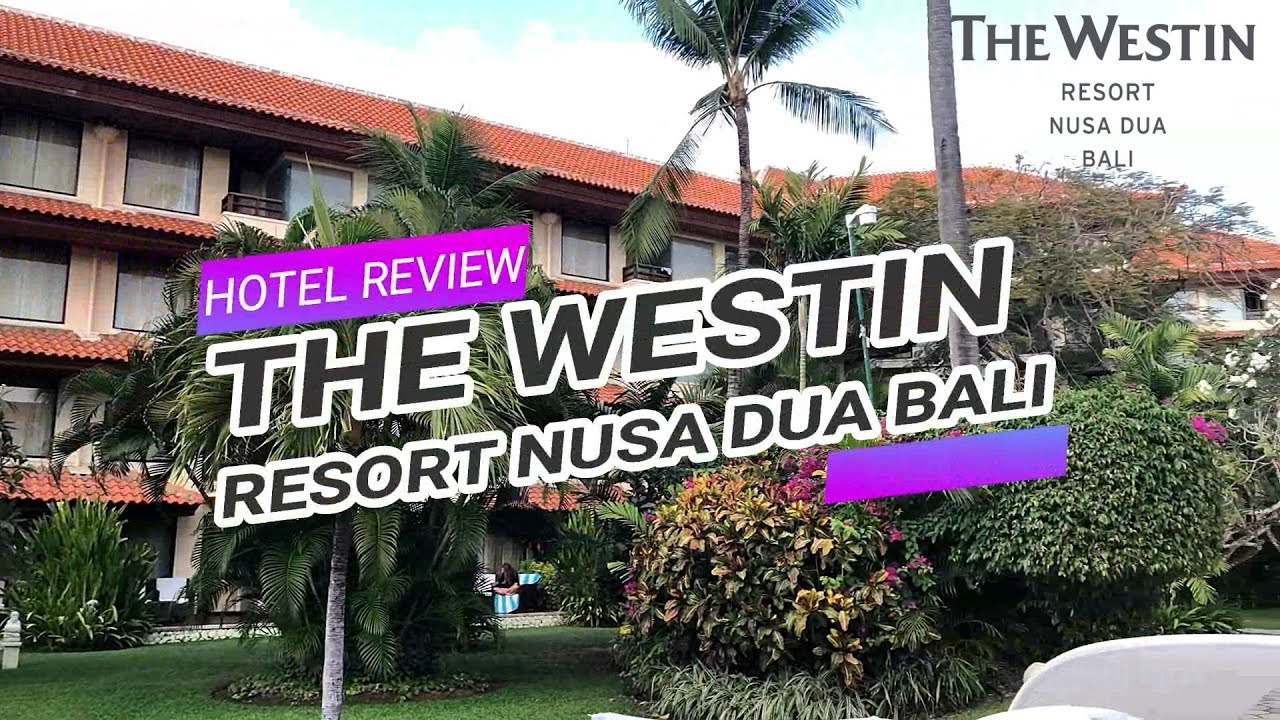 Westin Resort Nusa Dua Hotel Design Theme
Hotel Westin Resort Nusa Dua is located on Nusa Dua Beach. Nusa Dua Beach is famous for having white sand and an elongated coastline with blue ocean. Direct access to the beach, will make you feel private beach. Of course the scenery is very beautiful is not it? The hotel building is large and elegant, featuring a modern and charming interior design. Dominated by white wall paint, it gives a spacious and luxurious impression. Plus teak wood furniture that adorns every corner of the room. The location is close to the beach, so you don't have to bother going to tourist sites. Just walk and you will get the beauty of Nusa Dua Beach right behind the hotel building. You can even see it through your bedroom window.
You can enjoy grilled seafood by the beach at Ikan Restaurant and Bar. Meanwhile, you can sample Italian dishes at Prego. Hamabe Restaurant serves a Japanese food menu. And western food you can enjoy at Seasonal Tastes. Those of you who like tapas can try and enjoy it at Velada Tapas Bar and Kitchen. To sample drinks and snacks, visit the Kites Lounge and Bar. SuperFoodsRX offers a healthy and nutritious breakfast buffet for an additional fee.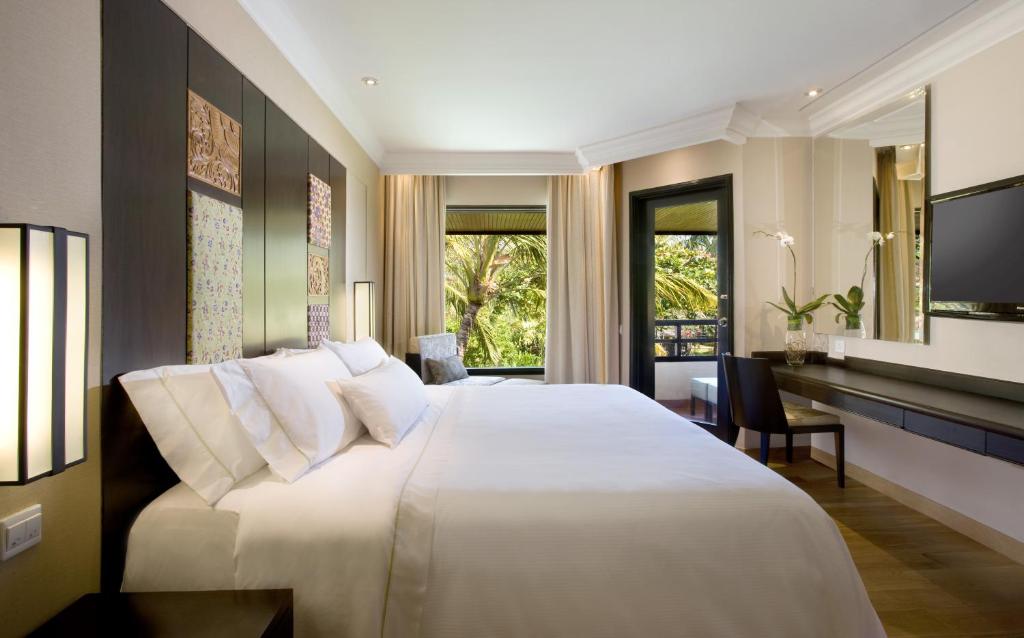 The Interesting Activities At Hotel Westin Resort Nusa Dua
The swimming pool is very spacious with emerald blue pool water reflections. While around it there are sundecks and white beach umbrellas. Don't forget the view that you will get, namely the swimming pool overlooking the beach. Facilities that support children's activities are also available. Such as children's swimming pools, water slides, children's playgrounds, children's outdoor play equipment to babysitting services.
You can work out at the fitness center, which is fully equipped with personal trainers and equipment. Spa services are ready to pamper yourself with the treatments they have. Starting from a steam bath, massage, scrub, sauna to a beauty salon. The poolside bar provides a variety of drinks prepared by expert bartenders. Within the hotel area there is also a gift shop and a beauty salon. Airport shuttle and sightseeing services are provided at an additional charge. You can also do various activities to fill your vacation time, including cycling, golf courses, tennis, darts, billiards, water sports facilities and many others.
All rooms have air conditioning, personal safe, coffee and tea maker, TV, wardrobe, DVD player and others. The private bathroom has a separate bath and shower, bathrobes and toiletries. Hotel Westin Resort Nusa Dua Bali has 433 rooms with 4 types of rooms namely deluxe, suite, premium double and family suite. The view outside your room window is Nusa Dua Beach.
Location
Nusa Dua Tourism Area, BTDC Lot N-3, Nusa Dua.