Waterbom Park Bali
25/10/2021 22:19
---
The best place is a place that is sought after by many people, especially tourists who like to travel. Of course, tourists want to get the best holiday experience that is not easily forgotten. The island of Bali is often the chosen tourist destination because there is so much beauty and excitement that can be obtained while on vacation in Bali. Especially the charm of its natural beauty that is second to none.
The island of Bali is not only limited to its natural beauty. There are many other amazing things that can't be enjoyed outside of Bali. One of them is like the best rides that can be visited. One of the best playgrounds such as Waterbom Park Bali is one of the tourist attractions that is crowded with tourists.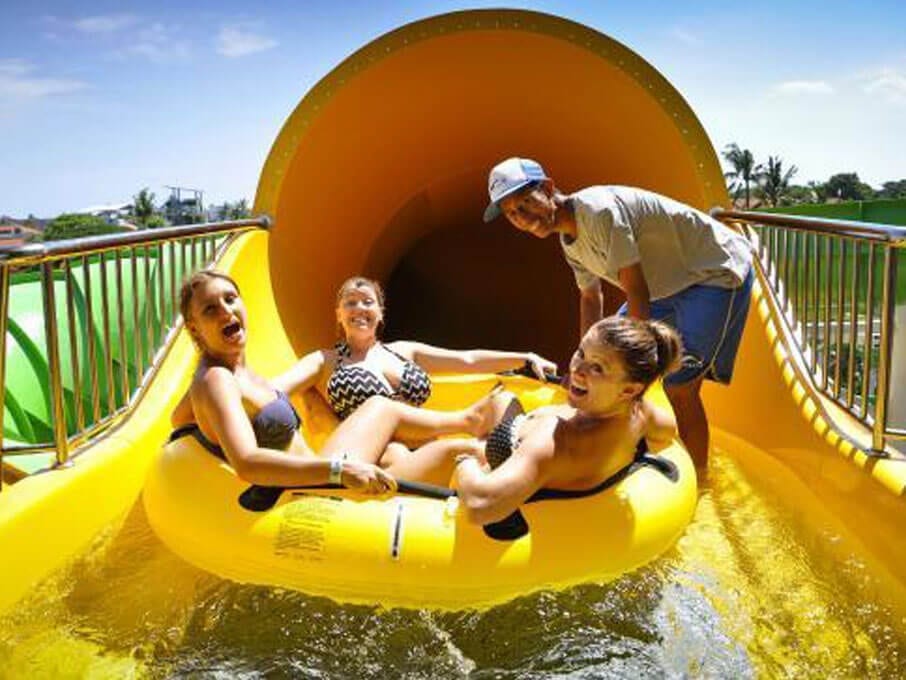 The Waterbom Park Bali Attractions
Bali has various things that become attractions and places of entertainment, so that tourists visiting the island of the Gods will never get bored, there are always special places to visit as can be found in the latest tourist attraction articles in Bali. There are also a number of water rides such as those found in Tanjung Benoa, as well as a number of water parks, and one of the water parks that has the most complete number of games is the waterbom park in Kuta Bali, this water recreation vehicle is indeed very popular and the largest on the island of the Gods, presenting various types of fun and challenging games.
Waterbom Park Kuta Bali, has become the most popular choice for domestic tourists as well as foreign tourists, including an ideal choice for families, especially children, for this reason this recreational vehicle is a children's tourist spot in Bali. So if you are on vacation with your family, especially children, schedule a visit to the Waterbom water park, moreover the location is very strategic, in the heart of Kuta tourism, the center of the crowd, so this water park is always full of visitors, easy to reach from other tourism areas such as from Nusa Dua, Sanur, Jimbaran and also the city of Denpasar.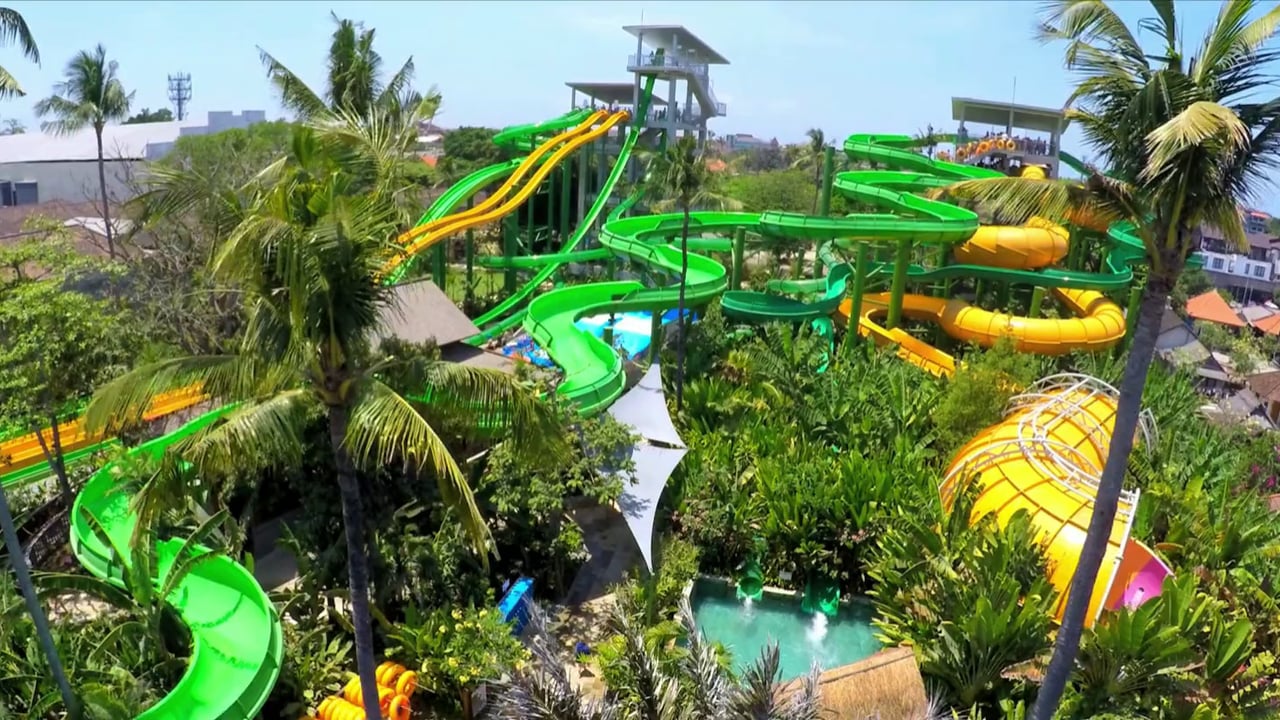 The Best Rides In Waterbom Park Bali
At Waterbom Park Bali, tourists can enjoy various game rides, so tourists will feel at home for a long time here, tourists can read various reviews about this recreation center on the internet, most of them recommend this place as an ideal recreation place in Bali, especially if you are on vacation. with family and children, the following rides for games at waterbom Bali;
Funtastic
This one ride is designed for children, giving them the opportunity to adventure in a place that is designed to provide an interesting experience, there are jets and water cannons, body slides.
Smash Down
This ride at Waterbom Bali presents a very challenging game, can stimulate adrenaline, requires courage and big guts, how not to slide on a slide along 25.9 meters with a slope of 60 degrees.
Python
A largest waterslide available in Bali Waterbom, tourists can sit in an inflatable boat that can accommodate 2 to 4 people facing each other, to follow a circular path or tube.
Pipeline
This waterbom game in Bali invites tourists to follow the path of a pipe with a height of 20 meters with a speed of 60km/hour for 13 seconds, which can stimulate adrenaline.
A number of other games that are served at waterbom Bali include Superbowl, Climax, Double Twist, Twin Racer, Bomerang, Fast N, Fierce, Constrictor and Lazy River as a place to relax with inflatable boats around the area through artificial rivers with slow water flow.
Open Hours
9 am – 6 pm .