Water Blow Nusa Dua
29/01/2022 04:11
---
Everyone has their own plans for a vacation, but the goal is to get satisfaction and unforgettable memories. There are many ways to get this, one of which is to find the best tourist destinations. In this case, the island of Bali is often one of the destinations sought by many tourists. Therefore, every holiday season, the island of Bali will be enlivened by many local and foreign tourists.
This island is known as "Paradise on Earth" because there are many pleasures that cannot be obtained outside of Bali. One of them is like the many choices of popular tourist objects and must be visited. Starting from natural attractions, cultural attractions, to various other fun places such as Water Blow Nusa Dua.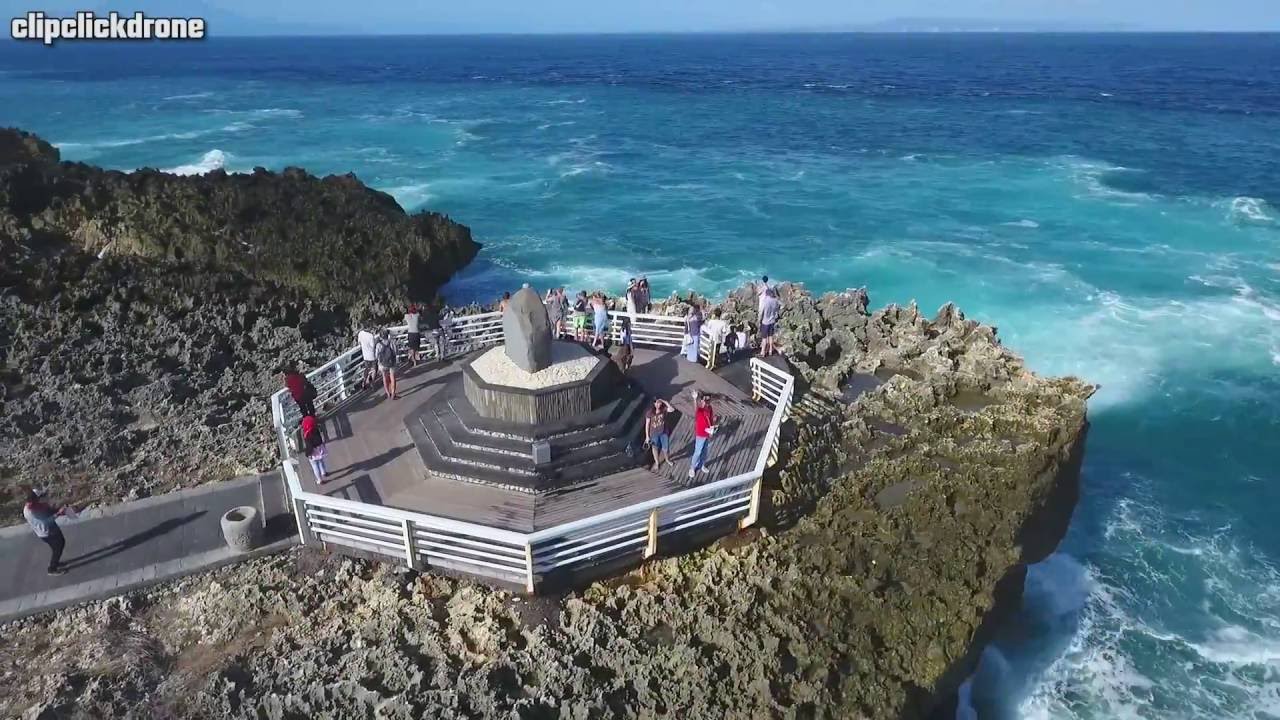 Challenging Activities at Water Blow Nusa Dua
If you want to find an anti-mainstream experience in Bali, Water Blow Nusa Dua can be an interesting choice. Water Blow is now a unique and interesting location on the Island of the Gods. The uniqueness offered by Water Blow also makes this place crowded with local and foreign tourists.
As the name implies, Water Blow Nusa Dua in Bali is a big wave that soars into the air. Of course, this water blow phenomenon can only be witnessed when the waves are at their greatest. Also be prepared to bring a change of clothes when you come to this place. Because the waves are automatically splashed to wet every visitor who comes to this place.
There are not many activities that can be done in this place. Water Blow is a unique phenomenon that arises due to large waves colliding with large rocks. Most tourists who come to this place also spend their time taking pictures in front of the waves hitting the rocks.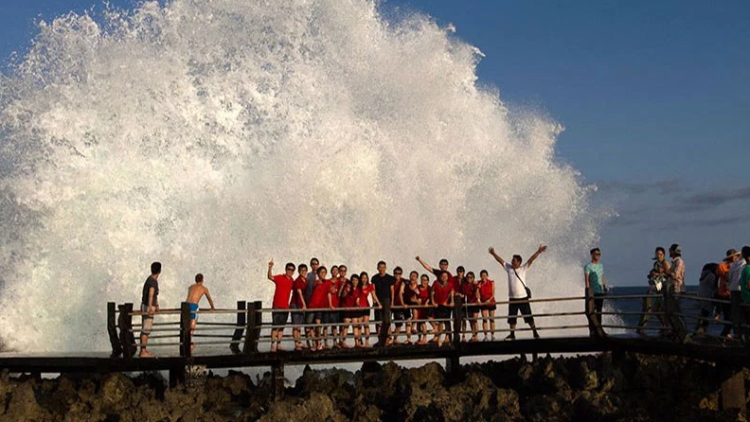 The Things to Pay Attention to Before Visiting
When coming to this place, travelers are not allowed to do various dangerous activities. With a rocky beach structure and big waves, it makes Water Blow Nusa Dua very dangerous. At the entrance of the Water Blow there is also a warning so that tourists do not do some activities that are considered dangerous. Written warnings include the condition of sharp rocks and steep cliffs, high and dangerous waves. Not to forget, there the traveler is also not allowed to jump and swim into the sea water. Not only because of the big waves, but also because this place has a strong current.
Travelers can also come to this place with free admission. No need to spend a penny to be able to take pictures in front of the big waves at Water Blow Nusa Dua. So it's not surprising that many travelers are interested in coming to this place.
Location
Water Blow Nusa Dua is located at the back of the Grand Hyatt Nusa Dua hotel area. Visitors can also go there by crossing the BTDC Nusa Dua area.