Warung Tepi Tebing
01/01/2023 13:40
---
Currently, holidays in Bali are a trending moment where many foreign and local tourists visit Bali. This is supported by the label Bali as a tourist destination that has natural beauty and cultural uniqueness that can amaze anyone who visits.
Whatever tourist attraction in Bali will always show its natural beauty and various interesting atmosphere. One of the famous places to eat in Bali named Warung Tepi Tebing is a restaurant that must be visited.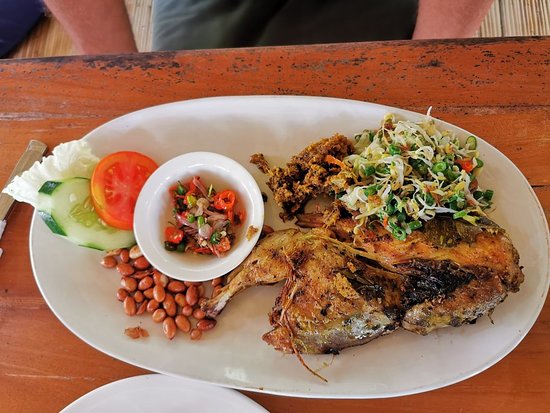 The Interesting Things From the Warung Tepi Tebing
Warung Tepi Tebing is a place to eat that is guaranteed to serve food with appetizing tastes. Moreover, this place also offers a unique view that is difficult to find in other places to eat.
This place has a rural atmosphere that can make visiting tourists reluctant to leave this restaurant. The tourists will also get a culinary experience with a super unique atmosphere. As soon as they enter this restaurant, tourists will be amazed by everything Warung Tepi Tebing makes. The view of the garden and terraced pool will be an extraordinary sight when you just set foot in this dining room. The atmosphere is comfortable, beautiful, and natural seen here. Even the place is really cool.
Not only that, in this place there is also a gazebo lined up on the edge of the pond. This gazebo is made of bamboo and has a roof made of dry leaves. This gazebo serves as a shelter as well as a place to eat food served by Warung Tepi Tebing.
As the name suggests, Warung Tepi Tebing is located close to the cliff behind this restaurant. Not only cliffs, there are also rivers that further beautify the scenery around here. So this restaurant has a calm atmosphere and is far from the main road.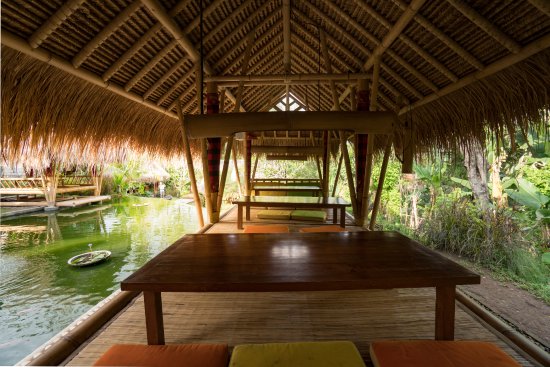 Enjoy the Best Atmosphere at Warung Tepi Tebing
If visitors come at night, the atmosphere here will turn romantic because the combination of the natural atmosphere and natural sounds will create sound. It would be more perfect if the visitors were invited to have a romantic dinner with their partner here.
Actually the origin of this place stems from the owner's desire to take advantage of less productive land. From what was once just an abandoned garden to lush to finally a spectacular dining spot. And coincidentally also in the area there are also used as tourist attractions.
The menu prepared is Balinese, Indonesian, Asian and Western dishes. Visitors can enjoy these menus with varying drink prices, from tea to alcoholic beverages such as wine.
Warung Tepi Tebing also offers several other facilities such as free wifi, comfortable seating both indoor and outdoor.
Location
J. Raya Silakarang, Sukawati, Gianyar.
Fastest Access
Visitors must enter through a limestone road for about 50 meters to get here. Arriving there, visitors will see a dining building with a large parking lot.
Opening hours
Every day from 10am to 10pm.