Warung D'Sawah
31/10/2022 22:12
---
Bali is famous for the beauty of the island. One of them is its natural beauty. It seems that everything that is done in Bali wants to always be associated with its natural beauty. One of them is like visiting places that show their natural beauty. Admittedly, Bali has many places like that. One of them is a place to eat at Warung D' Sawah.
Bali is not only famous for the beauty of the island, but also for its delicious culinary tourism. Since Bali is an island with a majority Hindu population, you can find a variety of food stalls with non-halal dishes containing pork.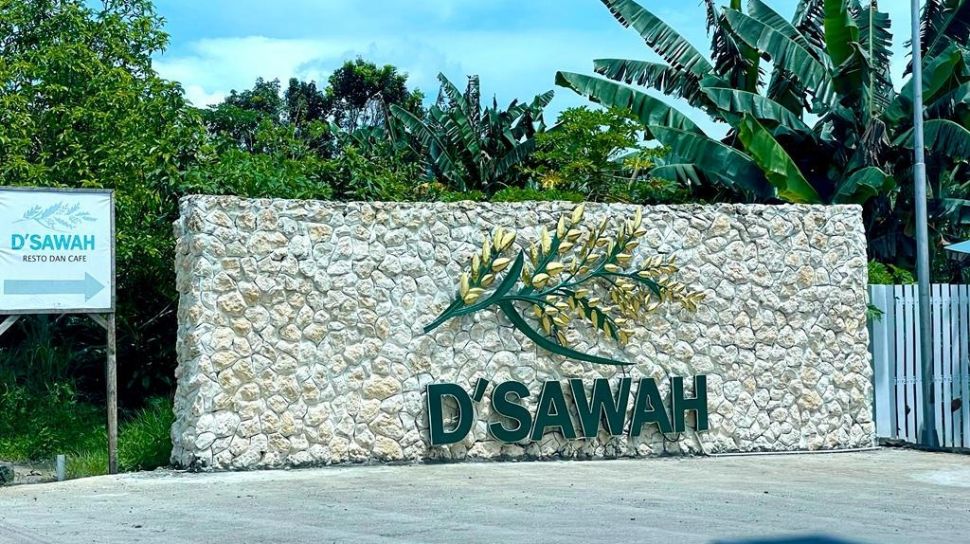 Enjoying the Beauty of the Atmosphere at Warung D'Sawah
Warung D' Sawah is a place to eat that serves delicious food with a traditional room design and surrounded by the natural beauty of Bali. The atmosphere is very comfortable and away from the hustle and bustle of the city.
There are two choices of places to eat at Warung D'ASawah such as places called 'saung' and 'pekarangan'. Wherever the place is chosen, tourists can still eat while enjoying the beauty of the green expanse of rice fields. This is the attraction of Warung D'Sawah. The place feels so cool and comfortable.
Once entering Warung D'Sawah, tourists will hear the strains of traditional gamelan music coupled with the greetings of the waiters who serve very friendly. Tourists will first be offered a seat and a meal at one of the restaurant's two premises.
If you choose to eat in the open courtyard, you will be exposed to the beauty of the small garden decorated with grass belonging to Warung D'Sawah. The large yard can also be a place to play for children.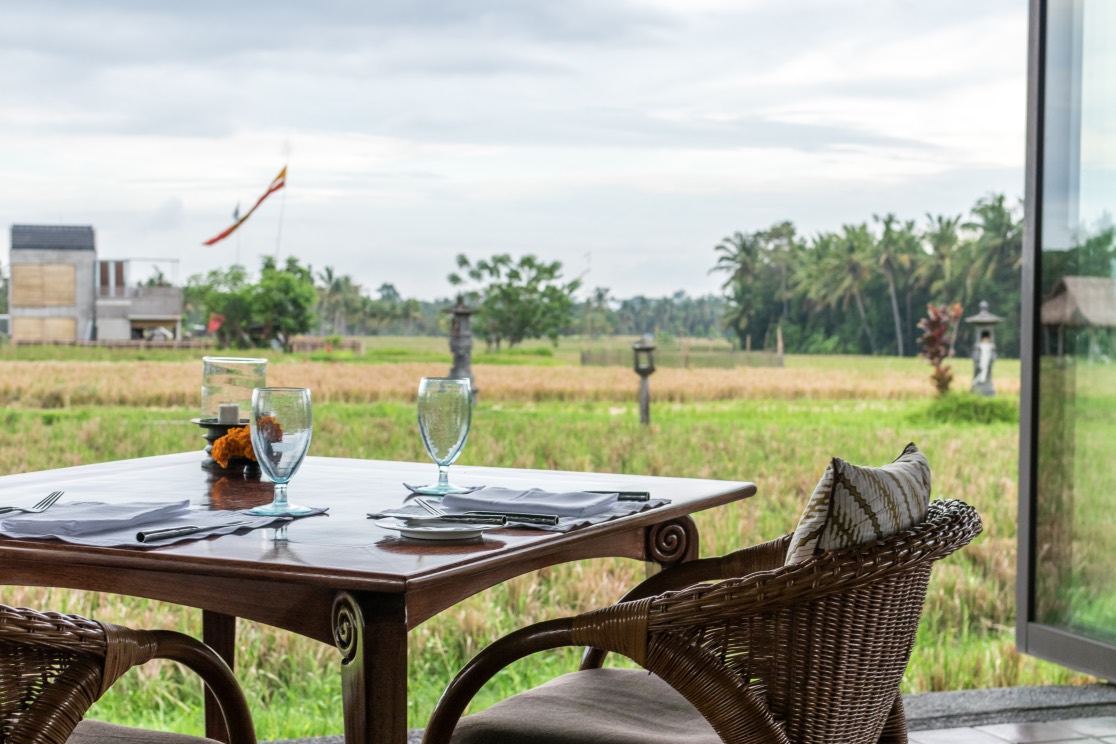 Delicious Menu Options for Warung D'Sawah
Warung D'Sawah has its own mainstay menu which is none other than the fried duck which is very famous for its savory and tender meat. This fried duck menu also has its own characteristic, namely the village duck from Tabanan that has just been slaughtered. The spices used for this menu dish also use Balinese spices which add to the delicious taste of this fried duck.
The aroma of spices in the fried duck is felt and is usually served with rice, fresh vegetables, and three chili sauce. The sambal in the form of chili sauce, cayenne pepper and matah chili is served with a sauce containing sliced ??carrots and leek leaves. Another famous menu is duck betutu.
For the type of menu, Warung D'Sawah not only provides traditional Balinese menus but also Chinese menus, even Western menus. Visitors visiting on Fridays will be able to enjoy the live music concerts held at this venue. In addition to music concerts, Warung D'Sawah is also available for rent as a venue for wedding receptions or other events.
Food Prices
Menu prices at Warung D'Sawah for a quarter of a portion of duck are priced at Rp. 120,000 and drinks from Rp. 10,000 to Rp. 120,000 per glass.
Location
Warung D'ASawah is located on Jalan Kerobokan Kelud No. 17, North Kuta.
Opening hours
Every day from 8 am to 11 pm.