Waka Dinner Cruise
20/06/2020 13:53
---
ROMANTIC FINE DINING WITH WAKA FLOATING RESTAURANT BALI
There are so many cafes and restaurant in Bali that offers something new such as unique theme, classic concept, diverse special daily menu, special services, and many others. But sitting still and eating your feast in a restaurant might be so common, but have you ever had your dinner in a floating restaurant? Just like the other day, Bali never out of stock to offer new things for tourists both local or foreign. Feel the elegance and new experience on The Waka Dinner Cruise (Waka Floating Restaurant)!
Waka Dinner Cruise is a floating restaurant with cruise ships around Benoa Harbor. You can enjoy meals and drinks at sunset, watch the sunset in the middle of the sea and then have a fabulous dinner with lights twinkling in the harbor will surely make your dinner more romantic with your partner or your small family.
The Waka Dinner Cruise cruises around Benoa Harbor, while you relax and ease the the burden of your mind, the Waka Dinner Cruise will take you around the harbor. Offering an elegant sensation, you can dine under the bright stars, with a choice of local seafood, meat, fresh salads, as well as international and traditional Balinese dishes that are presented superbly. The Waka Dinner Cruise also provides coffee, liquor, or cognac.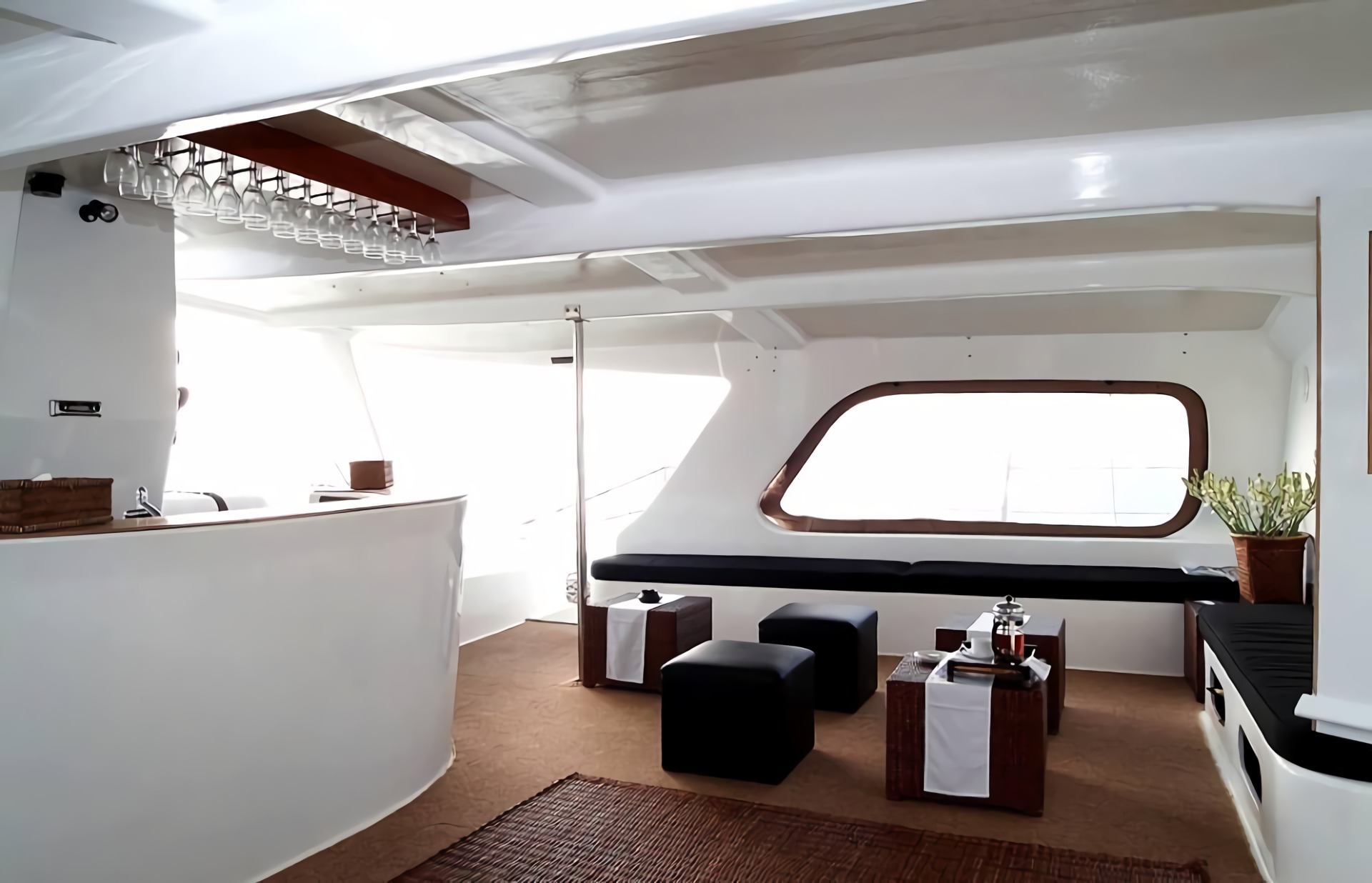 TARIFF ESTIMATION
Choosing Having dinner at the Waka Dinner Cruise is the right choice. This restaurant offers luxurious facilities and satisfying services that you will definitely get, and of course to get it all sometimes might not a cheap price for everyone. To be able to enjoy dinner and all the facilities and services at the Waka Dinner Cruise costs around IDR 2,160,000 per person. If you are a type low budget traveler you could save a little more in your savings because it is guaranteed that having dinner at the Waka Dinner Cruise Bali will give you an excitement and a luxurious, and super elegant experience when you are on holiday in Bali.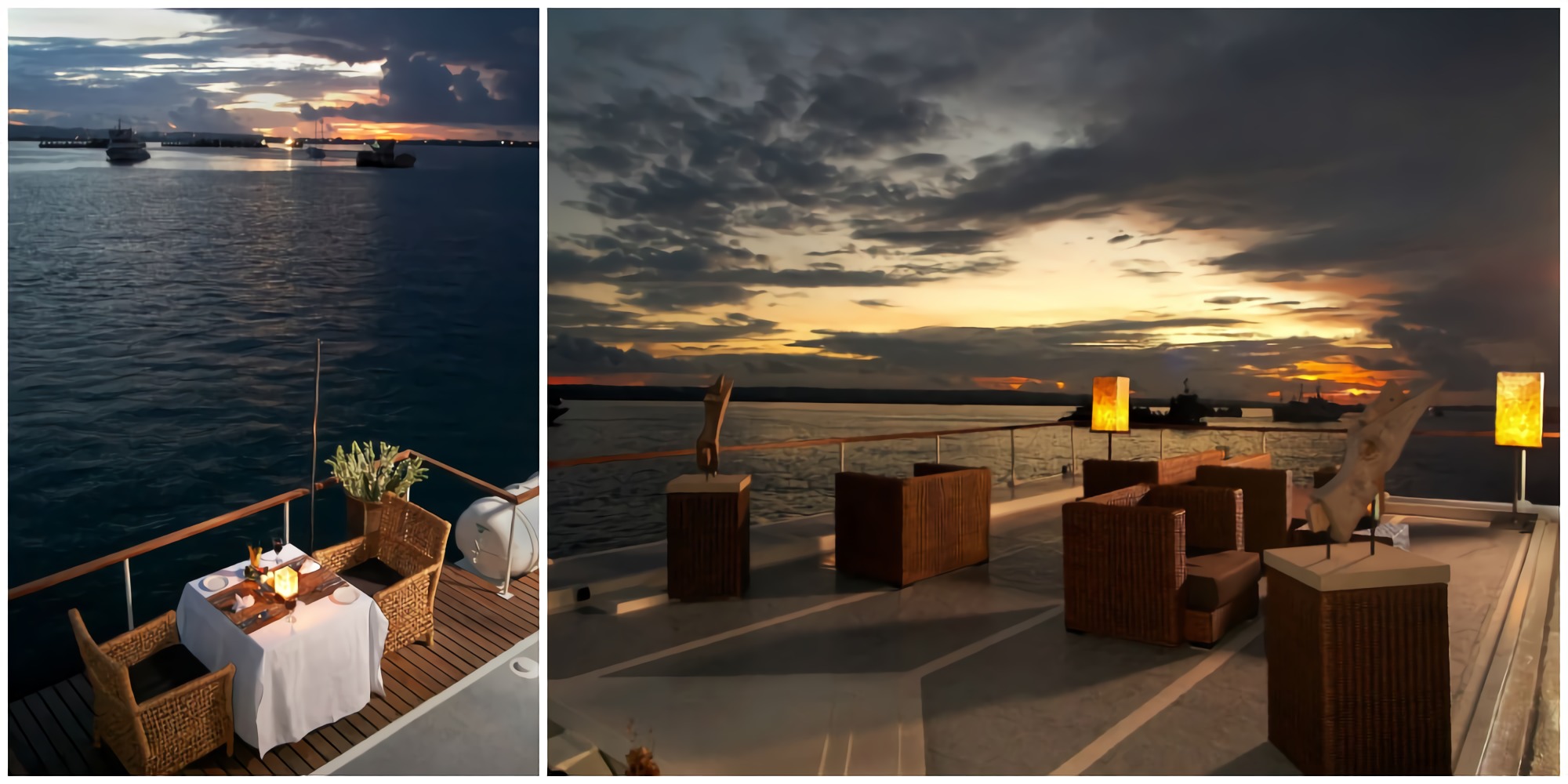 Waka Dinner Cruise is not only suitable for couples. It is also suitable for families or gang hangout. So you can invite everyone you care about starting from your spouse, family, or friends so that together can create fun moments that are second to none. You will feel satisfied with a variety of dishes and also an amazing view. So make sure that the Waka Dinner Cruise is also included in your itinerary list.
LOCATION AND ACCESSIBILITY
The Waka Dinner Cruise is located on Tirta I Street, Benoa Pedungan. If you visit the Waka Dinner Cruise from Kuta, the distance is around 8.4KM with an estimated travel time of 15 minutes. If you depart from Sanur, the distance from Sanur to the port of Benoa is 15KM, but it can be reached by highway road so it takes about the same time as Kuta, which is 15 minutes. If you go to Benoa Harbor from Ngurah Rai International Airport the distance is around 16KM, but it can be reached by highway road so it takes approximately the same time, which are 15 minutes?
It is highly recommended that you rent a driver so that you will find the Benoa Harbor easier. The location is easy to access with two or four-wheeled vehicles, but if you choose to travel alone, make sure you have an E-toll card to access the highway road to Benoa Harbor.