Virgin Beach Bali
21/12/2021 01:26
---
Vacationing in Bali will feel very pleasant. Especially if you are on vacation with family, friends, relatives, or even lovers. Every tourist who comes to visit Bali will get an unforgettable holiday experience because there is so much beauty and uniqueness that can be done.
Not only that, the island of Bali also has a variety of popular and must-visit tourist attractions. Starting from natural attractions, cultural attractions, to various other fun places, it will be a place that has a variety of fun activities to do. Of all the existing tourist attractions, natural attractions are the most sought after by tourists. One of them like Virgin Beach.
The Beauty of Virgin Bali Beach
The beautiful beaches in Bali are not only Kuta Beach. There are still others such as Virgin Karangasem Beach which also has immeasurable beauty. The beauty of Virgin Beach is still natural so it is appropriate that tourists are interested in coming.
Not only its natural nature, the location of Virgin Beach is also hidden, flanked by two high cliffs, Penggiang and Apen. No wonder tourists who come really enjoy the atmosphere at Virgin Karangasem Beach because it feels like a private beach. Virgin Beach is also not as busy as Kuta Beach. The silence and comfort created here is perfect as a stress reliever.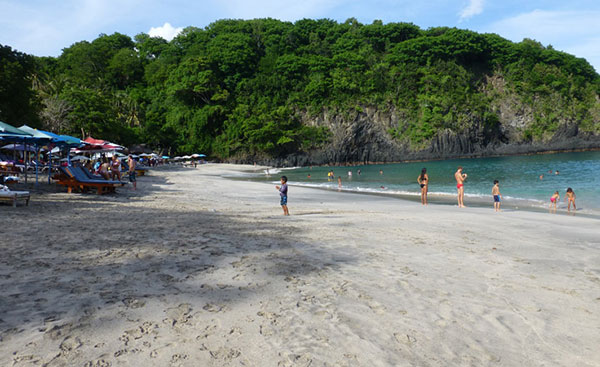 The Best Moments Of Vacation At Virgin Bali Beach
The natural beauty of Virgin Beach makes this beach one of the best beaches in the world. Even his name is often mentioned in foreign travel guide books. Virgin Beach has white sand with fine and clean grains even though the stretch of sand is not too wide. Because the sand is white and clean, foreign tourists give the name Virgin Beach as White Sand Beach Bali. However, local people even know Virgin Beach as Karangasem Perasi Beach.
Tours to Virgin Karangasem Beach, tourists can play in the sand or just sit back and relax on the beach. For children, playing in the sand here is certainly a fun activity because the grains of sand are soft. For those who want to sunbathe, it can also be done by renting sun loungers and beach umbrellas provided by the small cafes there. The blue sea water and the sweeping waves seem to be calling tourists to wet their bodies by swimming. Even if the weather is very sunny, tourists can snorkel in the clear sea. The beautiful scenery on Virgin Beach is certainly a pity if it is not captured on camera.
The best time to come to Virgin Beach is in the morning or evening. However, if you want to enjoy the breeze while relaxing sunbathing on the beach, tourists can come before noon.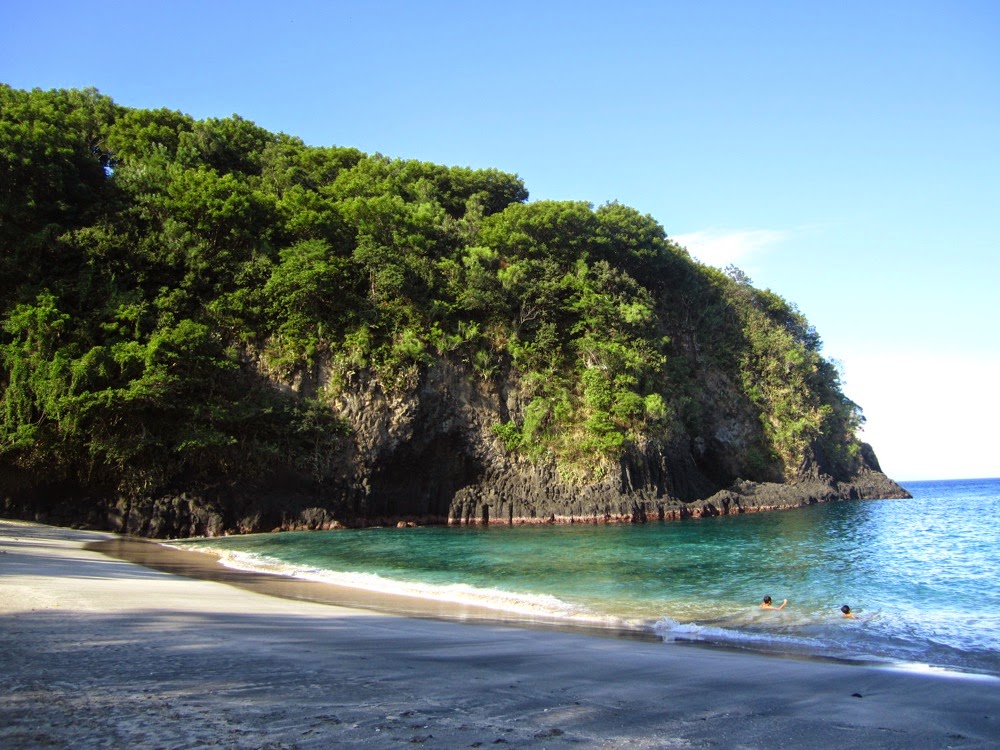 The Facilities at Virgin Bali Beach
Facilities at Virgin Beach are still very limited, however, it does not become an obstacle for tourists to come to visit. These facilities include small cafes, shade umbrellas, and toilets. For accommodation facilities such as lodging is not yet available. However, if tourists intend to spend the night in this area, tourists can stay in the Candidasa tourist attraction area.
The entrance ticket to Virgin Karangasem Beach is quite cheap at IDR 10,000 per person. The vehicle parking fee is IDR 5,000 per car and IDR 2,000 per motorbike.
Location
Jl. Raya Bukit Asah No. Village, Bugbug Customary, Kec. Karangasem, Karangasem Regency.