Traveling Preparation After the Covid-19 Pandemic Ends
02/05/2020 10:50
---
Coronavirus Pandemic 2019 - 2020
Coronavirus Pandemic 2019 - 2020 or better known as COVID-19 pandemic is a global and rapid spread of disease to several countries or continents. The disease caused by a new type of coronavirus which was later given the name SARS-CoV-2 was first detected in Wuhan city, Hubei Province, China in December 2019.
Unexpectedly this disease has spread very quickly, starting from Korea, then Italy until now it has spread in more than 190 countries and territories. So on March 11, 2020, WHO - the World Health Organization announced Coronavirus as a COVID-19 Pandemic.
Efforts Made in Facing the COVID-19 Pandemic
After the stipulation of the COVID-19 pandemic, especially countries that have contracted the plague must make efforts to stop the coronavirus. The first and most possible effort to do is to prevent the spread of Coronavirus.
Some efforts have been carried out such as travel restrictions, closure of some business and entertainment venues that allow crowds to gather, as well as the closure of facilities such as public transportation facilities especially airports. However, this does not seem to be so strong against the spread of Coronavirus, so that in some countries it finally imposes social distancing and even quarantine it. Social distancing and quarantine are basically the same activities as social restrictions. It's just different from the percentage limitation. Social distancing is one of the steps to prevent and control Corona virus infection by encouraging healthy people to limit visits to crowded places or make direct physical contact with others.
In contrast to social distancing, in general, everyone can still do their usual activities, quarantine is actually a government policy of large-scale social restrictions that has been clearly reviewed in Law Number 6 Year 2016 on Health Quarantine which means that every region and even the State that sets quarantine prohibits its citizens from leaving the house for any purpose. So that food and other primary needs are provided directly by the State.
Apart from efforts to prevent the spread of Coronavirus nationally, the government also encourages its residents to have awareness to protect themselves from the possibility of contracting Coronavirus. Some things that are recommended such as washing hands frequently, not just touching any special area on the face such as eyes, nose, and mouth, always wearing a mask when traveling out of the house, exercising, eating healthy foods, using chemical cleaners such as hand sanitizers.
The Impact Caused by the COVID-19 Pandemic on Indonesian Tourism
The COVID-19 pandemic is certainly very influential for all aspects that exist in the lives of all humanity. Like the industrial aspects, especially the tourism industry in the world. It is undeniable that the tourism industry in Indonesia is one of them. This is clear with many countries that have already put in place quarantine and travel bans, which means that both foreign tourists cannot visit Indonesia and tourists from Indonesia cannot visit other countries.
Although the goal is good to break the chain of distribution of the coronavirus, but it still gives a bad impact for Indonesian tourism such as in Yogyakarta, Lombok, and even Bali which experienced a drastic decline in visitors.
Bali is one of the most affected tourist destinations. Because Bali's number one source of income is from foreign tourists, especially tourists from China who are the biggest contributors. As a result, the number of hotel occupants in Bali has dropped dramatically to 70% since Coronavirus. This also affects the welfare of the employees. Even though the hotel businessmen have been urged not to terminate the employment relationship, but layoffs still occur. The minimum effect on the income of employees who get a salary reduction.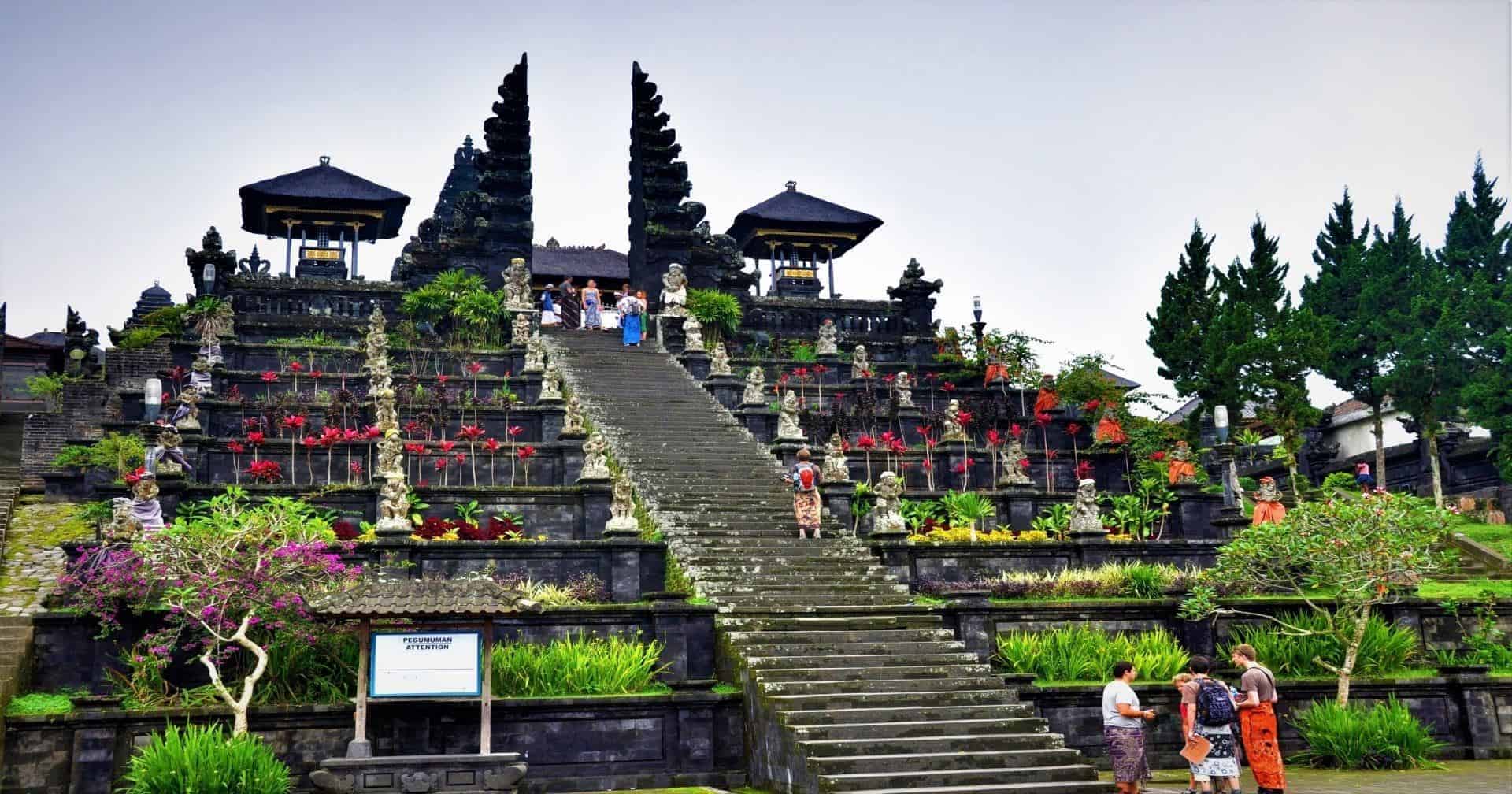 The Predictions of Expiration Time of COVID-19 Pandemic
With what has happened along with the perceived impact, surely many expect the COVID-19 pandemic to end soon. Some estimates even emerged about the time of the end of this pandemic. Such a prediction according to UGM experts and UI professors that the pandemic will end at the end of May 2020. Then there are predictions according to ITB experts predicting that the COVID-19 pandemic will end in late May or early June 2020. While predictions from BIN (National Intelligence Agency) and UNS scientists (University of Eleven) that the peak of the COVID-19 pandemic could occur in mid-May 2020 around 2 to 22 May 2020.
Whether long or not the COVID-19 pandemic will ends is still an uncertain prediction. Now it all depends on the support from both the environment, and awareness of everyone in stopping this COVID-19 pandemic together.
The Predictions of Tourism Conditions in Indonesia After the End of 19th COVID Pandemic
As the time of the end of the COVID-19 pandemic is still uncertain, so is the condition of Indonesian tourism after the COVID-19 pandemic is still a big question mark. However, based on observations of the current conditions, there are several things that are likely to occur as a condition of Indonesian tourism after this Pandemic are as follows:
1. There will be a decline in prices or tariffs in various aspects of the tourism industry. Like decreasing cruise ship fares, decreasing hotel rates and various lodging venues, as well as aircraft fares.
2. The rights of tourists on flights especially regarding cancellations and refunds will be more relaxed or flexible.
3. It is likely that all aspects of tourism will prioritize and improve cleanliness.
This estimate also arises because of seeing the results of a survey of people's responses about what was to be done after the COVID-19 pandemic. Most want to go on a tour after all this time staying at home. But there are some who still want not to travel until the condition is completely recovered from this pandemic. In addition, the community economy also needs to be restored after experiencing a decline in income.
Traveling Preparations that Need to Be Done After the COVID-19 Pandemic Ends
Furthermore, for tourists who plan a vacation after the COVID-19 pandemic is over, what traveling preparations will be needed?
1. Adequate budget.
Both before and after the COVID-19 pandemic ends, preparing a sufficient budget at the time of going to travel is needed. Especially after a pandemic impacting the income of every people in this world, saves and do savings are better to do, so that the travelling plan is not just a discourse.
2. Tourist Destinations.
Likewise with tourist destinations, you should choose a tropical tourist destination. Because COVID-19 does not develop in the tropics.
3. Prepare yourself with technology.
There are predictions that after the COVID-19 pandemic ends, everyone will be more careful in health matters and it is likely that many will interact without physical contact. Because many people who want to limit touch make all activities that carried out through the mediation of technology will likely provide greater appeal. So it is better to ensures to have enough technological devices to facilitate activities such as when making transactions, checking in at airports or other activities.
4. Lastly! Do not forget to always ensure that the body's needs are met such as providing vitamins or needed medicines.