Trans Studio Bali
19/07/2020 00:06
---
Indoor Amusement Park, Trans Studio Bali
Tourist destinations are not merely about nature, beaches, and cuisine. There are several tourist sites that are made on purpose for locals, foreign tourists, as well as the local community itself. One example is an amusement park. London is famous for London Eyes, the US is famous for Hersheypark, Sea World, Kings Island, and so on. Indonesia is famous for its Dufan and Ancol located in Jakarta.
But is it only in Jakarta? certainly not. There are so many entertainment places in Indonesia. As if not to be outdone, Bali which has denied so many beautiful tourist attractions from nature and culture, Bali offers more amusement parks made by local, foreign tourists, and the people themselves. The amusement park is known as Trans Studio Bali.
With just one ticket, visitors can enter Trans Studio Bali and enjoy a variety of spectacular rides, one of the most famous being Flying Over Indonesia. What does this vehicle offer? with this vehicle, visitors can see the beauty of Indonesia. Simply by sitting relaxed, sophisticated technology will bring you to enjoy the gathering of landmarks, culture, and amazing views of Indonesia from the clouds. The horror and beauty you will feel simultaneously.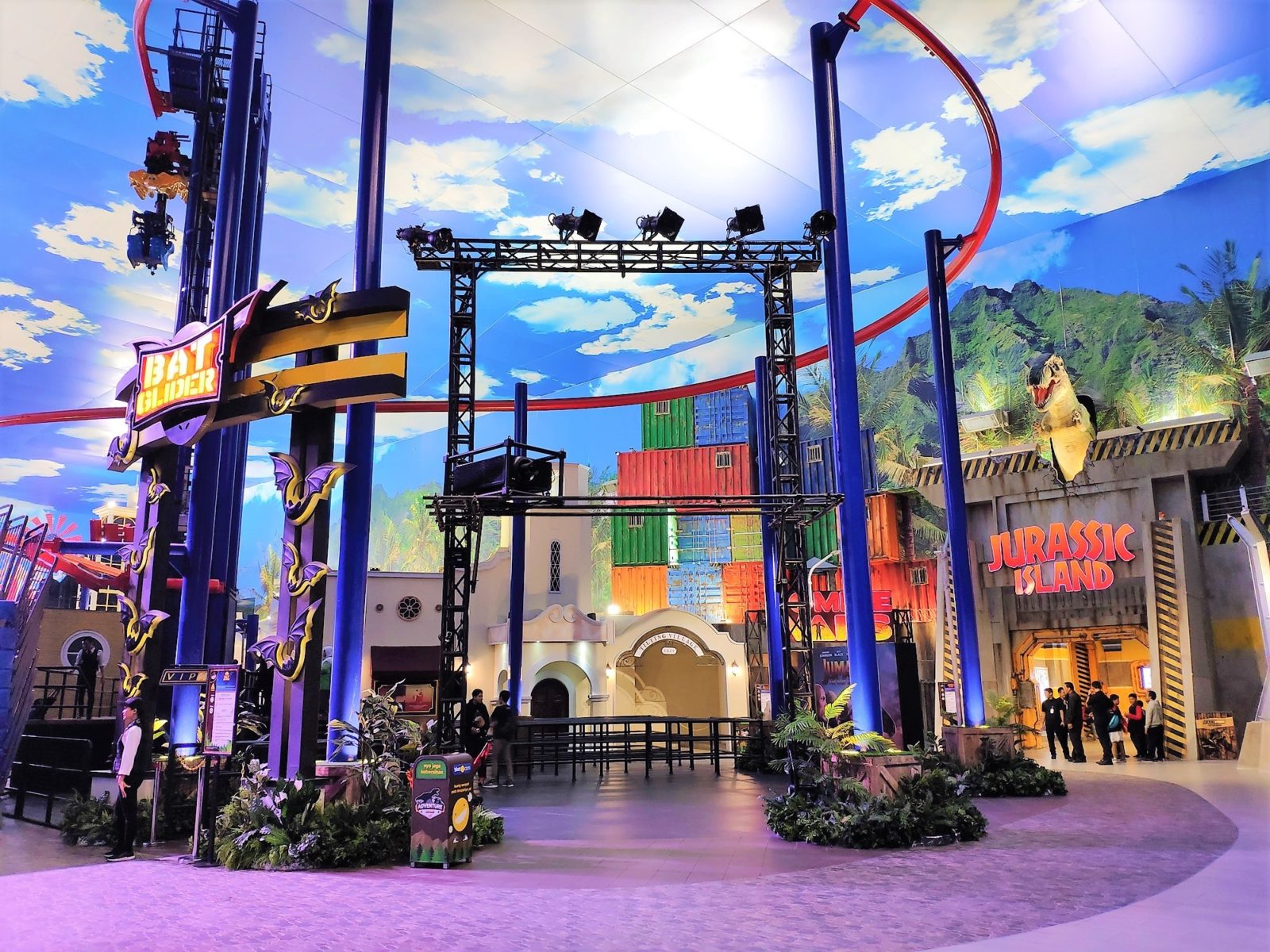 What To Do In Trans Studio Bali
In addition to the many rides provided, Trans Studio Bali also has many spots to take pictures. This is good news for those of you who like to take selfies. Some places that are highly recommended for visitors to capture moments are in the unique ticketing area, Digital Arts area located in The World of The Senses, Illusion House area, Lantern Tree area, and other interesting locations.
There are thirteen rides owned by Trans Studio Bali, among them are iFly Indoor Skydiving, Pupper Master Ferris Wheel, Boomerang Coaster Challenge, Formula Kart Go Kart Racing, AMC Fear the Walking Dead Survival, Werewolf World, The Forbidden Temple Rapid Adventures, Flying Over Indonesia: Islands of Imagination, Frank House, Mad Madness Road Rage Wasteland Escape, Ninja Course Experience, Gilder Bars, and Kids Playground.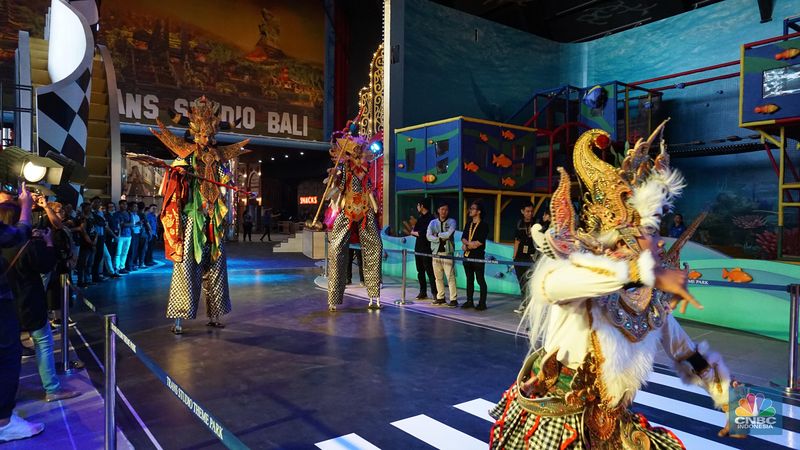 Not only rides and spots for taking photos, but Trans Studio Bali also does not forget the customs and culture. That is unique from Bali, traditional customs, and culture that is still thick is the most important part of Balinese identity. Customs and Culture offered by Trans Studio Bali include shows and attractions such as Temple Raiders Stunt Show, Gayatri, Can-Can Revue, and Trans Studio Parade. Performances and Attractions are held at certain hours.
Location and Accessibility
If you are interested in visiting Trans Studio Bali, information on ticket prices can be found on their official website. Ticket prices range from IDR 375,000 for local tourists and the Balinese, while for international tourists, ticket prices can be purchased for IDR 600,000. Tickets can be purchased offline or online through their official website.
Trans Studio Bali is inside the Largest Mall in Bali. Trans Studio Bali is an Indoor Amusement Park located at Imam Bonjol Street Number 440, Pemecutan Klod, Denpasar.
If you are tired of enjoying the rides provided, you can relax in various restaurants in the mall there. There are Japanese restaurants, or even just bakeries. You can also go to fashion stores like H&M and Uniqlo.