Toyah Bungkah Hot Springs
29/12/2022 22:56
---
The island of Bali is indeed very suitable as a vacation spot. Many amazing things can be found in Bali. This tourist attraction is so stunning and displays all the beauty that this island has to offer. Starting from nature tourism, cultural tourism, to culinary tourism. All things on this island can be enjoyed by all tourists who come to visit, both local and foreign tourists.
Many interesting tourist attractions that must be visited. Starting from natural tourism, cultural tourism, culinary tourism, to relaxing places. One of the famous places to relax in Bali is in the Kintamani area. This place is a hot spring called Toya Bungkah.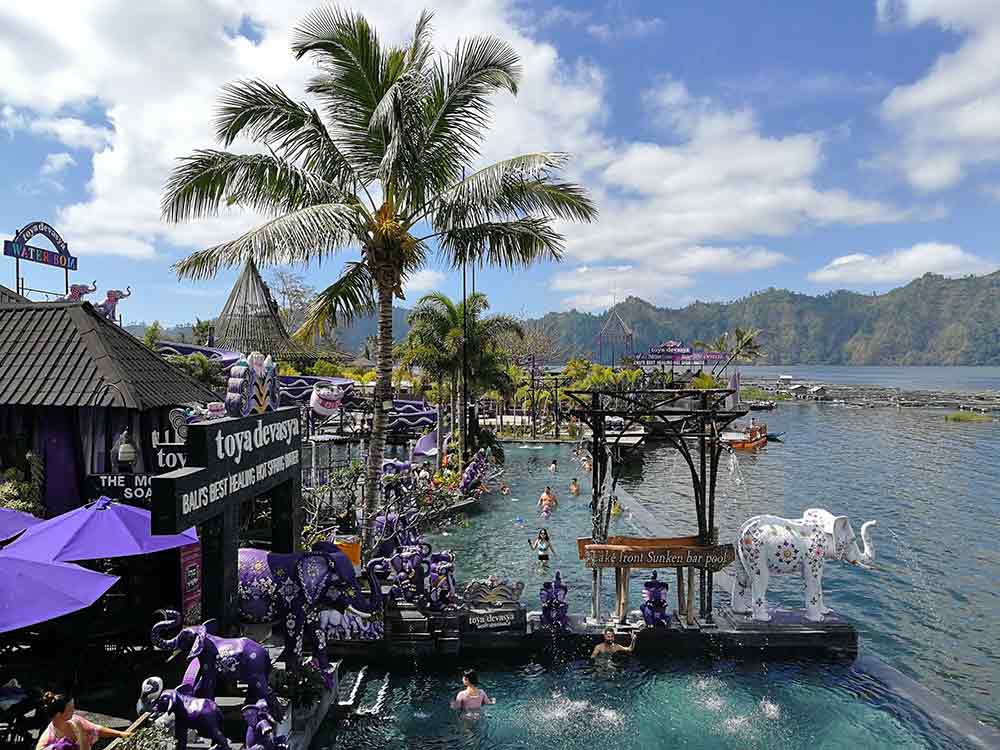 Natural Scenery of Toya Bungkah Hot Springs
The Toya Bungkah hot spring is one of the Kintamani tourist options that many tourists visit. Moreover, the hot water here is famous for its power to cure various types of skin diseases. Instantly this place became so popular. Apart from treating skin ailments, tourists can also enjoy the sensation of soaking in hot water while witnessing the stunning natural scenery of Kintamani. Which is a beautiful natural landscape, namely the view of Lake Batur.
Moments on the lake will be more beautiful in the afternoon, to be precise when the sun starts to set. The beautiful scenery that can be seen around the Toya Bungkah hot spring is not only Lake Batur. The tourists can also see the green hill area which is the location of Trunyan Village.
When visiting this place, tourists will be able to find the existence of two types of hot spring pools. The first type of hot spring pool is a pool commonly used by the local community. Meanwhile, there is the Toya Bungkah hot spring which was specially built for tourists. Including building a wall around it.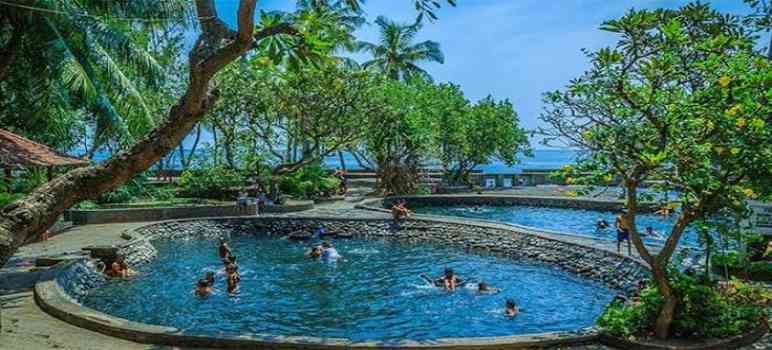 Get to know a brief history of the Toya Bungkah hot springs
The hot springs at Toya Bungkah are naturally created events. Toya Bungkah is taken from two words, Toya and Bungkah. In Balinese, Toya means water, while Bungkah means stone. Literally, Toya Bungkah means water that comes out of rock crevices. This is indeed in accordance with the conditions of the Toya Bungkah hot spring which is at the foot of Mount Batur.
Facilities and Prices for Toya Bungkah Hot Springs
When soaking in this place, tourists will also be able to feel a relaxed atmosphere. The hot water temperature here is not too high, ranging from 38 to 39 degrees Celsius. To make the atmosphere more relaxed, there are also several seats by the pool. This hot spring also provides a variety of food and drinks that can be enjoyed while relaxing. Likewise lodging is provided for guests who want to stay overnight.
Toya Bungkah Hot Springs has become a tourist area. Not surprisingly, visitors will also be charged an entrance fee. For local tourists, a fee of IDR 50,000 per person is charged. Meanwhile, foreign tourists are pegged at a rate of US $ 10 per person. The rate also includes several amenities such as welcome juice, shampoo, soap and towels.
Location
In Pekraman Batur village.