Tirta Gangga Karangasem
27/01/2022 00:16
---
The holiday period will be very pleasant if spent in Bali. An island in Indonesia that holds a lot of beauty and uniqueness that can provide unforgettable memories. Therefore, it is not surprising that this island is always crowded with tourists, both foreign tourists and local tourists.
When vacationing in Bali, every tourist will not run out of ideas for interesting places to visit. There are many interesting and popular tourist objects and must be visited. Starting from natural attractions, cultural attractions and various other fun places such as Tirta Gangga Karangasem.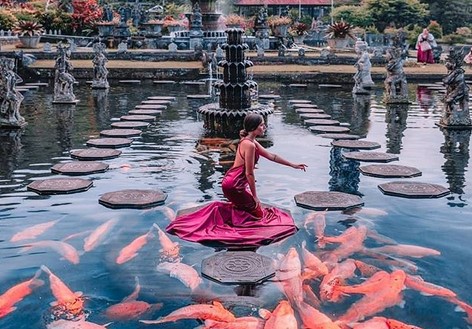 The Attractiveness of Tirta Gangga Karangasem Tourism Object
A tourist attraction in East Bali whose existence is quite popular is the Tirta Gangga Karangasem water park, this place has also developed into a tourism area in Karangasem Regency, has various supporting facilities such as hotels, restaurants, ATMs and tourist information service centers.
The natural charm that is offered is indeed beautiful and interesting, including the existence of a water recreation park that is arranged neatly and beautifully, making Tirta Gangga a mandatory tour destination in Karangasem. The majority of tourists visiting the Tirta Gangga tourist destination are foreign guests, and even then tourists who stay in the East Bali area such as Tulamben, Amed and Candidasa.
This is because Tirta Gangga is quite far from tourism centers located in the South Bali area, such as Kuta, Nusa Dua, Canggu and also Ngurah Rai airport. However, during the holidays and the new year, it is certain that the Tirta Gangga water park will be filled with local residents.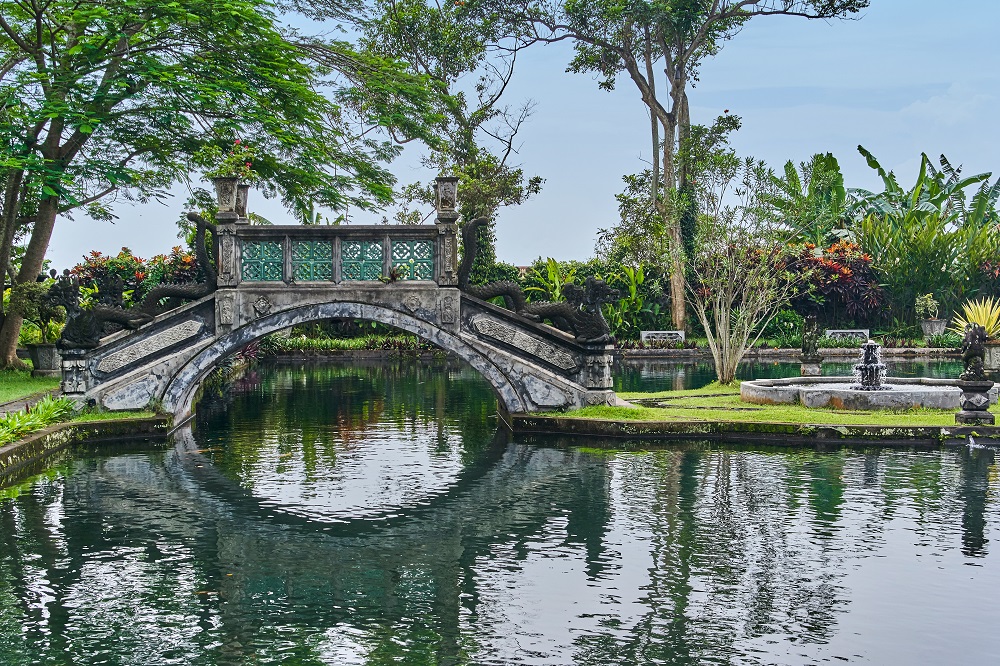 The Interesting Activities In Tirta Gangga Karangasem
Currently there is a new recreation area in this area, namely Maha Gangga Valley, a beautiful and instagramable camping tourist spot in Karangasem. Planning to go to Tirta Gangga, if tourists depart from Ngurah Rai airport or South Bali areas such as Kuta and schedule a tour to go to Tirta Gangga water park, then tourists need about 2 hours away by car. The direction of travel is through the Ida Bagus Mantra by pass.
Along the way, tourists will meet a number of other popular tourist objects such as the Bali Safari and Marine Park zoo recreation park, Goa Lawah, Padang Bai, Odyssey Submarine Bali and Candidasa submarine recreation, tourists can visit these places without taking much time, because the location is in the direction of travel. This tourist destination in the form of a water park has become one of the list of mandatory tour destinations in the East Bali area, there are several interesting things in the Tirta Gangga Karangasem tourist attraction, it is said to be a water park because the nuances in this recreation area are more dominated by water, such as fish ponds. , bathing pool and water monument contained in a beautiful and neatly arranged garden.
In addition to the water park located in the Tirta Gangga area, this tourist destination area in East Bali offers natural views of rice fields and green hills. The surrounding nature is indeed beautiful and green, tourists will feel at home and comfortable to linger in this area, this recreation area can be a tour destination other than the beach during a vacation on the island of Bali.