Thomas Uluwatu Beach
12/12/2020 00:49
---
The tourists who have a melancholy personality have a tendency to go away from crowded tourist spots. They prefer to visit destinations with a calm atmosphere. Well, if you are one of the tourists who fall into this personality category, Thomas Uluwatu Beach is the right choice of vacation spot.
Thomas Beach is a hidden beach that provides tranquility for every visitor. You can find this beach located in the Uluwatu area. Interestingly, even though it is known as a beach with a calm atmosphere, Thomas Beach is relatively easy to find, not far from Padang-Padang Beach.
Why is it called Thomas Uluwatu Beach?
The name Thomas Beach which is embedded on this beach is indeed far from the impression of the name Bali. The name is identical to the names of foreigners. Therefore, you will be quite surprised to hear the name of this beach. However, after investigating, the name was obtained because this beach has a very close location to a cafe called Thomas Cafe.
The mention of Thomas Beach on this beach is also an indication that this beach is a very helpful beach for foreign tourists. Foreign tourists, especially those from western countries, often choose beaches with a calm atmosphere. The calmness of the beach makes foreign tourists think clearly and try to get rid of boredom.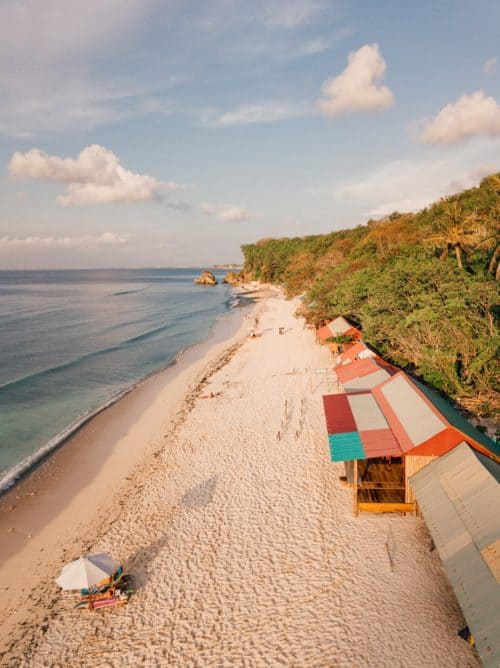 Activities at Thomas Beach Bali
As a beach that is still rarely visited by tourists, Thomas Beach does have minimal facilities. However, that does not mean that you will feel bored when choosing this beach. There are quite a number of activities that will make tourists feel at home and are reluctant to set foot leaving this beach location.
The first activity you can choose is relaxing on the white sand of Thomas Beach. This beach has sand that is still very clean. Clean beach conditions can be obtained because the beaches are rarely visited. You can choose to relax on the lounge chairs that can be found along the waterfront.
Hunting sunset photos is also an activity that is no less interesting. The view of the sunset on Thomas Beach is truly stunning. Moreover, when you choose to go to Thomas Beach at low tide. There are several large stones that you can use as a photo background object.
In addition, you also don't have to worry about finding lodging or a place to eat. Although it is known as a hidden beach, currently the existence of Thomas Beach already has sufficient facilities. As proof, you can find rows of huts and restaurants that are located only a few meters from the beach.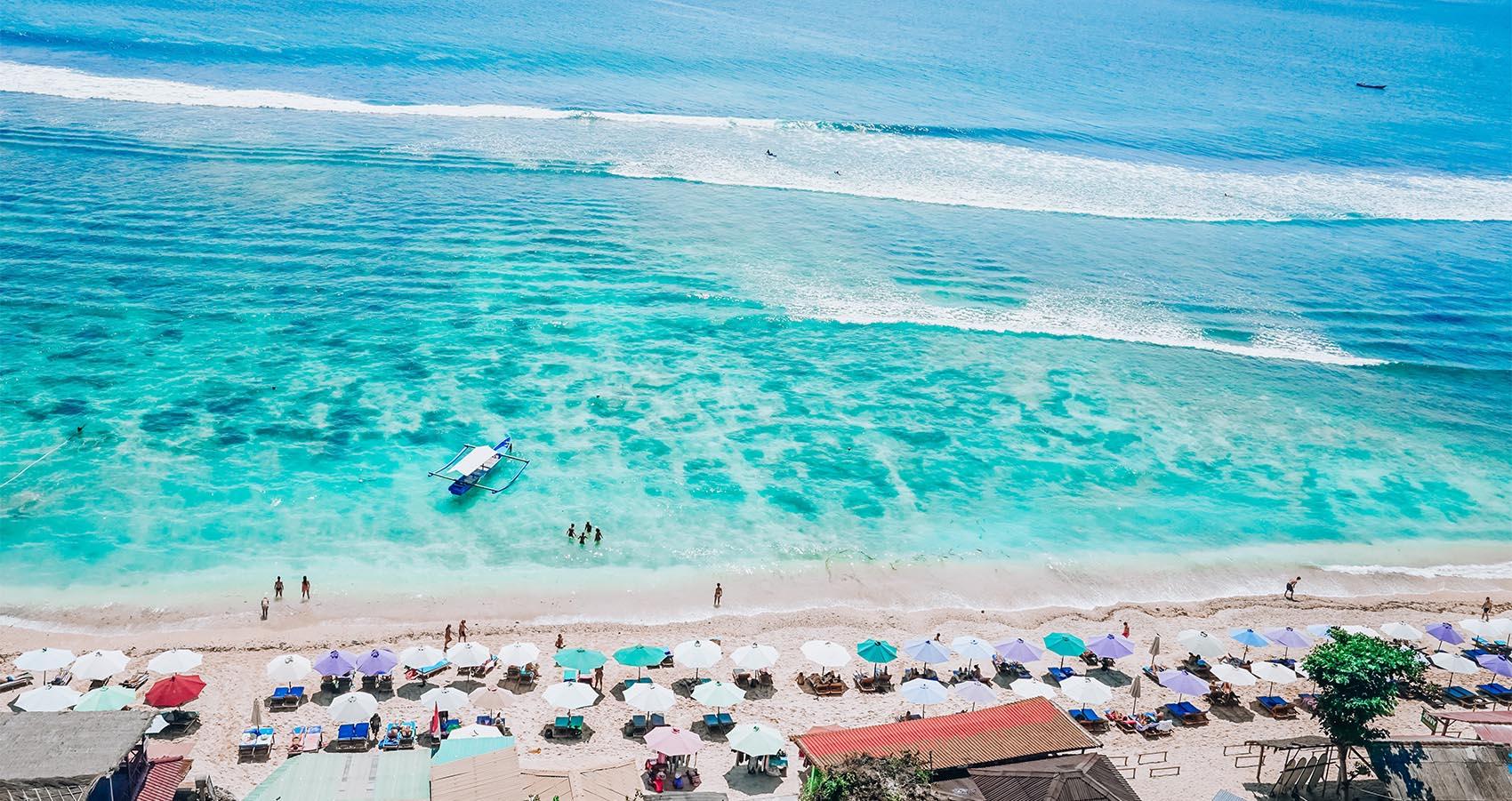 Location and Accessibility
For those of you who are interested in a visit to Thomas Beach, which is quite difficult because the directions to the beach are quite minimal. The standard of beach location that you can use is the presence of Thomas Cafe which can be found on the way to Padang-Padang Beach. From this cafe, you need to walk about 500 meters to get to the beach. The existing road is a path. However, the road conditions are quite comfortable. Moreover, currently, there are stairs which ensure that visitors have no difficulty reaching Thomas Beach.