The Pengalon Bamboo House
01/12/2022 08:55
---
Bali is one of the islands in Indonesia which has a very high appeal. Starting from the stunning natural beauty, cultural uniqueness, culinary delights, and even being a fun shopping place. Interesting tourist destinations are no exception that complement the beauty of the island of Bali. Anyone who comes to Bali will be able to enjoy good times and unforgettable memories. Therefore, it is not surprising that the island of Bali continues to be enlivened by many tourists, both local and foreign tourists from abroad.
One of the beautiful tourist attractions is the Pengalon Bamboo House. This place was established with the aim of creating a new tourist destination in Karangasem. But the construction has not been completed because there are obstacles that get in the way. Even so, the existence of the Pengalon Bamboo House still attracts tourists to visit this place.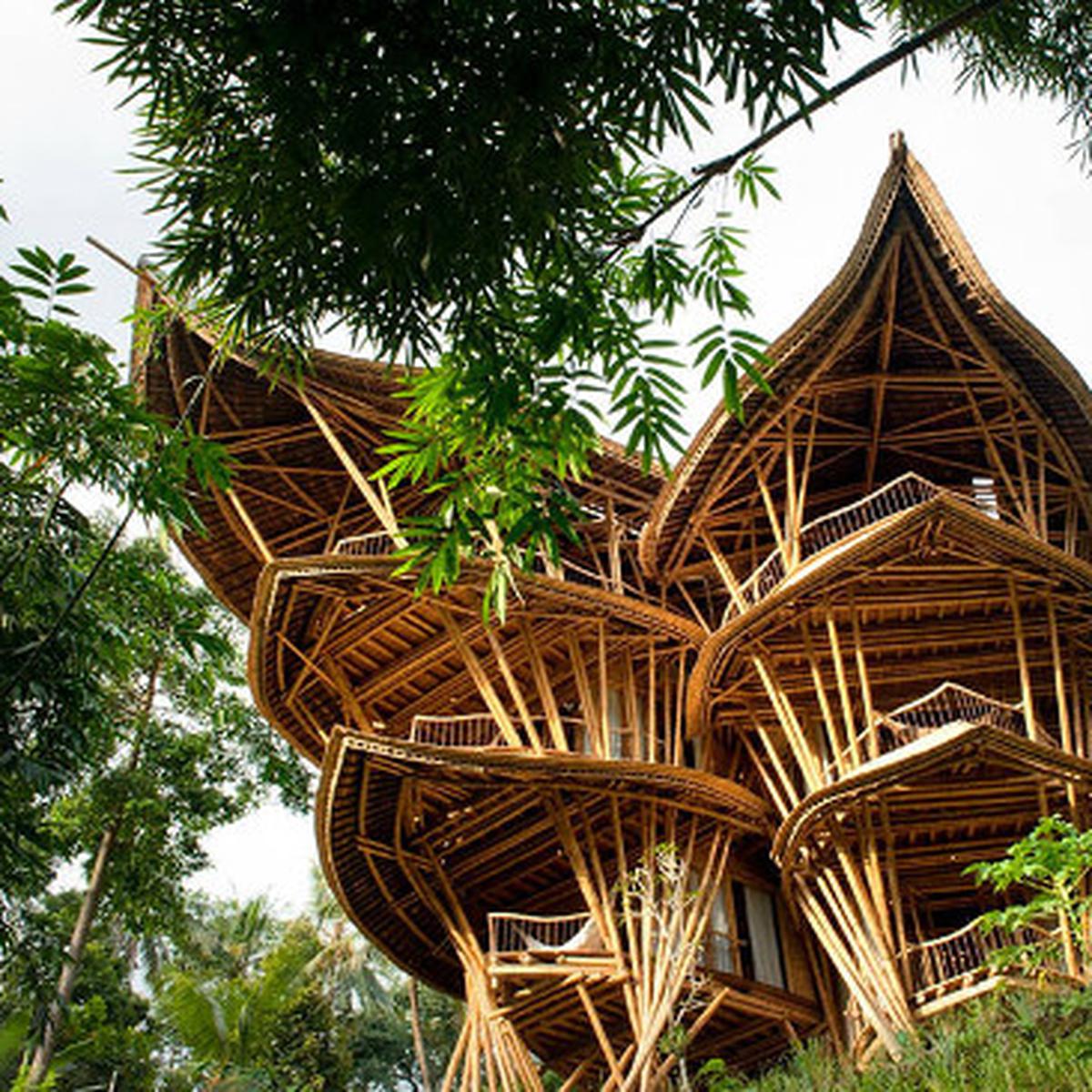 Interesting Points of Interest, Pelalangon Bamboo House
The tourists who visit this place aim to hunt for various photos with the background of the Bamboo House. As the name implies, Pengalon Bamboo House is made of bamboo trees. The use of environmentally friendly materials is now an interesting thing.
The use of environmentally friendly materials will easily biodegrade so that they can help care for the earth and all its components. Coupled with the age of the earth which is quite old and pollution everywhere, of course this fact can be a positive thing and attract the attention of all tourists.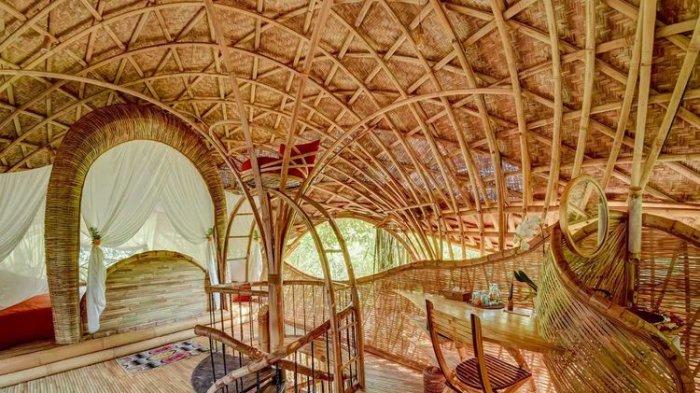 Interesting Things About the Pelagon Bamboo House
Not only bamboo but also other natural materials such as coconut trees are used as bridge pillars. Another interesting thing about this place is that even though the materials used are natural, the robustness of the building is certainly strong.
The Pengalon Bamboo House has the most striking building, namely a giant dome-shaped house. This building is completely made of wood. However, because the construction has not been completed, tourists can only enjoy half-finished houses.
This place has a very wide area reaching 16 hectares. So that tourists can be satisfied to go around all areas in this Pengalon Bamboo House. The Bamboo House area has beautiful views and a river that seems to divide the 4 bamboo houses. The tourists can also enjoy the beach and the fresh wind that blows quite fast. So it is advisable to wear a jacket when visiting this place.
Location
This unique tourist spot is located at Br. Pengalon, Antiga Village, Manggis District, Karangasem Regency.
Access
To get to this place, there are several routes that tourists can visit. The route is not difficult. Tourists can take directions from Denpasar City by using the route to Goa Lawang Klungkung.
Then when you arrive at the Yeh Malet gas station, you can choose to turn right. The next benchmark is the Antiga Village Office. From this place, continue walking for about 400 meters until you find the Amlapura main road, then follow the road until you arrive at this Bamboo House.