The Pengalon Bamboo House
05/03/2021 23:49
---
Beautiful tourist spots that are perfect for taking pictures are indeed an attractive choice. Rumah Bambu Pengalon (The Pengalon Bamboo House) is one of them if you are traveling to Karangasem, Bali. In this place, you can hunt for cool Instagram photos against the background of an exotic bamboo house.
This Pengalon Bamboo House is not a tourist place. Because the construction process is not finished yet. In fact, the existence of this place is intended to establish new tourist destinations in Karangasem. Permit constraints are the obstacle.
Even so, the existence of the Pengalon Bamboo House, whose condition has not been resolved, still attracts the attention of tourists. Those who come to this place, aim to hunt various photos against the backdrop of a unique house made of bamboo trees.
The use of environmentally friendly materials is currently attracting attention. Remember, the age of the earth is quite old. And, this is exacerbated by the existence of items that are difficult to decompose naturally. Therefore, the use of environmentally friendly materials that can be naturally biodegradable is a positive thing.
In this place, the material used was not completely bamboo. The founder of the Pengalon Bamboo House also used other materials. One of them is the existence of a bridge whose pillars are made of coconut trees. Even so, this bridge is very sturdy and strong.
The most striking building of the Pengalon Tree House is the existence of a giant house that is shaped like a dome. This building is completely made using wood. It's just that, as already mentioned, this tree house was never completed. So, you'll only find half-finished houses here.
You will be quite satisfied if you walk around the entire area at Rumah Bambu Pengalon. This place has a very large area, reaching 16 hectares. The existence of a bamboo house seems to be split by the existence of a river that crosses it. In total, there are four existing bamboo houses.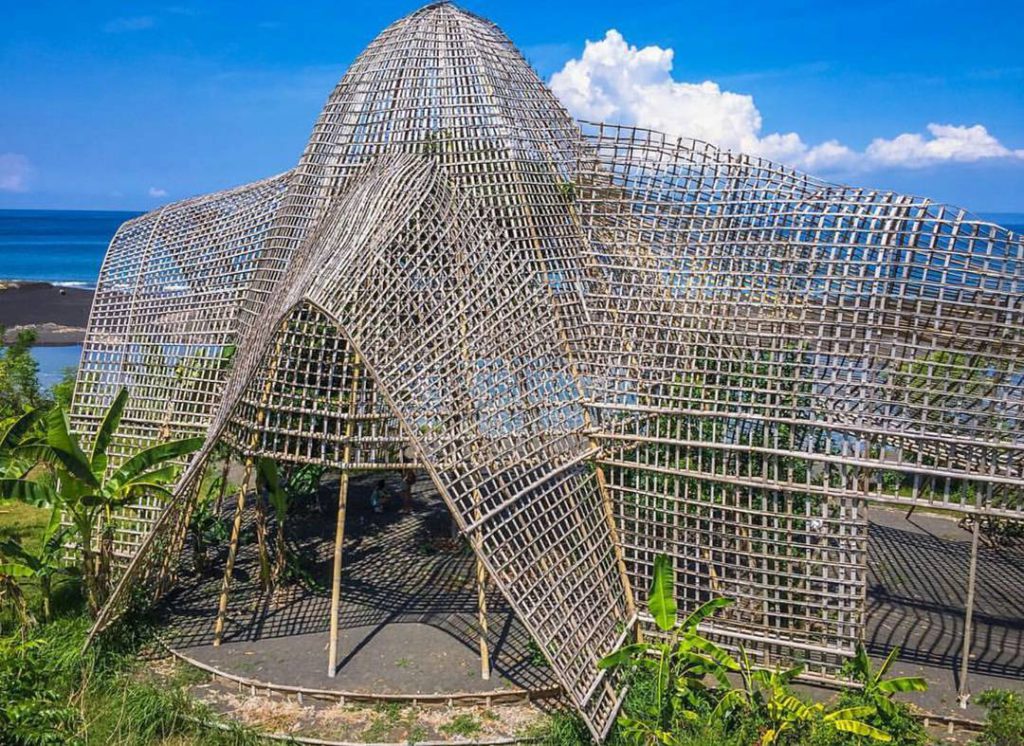 The Location Of The Pengalon Bamboo House
This unique tourist spot is located at Br. Pengalon, Antiga Village, Manggis District, Karangasem Regency. The location of this tourist spot is also close to other interesting places. This includes Bethel Beach.
There is one thing you should pay attention to when visiting this Pengalon Bamboo House. Because the location is not far from the beach, the wind here is quite strong. So, it's best if you need to prepare a jacket so you don't catch a cold.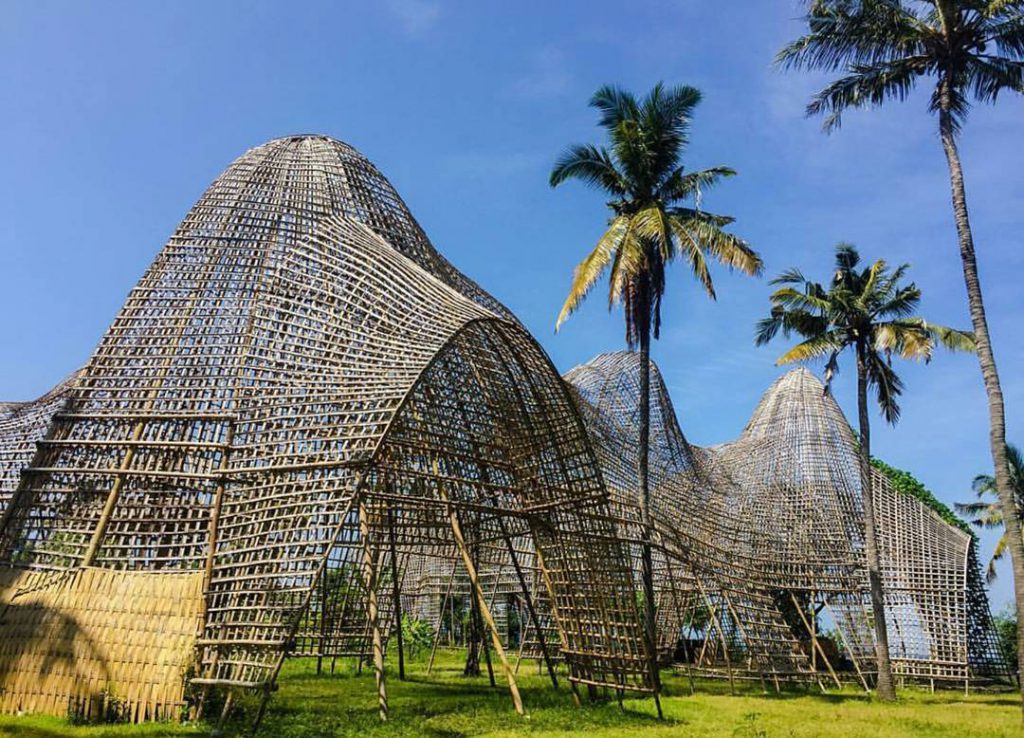 The Route To The Pengalon Bamboo House
If you are interested in visiting this Pengalon Bamboo House tourist spot, the method is not difficult. You can get here from Denpasar City by using the route towards Pura Goa Lawah Klungkung.
Next, when you arrive at Yeh Malet gas station, you can choose to turn right. The next benchmark is the Antiga Village Office. From this place, the journey continues for approximately 400 meters until you find Jalan Raya Amlapura - Denpasar. Well, you just have to follow the path of this highway.
It's a shame if you see this place is neglected. However, whatever it is, you can enjoy the relaxed and natural atmosphere that can be found in this place. Especially, for those of you who claim to be selfie photo lovers.