The Deck Cafe & Bar Lembongan
24/11/2022 19:42
---
Café is currently not only functioning as a place to eat. Its existence has become part of the modern lifestyle. Those who come to the cafe do not only aim to eat food. However, there are also many visitors who use the cafe as an alternative workplace and even a meeting place with clients.
Lembongan Island is a small island off the southeast coast of the main island of Bali. The Balinese call it Nusa Lembongan. Quickly becoming one of Bali's most popular attractions, this island paradise is a world away from the hassle and bustle of South Bali. However, it's not only Nusa Lembongan which is the only natural tourist destination that is an option to visit. Because The Deck Café Nusa Lembongan is also here to amaze the visitors. This place is a choice of pleasant cafes and bars to enjoy culinary offerings while enjoying the natural beauty of Lembongan.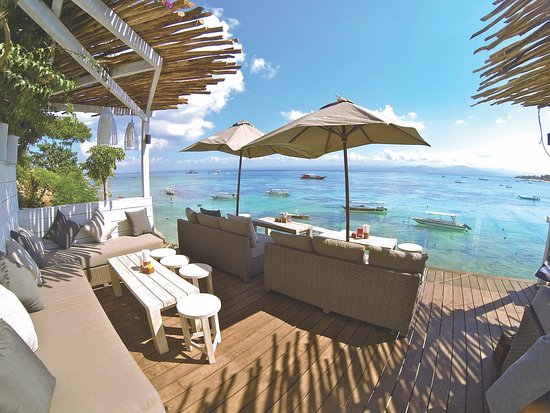 The Beauty of The Deck Cafe Interior Design
The entire area of ??The Deck Café is dominated by white. Where the color looks fresh and gives a bright effect to the room. It's a very fitting blend with the blue sea.
The Deck Café has an interior design with a beach style which makes the whole furniture not too bright. Even though the furniture doesn't look that flashy, visitors can still see the uniqueness of this place. As the name implies, The Deck Café & Bar has a shape resembling the deck of a ship.
To be able to see the design that resembles this deck, visitors can see from the floor which is made of wood. Coupled with a place that faces directly to the sea and displays the beauty of the blue sea directly.
This place, which is located on the edge of Jungut Batu beach, is truly amazing. Especially when the sun will set before dusk will further add to the beauty of this place. Because dusk is the right time to enjoy the beauty of the sunset at The Deck Café & Bar. The boats that come and go from the beach also add to the beauty
Other things such as the arrangement of chairs and tables made of wood facing directly towards the sea. So that it displays a combination of the dominant white and brown chair colors which look good. Moreover, The Deck Café & Bar provides delicious and neatly arranged food. Of course, this place will provide the best experience while on vacation to Nusa Lembongan.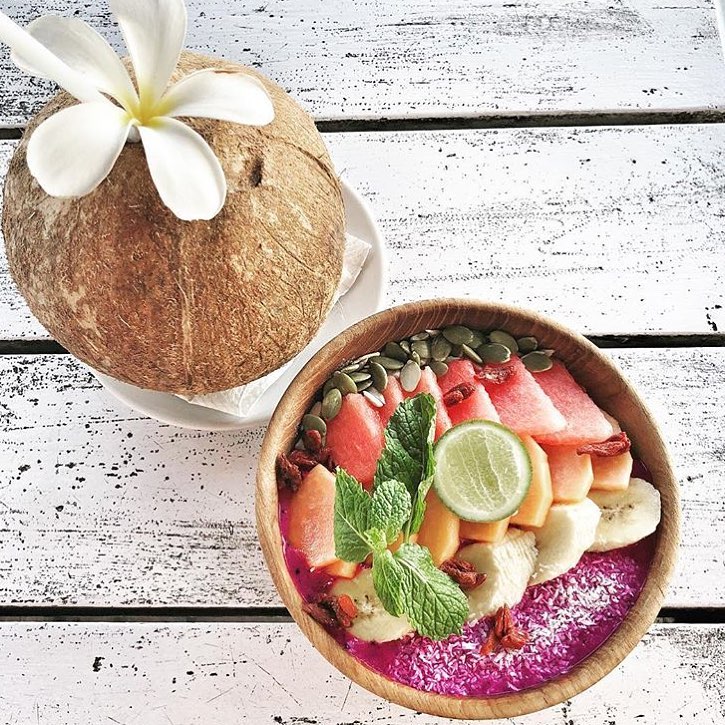 Delicious Food Menu Options at The Deck Café
This place has main drinks, namely cocktails. In addition, The Deck Café provides toast made from local ingredients and served on casual plates. Another interesting thing is that there is a sunset session where there will be a special atmosphere on the deck. Every Sunday from 17.00 - 20.00, The Deck Café provides several entertainments such as International DJs.
Location
The Deck Cafe is located at Batu Karang Lembongan Resort, Nusa Lembongan, Klungkung Regency.