The Cafe and Sky Bar
23/10/2022 06:59
---
Of the many world-class hotels on the island of Bali, The Mulia Bali is one of the best quality hotels. It's no wonder that from year to year The Mulia Bali has always won local, regional and global class awards. The award was not only won by the hotel, but also restaurants and spa services. This classy hotel offers a variety of classy facilities as well. One of them is a luxury café called The Café and Sky Bar.
The Charm and Attraction of The Mulia Hotel
The Mulia Hotel is located on Jalan Raya Nusa Dua Selatan - Sawangan Area. The Mulia Bali stretches over 32 hectares on the shores of Nusa Dua Beach. This promises a true view of heaven on earth in the form of a horizon that divides the blue sky and the Indian Ocean.
9 restaurants and bars are presented at the same time to pamper the tastes of guests who come from various parts of the world. Hotel Mulia Bali offers the sensation of eating a buffet that is no less interesting, one of the restaurants is The Cafe. The Cafe is well known as a buffet restaurant serving international cuisine. This restaurant is well known by many people because of its delicious food and the price is quite expensive.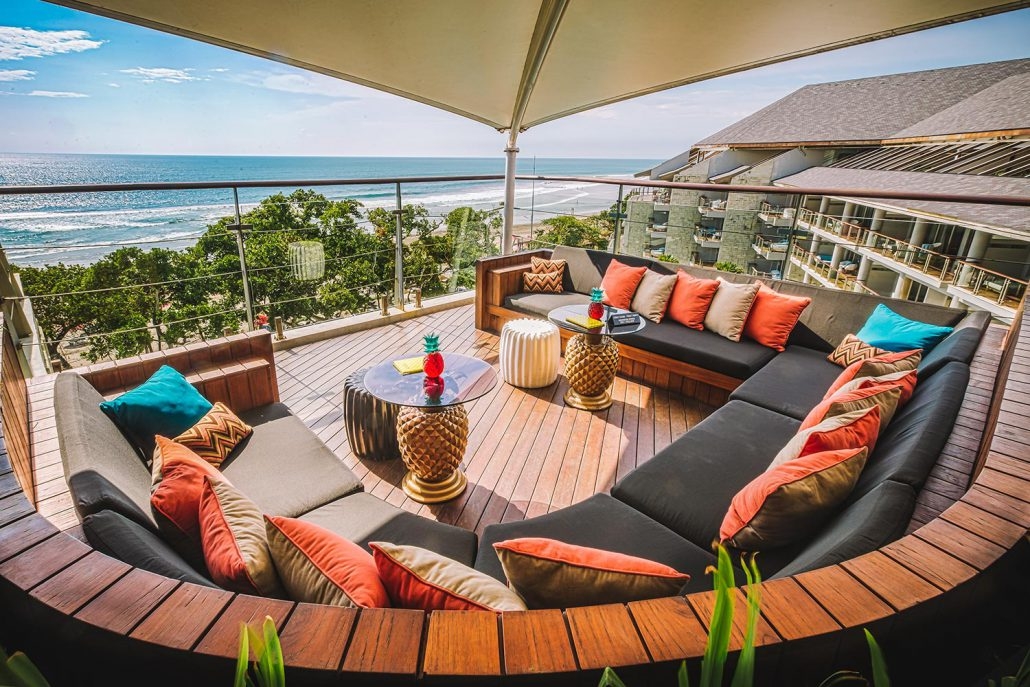 The Luxury Cafe at The Mulia Hotel
The cafe is open for breakfast, lunch and dinner. Before coming to the cafe, you need to make a reservation. Because so many fans of this cafe. The price for the buffet lunch and dinner at The Cafe is thirty thousand more expensive at night.
This cafe makes a great first impression upon entering the restaurant with its lush interior and far apart placement of food. Unlike restaurants in hotels in general, where the food is arranged close together, The Cafe offers a variety of food choices so that they are placed far apart.
Mainstay Cuisine The Cafe and Sky Bar
Hotel Mulia provides a variety of dishes that describe the original characteristics of a country. Among them are Japanese, Chinese, Korean, Thai and Indonesian dishes. All dishes are neatly and beautifully arranged so that they look very fresh and appetizing.
The prices can be seen as follows:
Breakfast: Adult IDR 359,000++, child (3 – 8 years old) IDR 209,000++
Lunch: Adult IDR 399.000++, child (3 - 8 years old) IDR 249.000++
Dinner: Adult IDR 489,000++, Child (3 - 8 years old) IDR 299,000++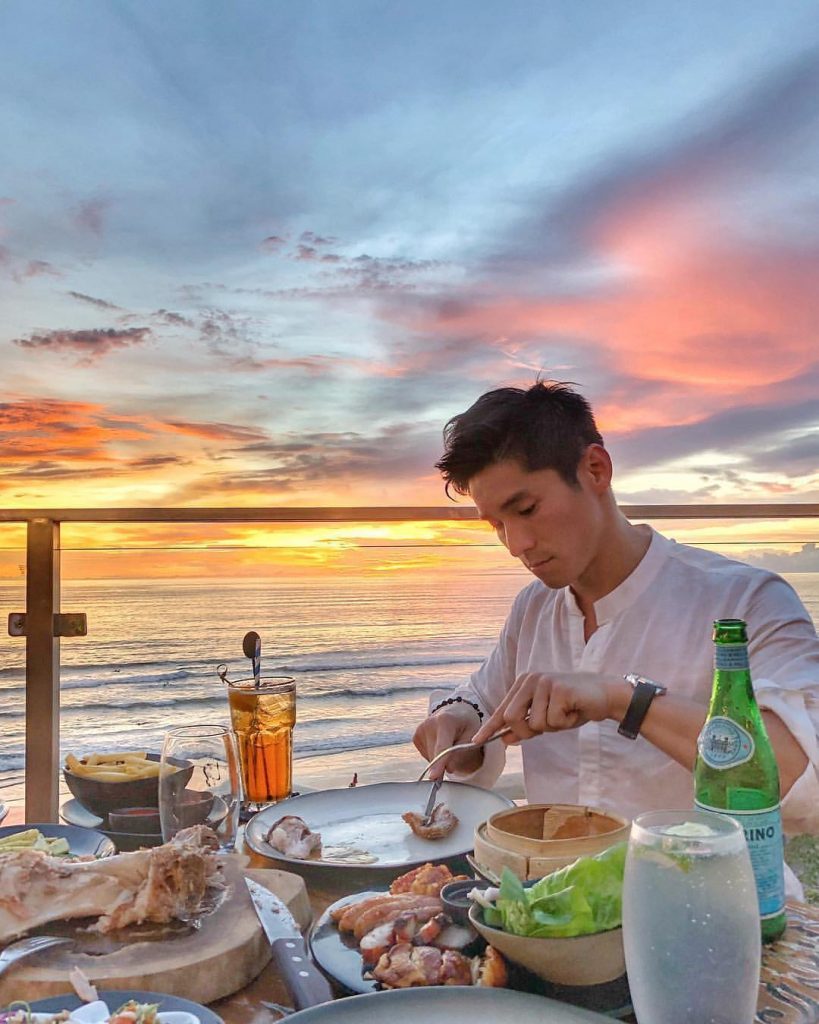 Sky Bar at The Mulia Hotel
Sky Bar features an unforgettable Sunset Session which features a list of handcrafted cocktails, spirits and wines served alongside the Indian Ocean breeze. This stylish beach bar in Bali is the best choice for afternoon tea or pre-dinner drinks in the evening. Enjoy live shows every Sunday from 5pm by the island's favorite singers and try their tapas, cocktails and happy hour at the Sky Bar.
Cafe & Sky Bar:
Breakfast (7-11am)
Lunch (12pm - 3pm)
Dinner (6-10.30)
Cocktails & Tapas
11am – 11pm