Teba Mega Cafe
26/04/2022 22:34
---
The holidays are the time most people look forward to. During the holidays, everyone can do whatever they want or miss. Just like tourists, both local tourists and foreign tourists who have come to Bali will definitely yearn to come again. Usually during the holidays, the hope of visiting the island of Bali can be realized.
In Bali there are many fun activities as well as beautiful and unique things that deserve to be enjoyed. Starting from the natural beauty, unique culture and many other interesting things can be enjoyed by visiting various existing tourist objects. Starting from natural attractions, cultural attractions, culinary attractions, and much more. One of the culinary attractions visited by many tourists is Teba Mega Café.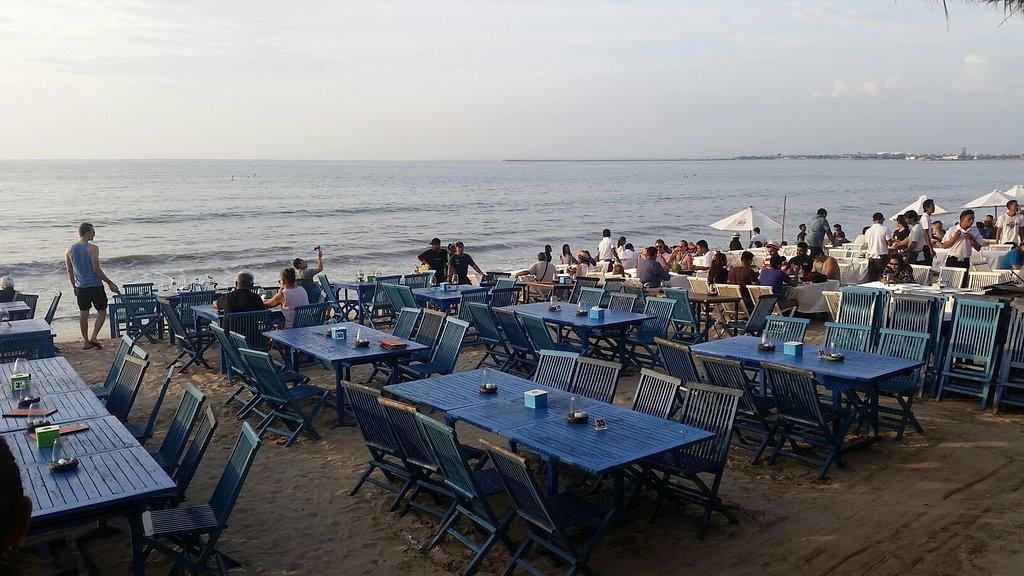 The Unique Atmosphere At Teba Mega Cafe
Teba Mega Café is in Muaya Beach. Because of its location on the beach, this cafe has an increasingly exciting atmosphere by eating a variety of seafood menus. The atmosphere is a direct experience eating on the beach while enjoying the beauty of the sea. The visitors can also immediately feel the sensation of the soft white sand, even feel the cold tide of the sea.
Teba Mega Café is divided into 2 areas. The indoor area is called indoor, and the outdoor area is called outdoor. If you want to relax and avoid sun exposure, an indoor space is the right choice. But it's different if visitors want to see the beach view directly. Outdoor options would be a great place. Of course, choosing anything is not a problem because both areas have a pleasant atmosphere.
The Delicious Seafood Menu at Teba Mega Café
Seafood dishes at the Teba Mega cafe have a variety of grilled menus, ranging from grilled shrimp, grilled clams, lobster, squid satay, grilled fish, served with a delicious and spicy taste from a special chili sauce.
The menu is always accompanied by rice and vegetables. All of that makes the dish at Teba Mega Café a complete and delicious dish. Of course, in addition to food, visitors can also order drinks. Drinks available at this Café are a variety of local and imported wines, young coconuts, and various other refreshing drinks.
The price for food at this cafe ranges from IDR 200,000 to IDR 300,000 for a portion of two people.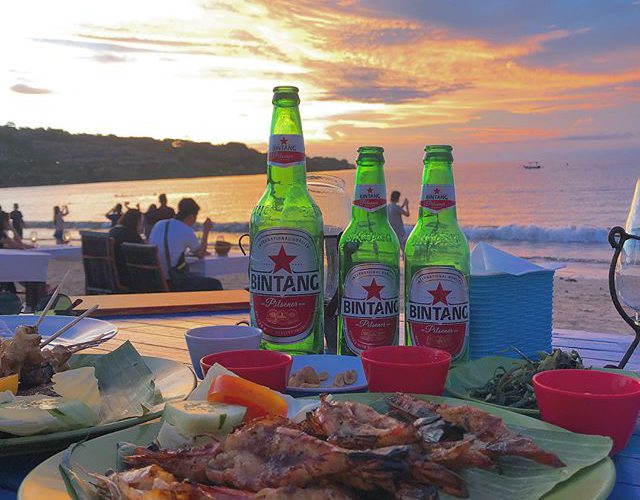 The Professional Service Teba Mega Café
Teba Mega Café has many employees who are always ready to provide the best service for its guests. This is certainly a supporting factor for visitors to come back to this restaurant on another occasion. Visitors who come also vary from family, friends, to couples.
Another thing that this cafe provides as a facility for visitors is music that accompanies throughout the day. A beautiful sensation will be felt when the sun begins to set. The beauty of the sunset view will appear and add to the romantic atmosphere of dining at Teba Mega Café.
Opening hours
Every day 08.00 a.m. - 11.00 p.m.
Location
Jalan Bukit Permai, Muaya Beach, Jimbaran Bay, Jimbaran, South Kuta.