Suwehan Beach
25/11/2021 05:41
---
Who doesn't know Bali? An island with thousands of beauties that can be enjoyed so it is called the Heaven of the World. The island is often a tourist destination for every tourist who wants to take a vacation and have unforgettable memories. During the holidays, this island is always crowded with tourists who come and go, ranging from local tourists to foreign tourists.
There are many popular and must-see attractions. Starting from natural attractions, cultural attractions, culinary attractions, shopping attractions, and many other fun places. One of them is a very famous tourist attraction and much sought after by tourists is its natural attractions, such as Nusa Penida's Suwehan Beach.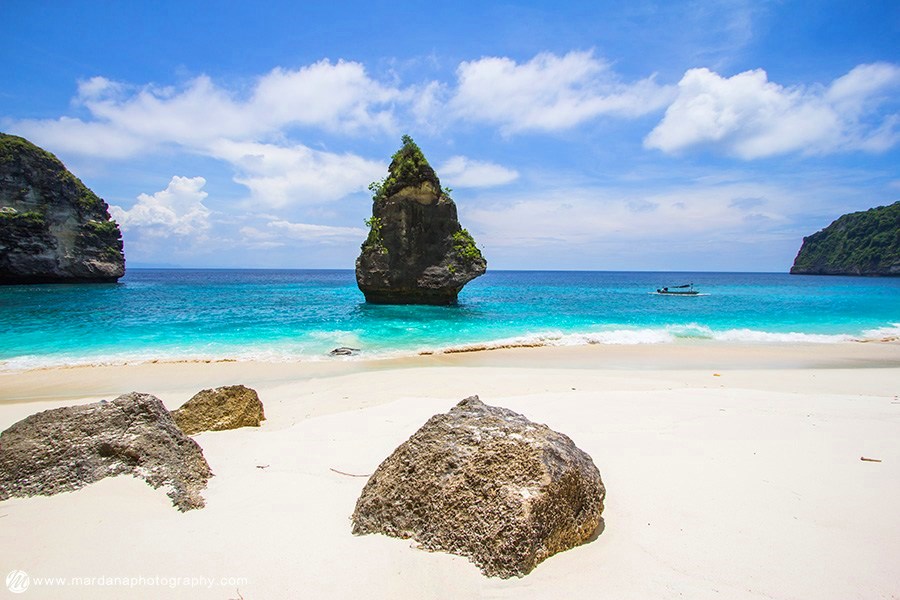 The Strategic Attractions, Suwehan Beach
Suwehan beach tourism object is located on the island of Nusa Penida, Klungkung district, this place offers beautiful nature that you must visit. Vacation to Bali, if you are a lover of natural beach tourism, then it is not enough just to have Kuta, Pandawa, Dreamland or Sanur beaches. Moreover, you have often vacationed in Bali and want to enjoy new natural nuances, more special or calmer, then the most ideal recommendation is to visit the island of Nusa Penida Klungkung.
This small island does offer many spectacular and hidden natural beauty beaches, one of which is the Suwehan beach tourist attraction, and you can package a tour package by visiting a number of tourist destinations in the direction and closest to Suwehan beach Nusa Penida. This beach tourist attraction is not so popular yet so it has not been visited by many tourists. With its natural conditions in the form of hills and surrounded by the sea, the natural scenery of the beach is dominated by steep hills with a blue background of sea water, so sometimes this beautiful place can only be enjoyed from a distance.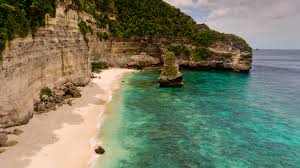 The Beauty of the Natural Scenery of Suwehan Beach
The natural feel of the Suwehan beach Nusa Penida offers many advantages, in addition to the cliff views that blend beautifully with the natural sea, on Suwehan beach also offers the beauty of clean white sand beaches along 400 meters. The beautiful and attractive charm of the white sand beach of Suwehan Nusa Penida is hidden behind a cliff, so visitors can relax on the white sand and swim on the beach as if it were a private beach.
Each tourist attraction certainly has its own uniqueness and charm, as well as the beautiful nature offered by the Suwehan beach tourism object, ready to give you a valuable and special experience. The beaches in Nusa Penida Klungkung indeed offer a combination of beautiful natural sea views and beautiful cliffs and small hills in the middle of the beach, like what is served by the Suwehan beach of Nusa Penida.
What is iconic in this beach attraction is a large, pointed stone standing upright in the middle of the beach. The large stone known as Batu Jineng is a beautiful and interesting sight that is typical of this tourist attraction. The natural nuances of this Nusa Penida Suwehan beach attraction are beautiful and beautiful, so that those who visit seem to have a private beach with an atmosphere of maximum privacy.
Location
Banjar Watas, Tanglad Village, Nusa Penida District, Klungkung Regency.