Sundays Beach Club
01/02/2023 03:16
---
The popularity of Amed Beach as one of the most beautiful beaches in Bali is increasing. The main attraction is the amazing underwater beauty. The most famous tourist spot and showing off its beauty is beach tourism. One of the amazing beach tourism is located in Unggasan. This beach is called Sundays Beach Club. The stretch of white sand beach and clear blue sea water make this beach famous for its beauty.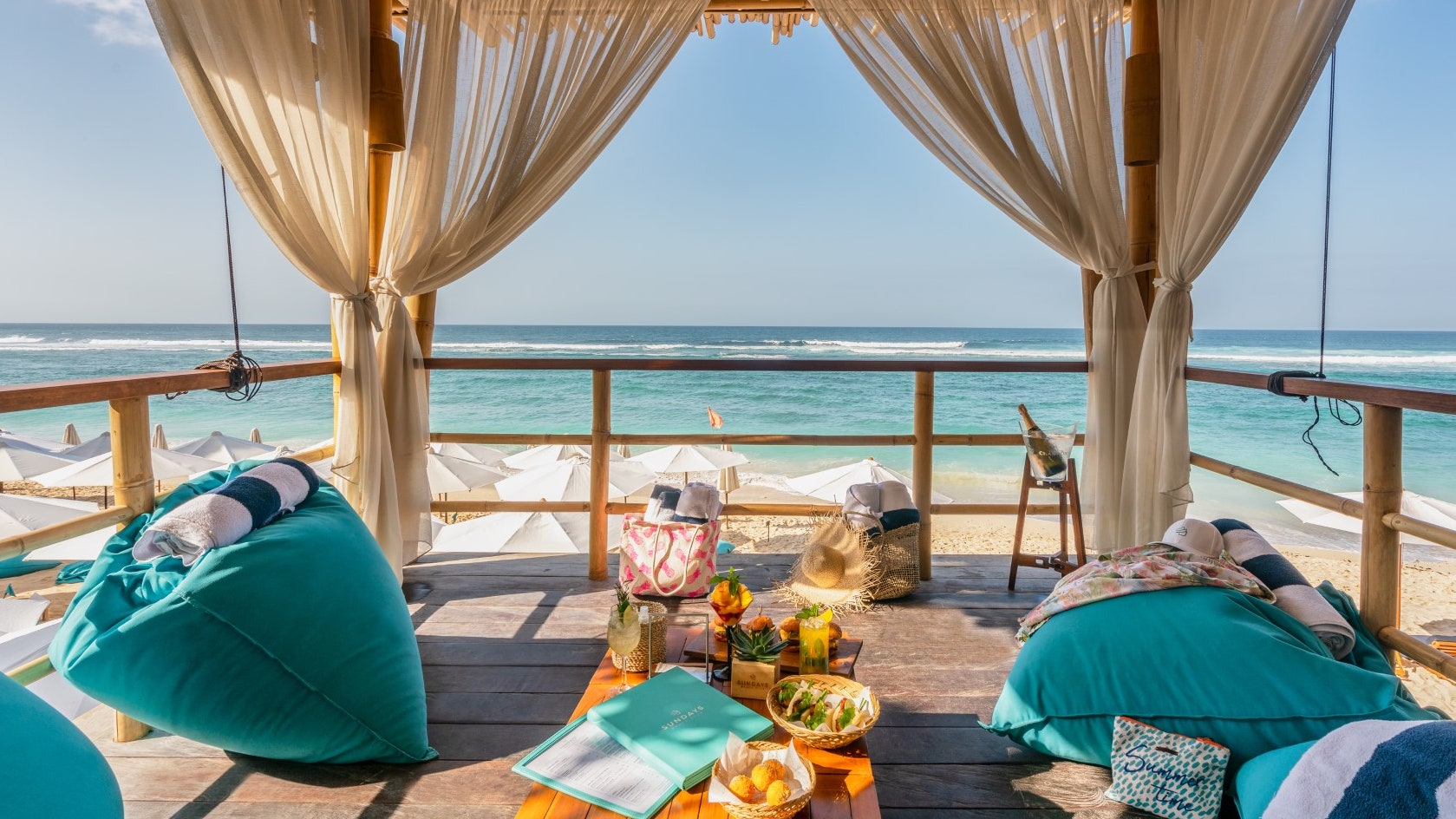 Sundays Beach Club Restaurant & Bar
For tourists who are on vacation for singles, couples, friends, and families it will be very pleasant to visit this beach. Many interesting activities that can be done. Like playing volleyball, relaxing or sunbathing, you can also enjoy live music performances and many other things. One activity that should not be missed is the moment to capture every memory by taking pictures. Therefore, many tourists are seen taking pictures in several good spots. Especially on a hill on the right side of the beach.
The tourists can be satisfied to enjoy all the facilities provided on this beach. Like restaurants & bars that have interesting tastes. Every tourist can be satisfied to enjoy a menu of food cooked directly by a famous chef from Australia named James Viles.
Tourists can enjoy a menu with the best local ingredients prepared by professional hands. Especially in the morning when you come to this place, you can enjoy a delicious breakfast while enjoying the beautiful beach views. Of course, not only breakfast, visiting tourists can also enjoy lunch and dinner at this Sundays beach club. The menu at this restaurant includes burgers, salads, pizza. Drink menus such as fresh juices and signature cocktails are also available at this restaurant.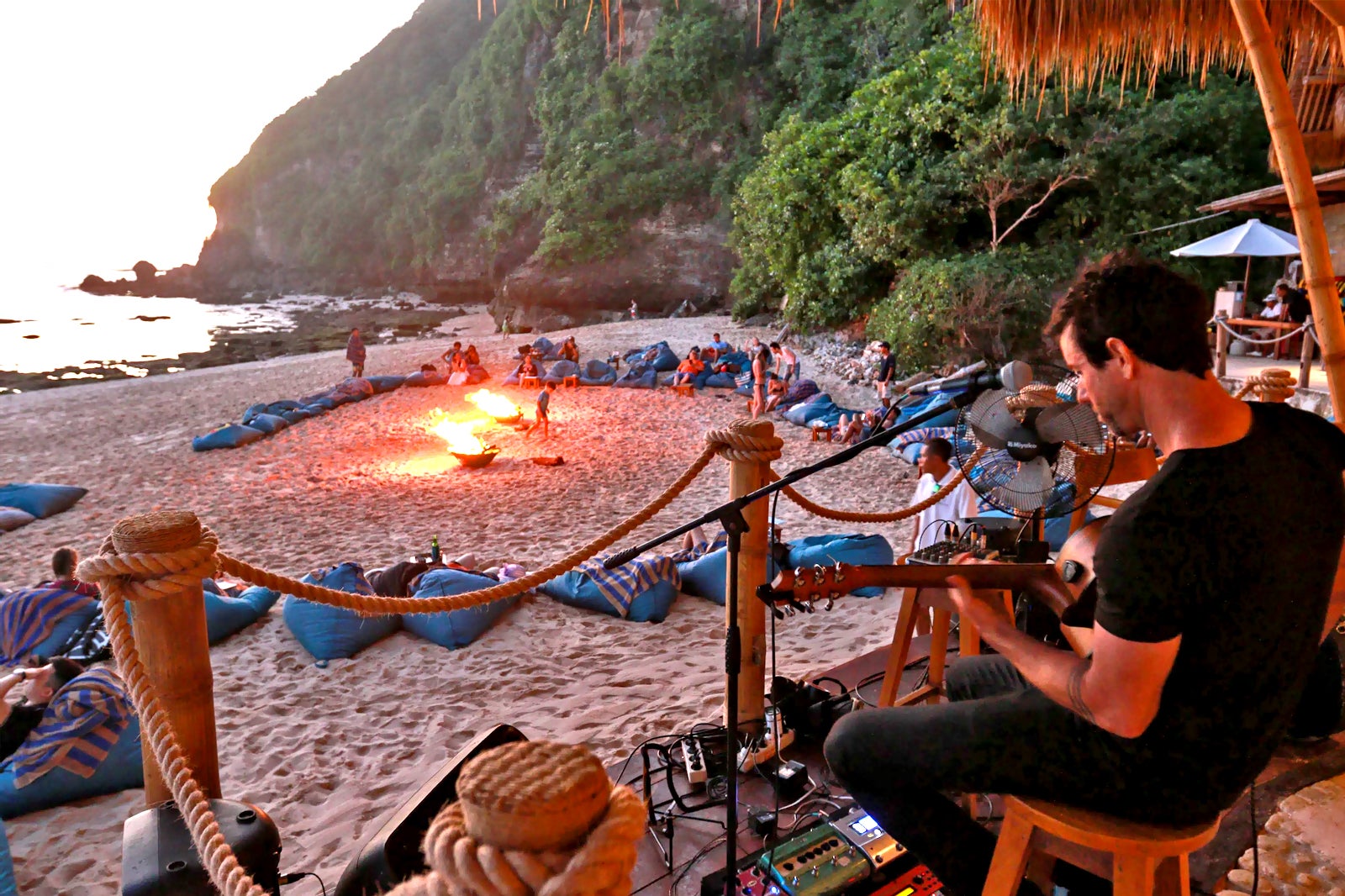 Fun Activities at Sundays Beach Club
Activities that can be done at Sundays Beach Club in the morning are enjoying the beauty of the beach with white sand and clear sea water. Moreover, the sea water has not yet set even though it is still early. Even though the night is the most exciting moment. Where at this time a burning fire will be installed. Travelers can get free beanbags along with some marshmallows to toast.
In addition, tourists can also enjoy spa treatments provided on this beach. Of course, professional spa treatments so that visitors who enjoy this treatment will feel refreshed. The spa is under the auspices of Bale Spa and its position is facing the sea. Several types of treatments that can be enjoyed such as Balinese Body Massage, Rejuvenating Sport Massage, or Healing Reflexology will really enhance your vacation.
Sundays Beach Club ticket prices
To enter Sundays Beach Club, tourists need to pay an entrance ticket of IDR 50,000 for children aged 3 to 11 years and IDR 300,000 for adults. Especially for children under 3 years will not be charged anything.
This price includes full access, towels, wifi, and food and drinks worth IDR 150,000 for adults.
Location
Sundays Beach Club is located on Jalan Pantai Selatan, Gau Banjar Wijaya Kusuma, Ungasan.