Starfish Bloo Restaurant
29/11/2020 00:04
---
The Seminyak area is well-known as a location for tourists to spend their vacation in Bali. In here, you can find many famous entertainment and culinary facilities. Starfish Bloo Seminyak Restaurant is one of the most luxurious and elegant dining venues with a romantic seaside location that you can find in this area.
Starfish Bloo is a restaurant that you can find in the W Retreat and Spa Seminyak Hotel complex. The beachfront atmosphere at this Seminyak restaurant offers a romantic dining experience. Moreover, you will find an attractive atmosphere with an open design. , you can eat a row of menus from various worlds while you're at Starfish Bloo.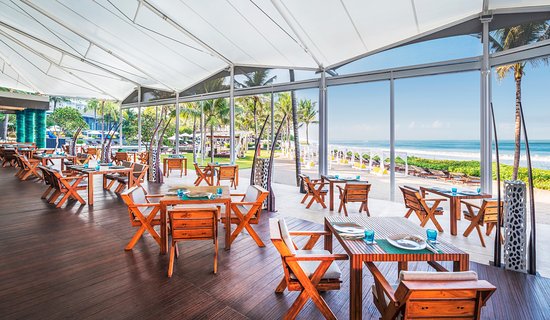 The Beautiful Scenery Around
Starfish Bloo in the Seminyak area offers the main attraction in the form of beach viewing. You can choose to visit this restaurant in the morning, afternoon, or evening. In particular, on Sundays, they always hold brunch events which are so popular with tourists. At these events, you will find that the atmosphere is always busy and you need a reservation to get a place.
If you have already obtained a reservation, there are seating options that can be obtained with direct beach views. There is a choice of seating with alfresco or semi-private themes. In this restaurant, you will find a banquet table surrounded by giant blue pillars. From the dining location, you can also find a panoramic view of W Retreat's large and beautiful swimming pool.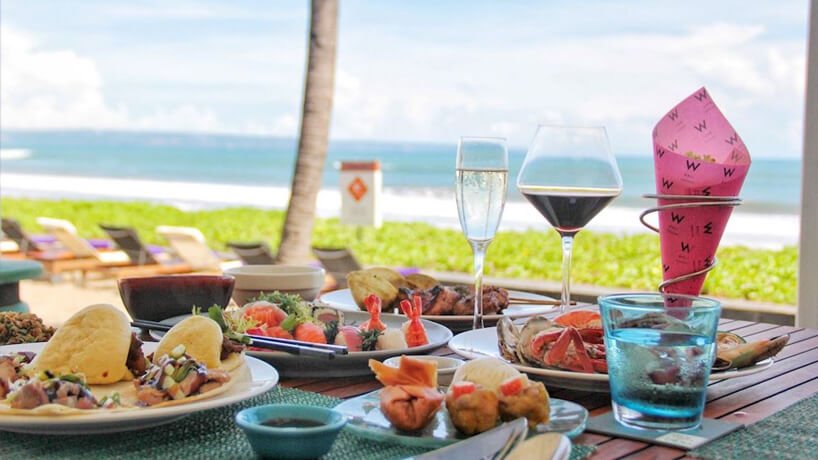 Recommended Menu at Starfish Bloo
The main reputation that makes Starfish Bloo famous on the tongue of its visitors is its status as a restaurant with a pan-Asian menu. Through this menu theme, you will find menus from several countries in Asia and Europe. In addition, you can also taste culinary menus from America that are no less delicious when you are at Starfish Bloo. Moreover, the menus produced at Starfish Bloo is fronted by reliable chef Matthew McCool who has received world-class awards.
The menu options that you can get while visiting Starfish Bloo can be adjusted according to the time of arrival. The menu in the morning will be different from the menu at noon or at night. You can choose to order granola, pancakes, waffles, or omelets in the morning. While during the day, there are menus such as dumplings, Siu Mai, tuna tacos, or oysters. Not to forget, you can also find healthy or raw menu offerings at this restaurant.
The price of food that you can eat while at Starfish Bloo is quite varied. The morning menu can be found at the lowest price of IDR60.000. Meanwhile, the lunch menu is pegged at the cheapest price tag at IDR90.000. Prices are not much different if you want to eat the dinner menu here. In addition, you can also try ordering a special dinner menu made by Chef Ashley.
You can visit Starfish Bloo at W Bali Seminyak which is located at Petitenget Street, Kerobokan, Seminyak. This restaurant starts accepting food orders from 7 to 11 in the morning. In addition, you can make a reservation using a third-party service or contact the W Hotel.