Standing Stones Restaurant Gianyar
19/03/2021 17:38
---
Restaurants with a beachside atmosphere are very common in Bali. However, if the beachside atmosphere is enhanced with the British Stonehenge-style concept, you can get it at Standing Stones Restaurant Gianyar. Through this combination, Standing Stone, which is part of The Royal Purnama Hotel, offers a romantic culinary experience that is completely different.
Standing Stones Restaurant Gianyar comes with a completely open dining concept. Instead of eating in a closed area, you can enjoy the meal in a relaxed atmosphere while here. The atmosphere is even more fun because in this restaurant, you not only see large rocks arranged like Stonehenge, but there is also a swimming pool and beach views.
Beautiful Surroundings at Standing Stones Restaurant Gianyar
The impression of an attractive restaurant to be used as a place to hunt photos is truly felt at Standing Stones Restaurant Gianyar. The main favorite photo spot for diners is of course the park area, where the giant stone line "Stonehenge" stands.
The large stones in this restaurant do not have a shape like Stonehenge. The stone is a giant stone that is deliberately placed in a standing position. This stone placement is between the swimming pool and the beach area. Visitors can also traverse the space located on these rocks.
You can spend time taking pictures by being among these rocks. Alternatively, you can also relax in the pool area with your partner. While enjoying the beautiful view of a row of large stones combined with clean white sand and a stunning blue sea.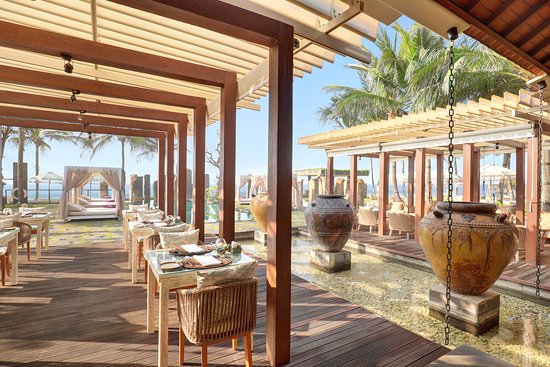 List of Menus at Standing Stones Restaurant Gianyar
Apart from offering a beautiful view, this restaurant also has an interesting array of menus to taste. The menu varies, ranging from traditional Indonesian, Japanese, or European menus. The main ingredients in the dishes they use are also varied. You can find foods that use duck meat, pork, chicken, fish, and various types of vegetables.
Menu prices that can be found also vary. For example, for a menu of processed pork belly, you need to pay IDR 155.000. Meanwhile, the duck breast menu is pegged at a price of IDR 210.000. For vegetarians, the hotel also provides a special menu, including Balinese salads, fajitas, aloo gobii, each of which is priced at around IDR 50,000.
In addition, the hotel also provides set menus and ala carte menus. It's just that this menu option is pegged at a much more expensive price. For example, a fresh lobster set menu containing lobster salad, lobster bisque soup, lobster ravioli, lobster provencal, and fruit strudel is pegged at a price of IDR 990.000.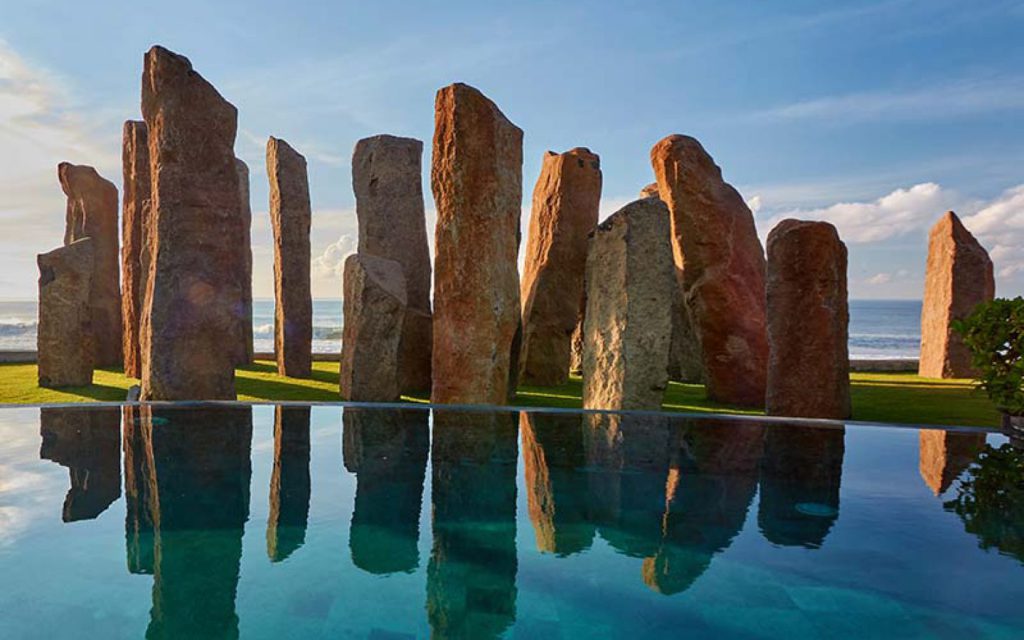 Location and Accessibility
Things that must be considered, the restaurant establishes a minimum order policy for its visitors. In 2016, the minimum order they set is IDR 200.000 per person. This policy is enforced by the existence of food vouchers that cannot be exchanged for money and can only be used to buy food and drinks.
This restaurant is located on Jl. Purnama Beach, Sukawati, Gianyar. The location is quite close to various interesting places in Bali, so you will have no trouble finding it. Moreover, now you can take advantage of map applications such as Google Maps