Soobali Atap Putih
29/05/2020 21:00
---
DROWNING IN THE WHITE SEA IN SOOBALI ATAP PUTIH VILLA
Looking for lodging in Bali with a unique concept is not a difficult thing anymore since there are so many choices, especially since it's easier to access the internet. Many Hotels, Villas, and other types of lodging offer something different, a unique concept that will certainly give a distinct impression to guests such as for example the vintage style.
There are several lodging with the vintage concepts that you can find in Bali, ranging from the Seminyak area to Jimbaran. One of them is SooBali Atap Putih Villa.
Located in a popular area of Bali, SooBali Atap Putih, which takes a vintage-style theme, is perfect for those of you who like to take pictures. The tourists who are on vacation to Bali with their spouses and families chose this lodging as the best place to stay.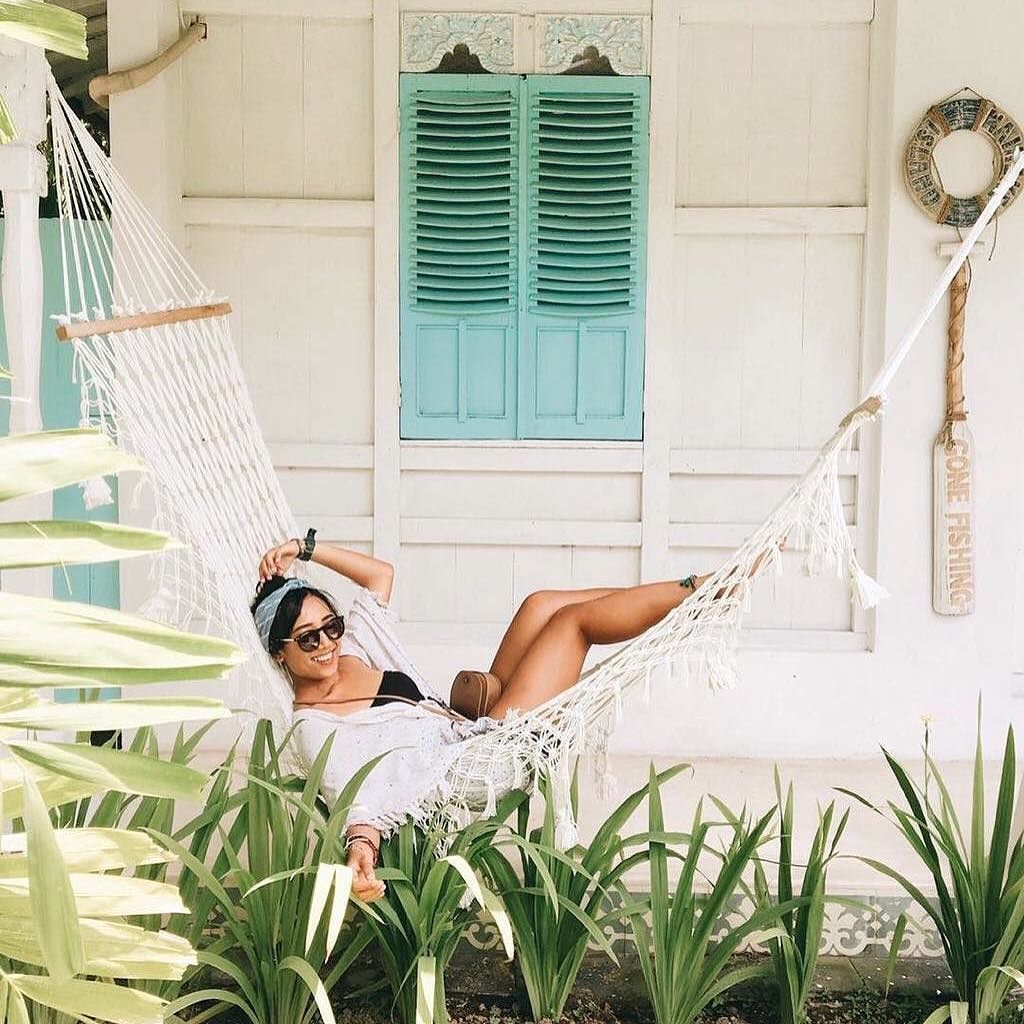 The choice to spend the night at SooBali Atap Putih is ideal for couples who want to find a romantic lodging. You will find a unique and cool building design in this inn. One more thing, the facilities that are provided by the villa are also no less compared to other luxury villas in Bali.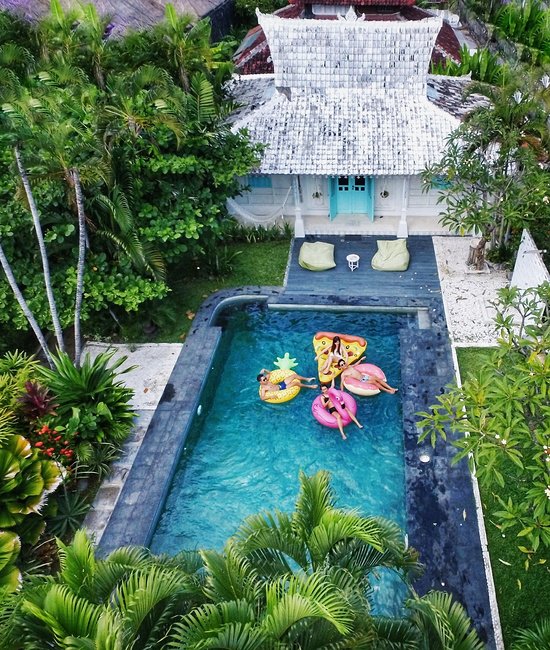 DESIGN AND FACILITIES
The first time you see this building, you will find it dominated by a striking white color! As the name implies, SoBali Atap Putih (White Roof) has a roof design that is also white that similar to the color on the wall.
On the outside of SooBali Atap Putih, you can find the swimming pool area. The size of this swimming pool is large enough so that it does not feel crowded even though you're swimming with all your family members. At the poolside deck chairs are available to use. The atmosphere by the pool is also not too hot because the villa has equipped the area around the pool with several trees that will give the guest a shady atmosphere.
Furthermore, this romantic villa also provides free WiFi internet access for its guests. To pamper guests, there is also an airport shuttle service that can be utilized. Each villa offered by SooBali Atap Putih comes in sizes up to 100 square meters. The bedroom inside can accommodate a married couple with one child. The room has also been accompanied by a private bathroom, kitchen and dining table, towels, hairdryer, or clothes dryer. Not to forget, the villa also provides a safe box and refrigerator.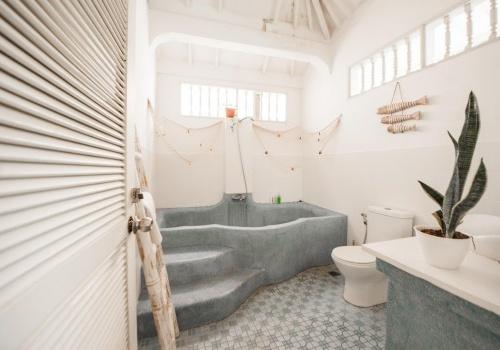 Regarding the price, you can stay at this villa by spending around IDR 1.9 million per night. The fee is indeed more expensive compared to staying at a hotel, but however, with more privacy and full facilities offered, you will be satisfied while staying at this villa.
LOCATION AND ACCESSIBILITY
Besides being unique and romantic, this villa also offers a very strategic location. You can find the SooBali Atap Putih in the Seminyak area on Kayu Aya Street Number 50, Seminyak, Kuta, Badung Regency, Bali.
From SooBali Atap Putih you can visit Seminyak Square Shopping Mall by walking, about 100 meters away. Then to Ku De Ta, the distance is about 400 meters and access to Ngurah Rai International Airport is also easy, about 7 km away.