Sol House Legian
25/06/2020 17:58
---
SOL HOUSE LEGIAN BALI: LUXURY OUTSIDE, ARTISTIC INSIDE.
Bali does offer many things that can make tourists feel at home for so long. The beauty, the culture, arts, and customs, dining venues, also accommodations that provide lodging ranging from economy class to luxury five-star resorts. One more offering that comes from Bali it's called Sol House. It is a hotel with music as its theme and concept! Seemingly suitable for you who loves music. It said that this hotel arrange the design on purpose for the young traveler, especially them who are looking for the collaboration of style and comforts. Sol House Legian is designed by great local artists, combining their diverse arts to give a minimalist yet aesthetic value.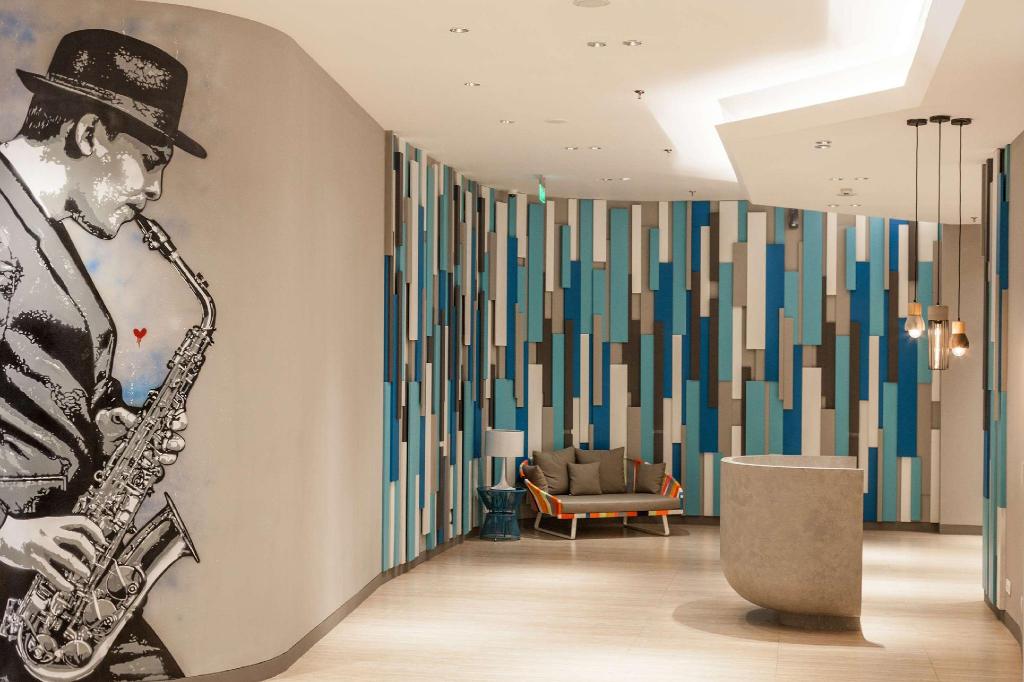 PROPERTY AND FACILITY FEATURES
Sol House Legian Bali offers its guest a pool and fitness center facility. This hotel has 136 rooms, 5 levels, and 3 dining venues. After you've done swimming, you can enjoy your drinks at the poolside. There are 4 bars and lounges located in the poolside. This hotel hosts a free daily manager service also twenty-four hours of room services.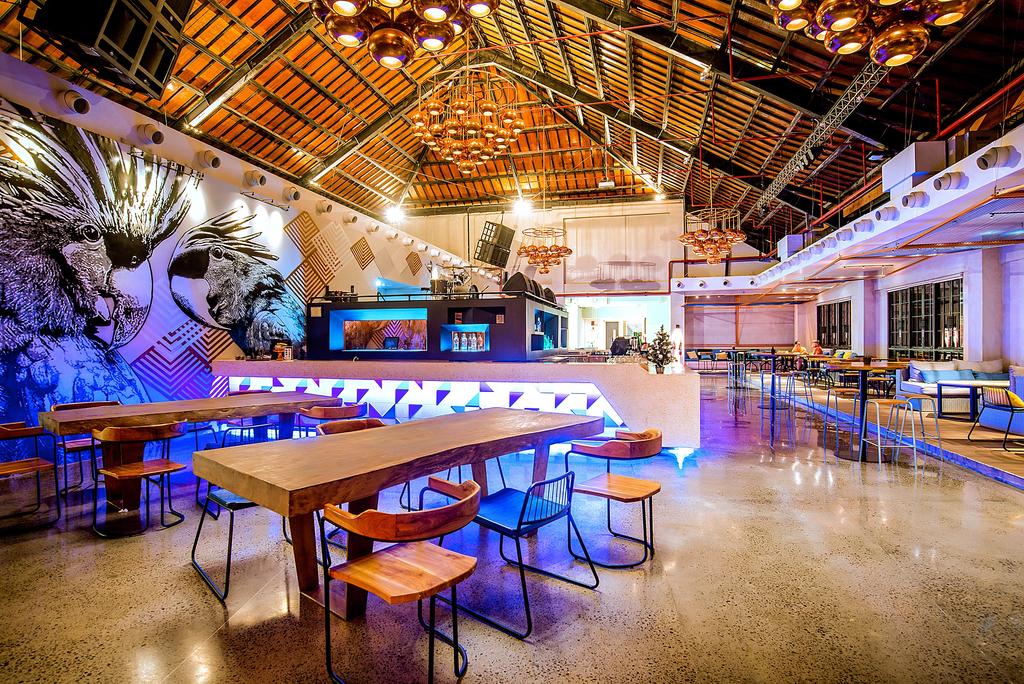 When you arrive in the room, there is a television with cable channels facility. By that, it means you can relax and enjoy the rest of the day by watching some humorous or relaxing movies from almost all channels all over the world. More furniture that is provided by Sol House Legian Bali is Electric Kettle to make coffee, tea, or any else, and then hairdryer, toiletries, telephone, iron with its ironing board, desk, air conditioning also you can also access wheelchair if you somehow need it. Worry not, there is also daily housekeeping staff that would tidy up your room, so whenever you come back you can just relax and get a rest.
If you have requests for specific accessibility needs, please note the staff in the special request on the booking page after selecting your room.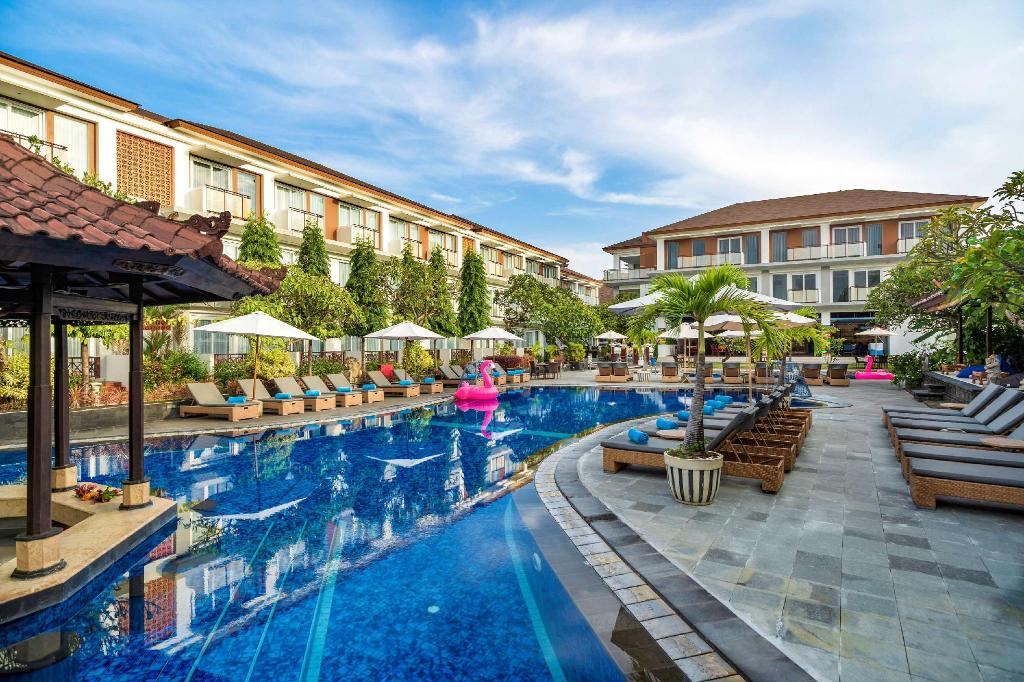 THINGS YOU NEED TO REMEMBER
If you happen to have an urge to stay at this hotel, the check-in the session started by 2 PM and ended at midnight. The credit card that you use to book your reservation must be presented by the cardholder at check-in along with matching photo identification.
If you want to close your payment by credit card, the payment methods that are available are only American Express, MasterCard, and Visa. Remember, no matter how you love your pet, pets aren't allowed to be brought to this hotel. If you somehow have special requests that are subjected to availability upon check-in may incur additional charges, and please keep in mind that not all special requests could be guaranteed.
LOCATION AND ACCESSIBILITY
So, are you interested to stay here? So many good reviews have been sent to Sol House Legian Bali. If you have made a decision, you can find this hotel on Sriwijaya street no. 16, Kuta, Bali. It is a strategic location, you only need to walk to go to Legian beach. This resort also surrounded by trendy and chic shops! You can find beautiful paintings, ornaments, and many more. It only took 15 minutes by vehicles to get this shopping area.
Sol House Legian Bali also located in an area that is accessible to many famous tourist destinations such as Double Six beaches. If you go to Sol House Bali from Ngurah Rai International airport, it is distanced by 8.4 km only.