Single Fin Cafe
11/03/2022 03:04
---
Every beauty in Bali becomes an important point in attracting many tourists to visit. Usually tourists will take advantage of the holiday period to visit the island of Bali. Doing a lot of fun activities is one of the things that is on the agenda of every tourist. Therefore, it is not surprising that the island of Bali is always crowded with tourists, both local and foreign tourists.
All the beauty that exists in Bali can be enjoyed by visiting various existing tourist objects. Starting from natural attractions, cultural attractions, to various other popular places. Like a very famous hangout place for young people, the Single Fin Cafe.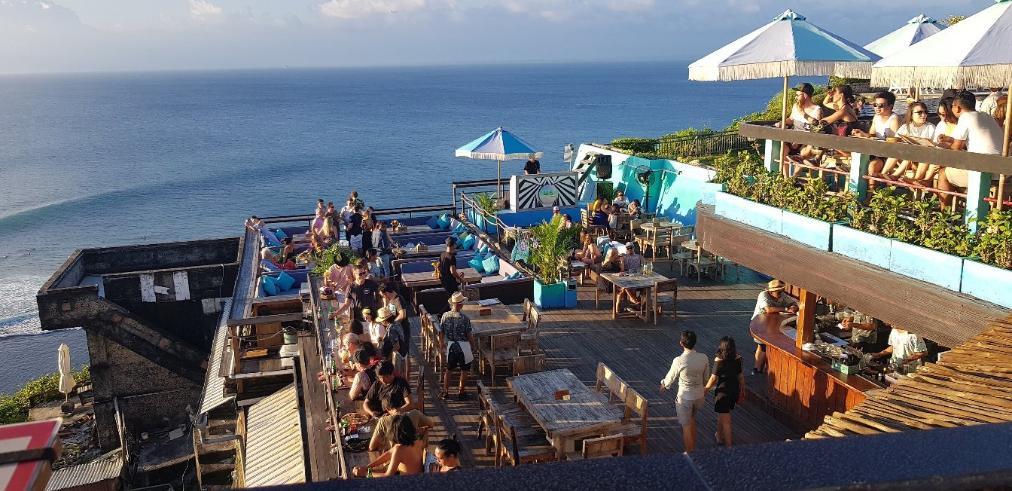 The Strategic Single Fin Cafe Location
Uluwatu is not only the place where Pura Luhur Uluwatu was founded. Here, there is also the Uluwatu Single Fin Cafe which is worthy of being a stopover for tourists. In this cafe, tourists can enjoy delicious culinary offerings with an amazing view of the Uluwatu sunset. This Uluwatu Single Fin Cafe does have a very precise location for watching sunset views. This cafe is on the edge of a cliff.
The location of this cafe is just below the famous Blue Point Hotel which has beautiful views. Not only that, tourists who visit here also have the opportunity to watch surfers who are fighting against the waves. The location of this cafe was once already known as the most fun hangout place. Especially to be able to see the excitement of the surfers and the view of the sunset. With a location like that, this place also replaces it and makes it even more exciting. It's no wonder that foreign tourists often spend their time just stopping by this place.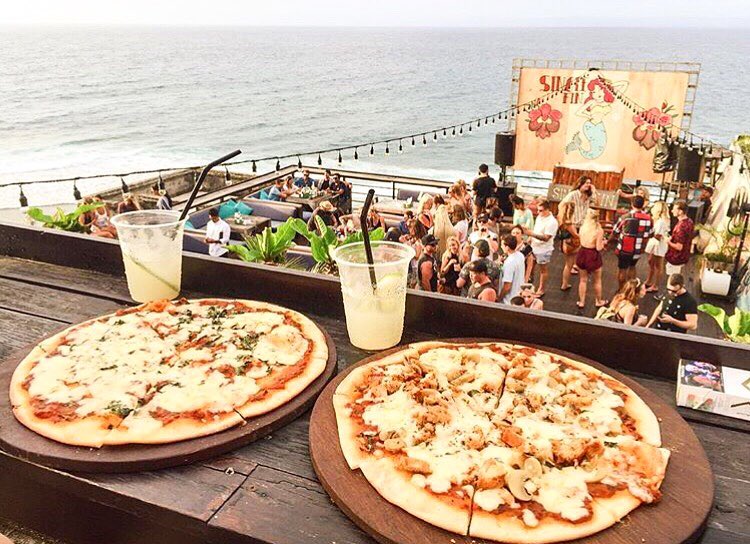 Romantic Atmosphere With Delicious Food
With such an atmosphere, it's no wonder that this cafe is an interesting place to spend romantic time with your partner. The best time to come to this place is in the afternoon. Tourists can invite couples to watch the sunset from the cafe area together.
In particular, the menu presented by Single Fin Cafe is food from various countries. Especially fast food. These include pizza, carbonara and a wide selection of sandwiches and burgers. Even so, the cafe also serves some traditional menus such as fried rice. Not to be missed, there is also a menu of processed mutton and pork in this place.
The price of food in this place is also in accordance with its exclusive location. The cheapest food is served at a rate of around IDR 75,000 per portion. Tourists will also find food priced at around IDR 150,000 per serving.
Location
Mamu Street, Uluwatu, Pecatu, South Kuta.
In addition, there are also other Single Fin Cafes on the island of Bali. However, the location of the Single Fin Cafe is located on Jalan Raya Seminyak number 15c. So, the view of this Single Fin Cafe will be much different when compared to Uluwatu's Single Fin.