Seasalt Restaurant Seminyak
11/02/2022 00:23
---
Every tourist immediately plans his departure to the island of Bali. Many can not wait to be able to enjoy the beauty and spend vacation time. Every tourist, both local and foreign tourists who come to Bali will get the most beautiful memories. This has been realized from the name Bali as "Paradise on Earth".
Anyone who has been to Bali will know about all the beauty that exists. Starting from its natural beauty, unique culture and various popular places to visit. There are also many various culinary places such as luxury restaurants in Bali. One of them is Seasalt Restaurant Seminyak.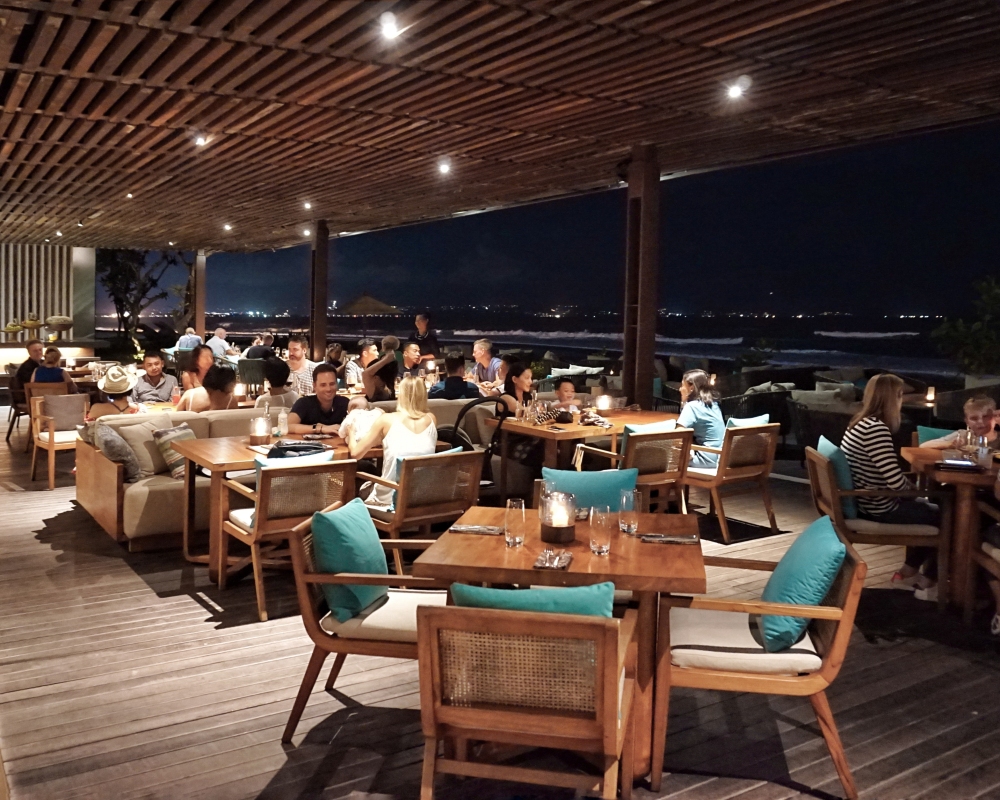 The Interesting Things about Seasalt Seminyak Restaurant
Seasalt Seminyak Restaurant is a great place to enjoy a delicious dinner next to the Jimbaran area of ??Bali. The location of Seminyak's seasalt restaurant is very strategic and close to the beach, so after tourists finish eating, they can go straight to the beach to relax and watch the sunset.
The interior design of the Seasalt restaurant in Seminyak is very luxurious and comfortable. The restaurant is dominated by brown wood for all the furniture, while the bone-white restaurant walls make diners feel comfortable. Coming here with a partner while watching the sunset is also a fun activity.
The Seasalt Seminyak dining room is divided into two, namely the indoor dining room and the beach terrace. Every area has its charm. The indoor area has an open kitchen and bar, so tourists can enjoy every meal with attractions accompanied by a busy chef or a bartender who often demonstrates his juggling skills.
Close to the beach, of course, sunset views are things that are hunted by many visitors. If tourists want a slightly personal atmosphere, tourists can book a place in advance. Because this place is always crowded in the afternoon. Every Thursday from sunset to evening there is always live music that accompanies dinner, and every week tourists can enjoy an all-you-can-eat lunch with a different concept. All meals are served a la carte, and tourists can choose an appetizer and dessert until they are full.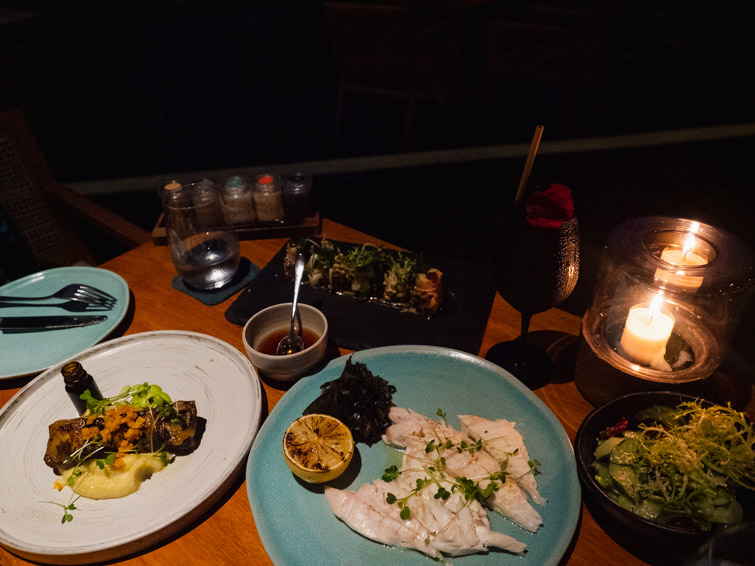 The Menu Options at Seasalt Seminyak Restaurant
The entire menu of Seasalt Restaurant Seminyak is made using seasonings derived from the best sea salt. In addition, the chefs who work here also have a special technique called Japanese fusion in every dish they make. Seasalt Seminyak Restaurant's mainstay menu is White Snapper. The seasoned snapper is served with a mountain of salt as if it had been submerged in sand. The presentation is more visible with the scallop decoration on the plate. The plate is unique because it is made of wood.
There is a show where a waiter picks up a wooden hammer knocking on a mountain of salt to find the main course of white snapper that can be eaten right away without cooking. In addition to the mainstay menu, other menus at this cozy restaurant include Kyoto Hummus, Mushroom, Cured Bonito, Blue Swimmer Crab, Dulcey, Matcha, and many more. The price is quite cheap, around IDR 90,000 to IDR 300,000 per menu.
Location and Accessibility
Seasalt Seminyak is located at Jalan Taman Ganesha No. 9, Seminyak, Bali. Actually this restaurant is inside a 5 star hotel, Alila Seminyak. Open daily from 07.00 to 23.00.