Sambanga Village Bali
17/10/2021 19:42
---
Vacationing to Bali is the most awaited moment in the holiday season. The island of Bali is indeed famous as a tourist destination that has a lot of beauty and uniqueness in it. One of the islands in Indonesia is indeed very popular and visited by many tourists, both local and foreign tourists.
There are many interesting and must-visit attractions when on vacation in Bali. Tourists who are on vacation can be satisfied by being and having fun at this tourist spot, ranging from natural tourism, culture, to various other entertainment places. Tourists, especially those in the Buleleng area, can visit this Sambangan Village.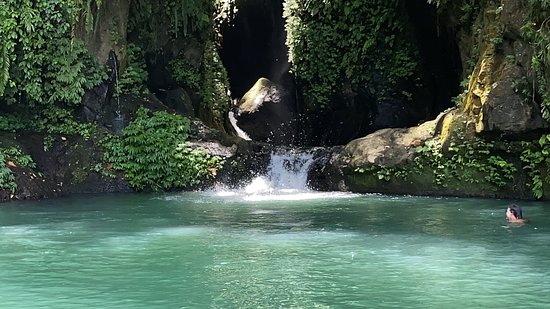 The Natural Views of Sambangan Village
The North Bali region does offer amazing natural scenery, tour schedules to areas that are part of the Buleleng Regency area, so there are lots of beautiful places that can become favorite tourist destinations, some of the most popular are watching dolphins or dolphins. in the wild and visit a number of waterfall attractions. However, if tourists really like adventure tourism such as trekking, then this North Bali area provides trekking tourism destinations which are currently very popular.
Hearing the name of Sambangan village, some people have already imagined what is in this place, this village in Buleleng is now developing into a tourist village, in this village there are at least 7 waterfalls that you can enjoy its beauty. Trekking in this area with the orientation of Sambangan Secret Garden, in this Secret Garden there are many things that can be enjoyed. Its truly beautiful and unspoiled nature offers a hidden paradise in the corner of the island of Bali, to be precise the village of Sambangan Buleleng, a place that offers the beauty of 7 waterfalls, as well as the natural charm of the rice fields, looks beautiful and blends beautifully with the surrounding environment that looks green and fresh in the area. natural countryside.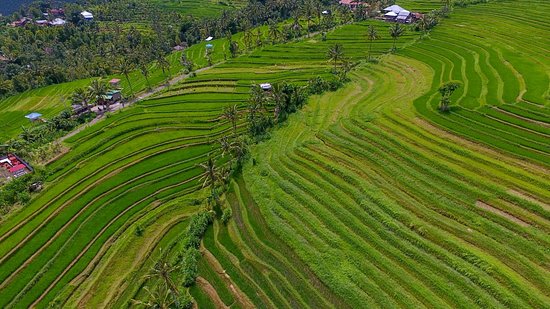 Fun Activities in Sambangan Village
The offer of trekking recreation in the tourist village of Sambangan Buleleng makes the tour agenda in Bali more varied, in Sambangan village there are many anti-mainstream places that are rarely seen by tourists and not widely known by the outside world. Now tourists can enjoy it to their heart's content. Trekking in the tourist village area of ??Sambangan Buleleng requires a tour guide so that tourists do not get lost and know the best trekking paths to enjoy the beauty on offer. For trekking activities, different distances are offered, such as short, medium and long tracks or tracks. The visitors can choose according to their abilities and stamina.
One of the trekking providers in the village of Sambangan Buleleng is "Alam Amazing Adventures", a company that is well-known for providing adventure tours with undoubted facilities and quality. Some of the adventure tours offered by Alam Adventure are cycling, white water rafting, trekking up the mountain. , ATV rides, paragliding, treetops, canyoning, elephant ride tours and many others, and now provides trekking tourism services in the Sambangan Secret Garden area of ??Buleleng with a variety of complete services and services, ranging from shuttle services, insurance, photos while trekking , change clothes, have lunch and of course the tourists will be accompanied by an experienced guide.
Location
Sambangan tourist village, Sukasada District, Buleleng Regency.