Pura Besakih Bali
27/10/2022 23:54
---
Every tourist who visits the island of Bali will get an interesting and unforgettable experience. All because of the many beauty and uniqueness that can be enjoyed. Therefore, it is not surprising that the island of Bali is always crowded with foreign tourists and local tourists, especially when the holiday season arrives. Many exciting and popular tourist attractions that must be visited. One of them is a sacred place such as Besakih Temple.
Besakih Temple is the largest temple complex in Indonesia, which means that there is more than 1 temple in Besakih. Consists of 1 Central Temple (Penataran Agung Besakih Temple) and 18 Companion Temples (1 Basukian Temple and 17 other Temples). Pura Bali Besakih is also often referred to as Pura Agung Besakih. Some say that the name Besakih actually comes from the word 'Basuki' which is taken from the word 'Wasuki', which means in Sanskrit it means Salvation.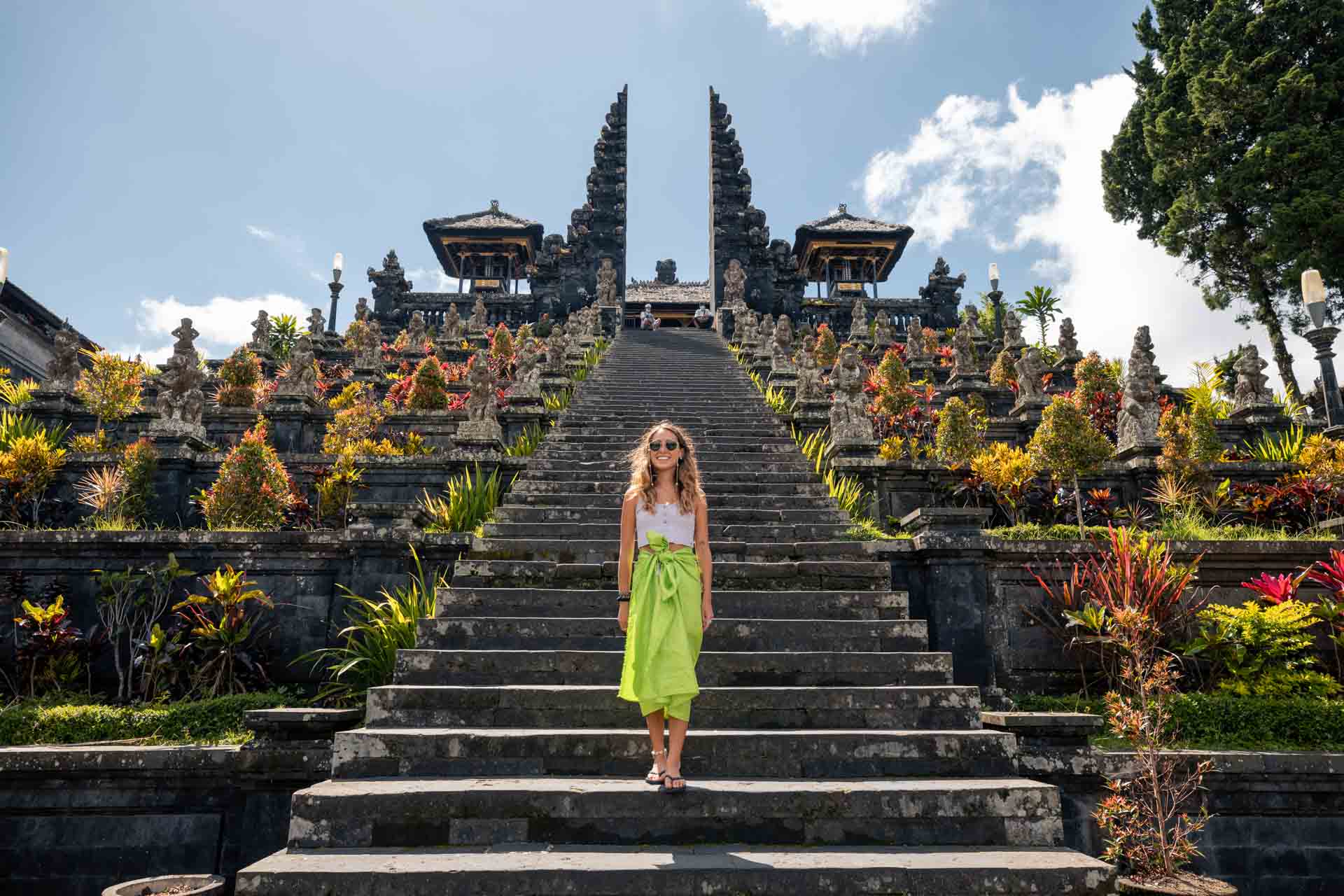 Understanding the Excitement of Besakih Temple History
It is said that this temple turned out to be a wilderness which was later built by a Hindu religious figure from India who had lived on the island of Java for a long time. Her name is Sri Markandeya. When the temple was first built, the island of Bali had not yet been formed because there was no strait separating it or it was still an island with Java. Therefore, in the past, the island of Java was longer and was called the island of Dawa, which means long island.
Prior to the construction of Besakih Temple, Sri Markandeya prayed at Mount Hyang (Mount Dieng in Central Java). After a long meditation, Sri Markandeya received a revelation to clear the forest on Dawa Island from south to north.
In the area of ??deforestation, Sri Markandeya planted a jug filled with metal and holy water. These metals are gold, silver, copper, iron, and bronze. The five metals are called mama Pancadatu.
In addition to metal, also planted a gem named Mirahadi which means the main Mirah. The place to plant this jug is called Basuki which means safe. The name Basuki or congratulations was given because all followers of Sri Markandeya in the deforestation area survived their duties. Over time, Basuki's name changed to Besakih.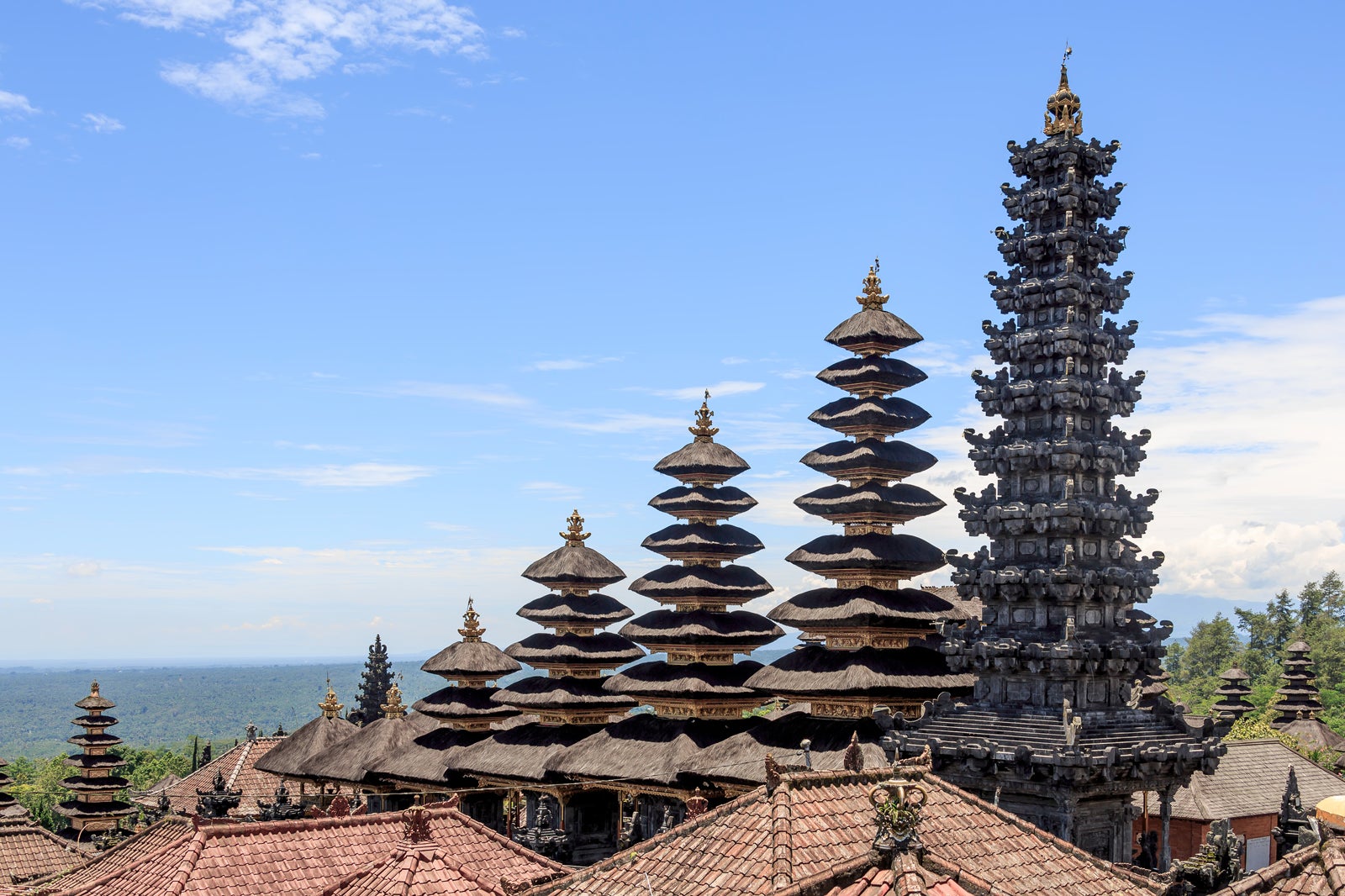 Besakih Temple Location
This temple is located in Besakih Village, Rendang District, Karangasem Regency, located in the highlands, precisely on the slopes of Mount Agung which is known as the highest mountain in Bali. The air in this place will feel cool because it is located at an altitude of 3,142 meters above sea level. The location is also about 2 hours or about 65 km drive from Kelan Beach and German Beach, as well as beaches in the Ngurah Rai International Airport area. Meanwhile, from the Kuta and Seminyak areas, it will cover a distance of about 63 km or about 1 hour 30 minutes. In such conditions, tourists can visit this place very easily. Both using private vehicles and public transportation.
Besakih Temple Opening Hours
8:00 a.m. - 5:00 p.m.
Especially for those who want to come to the temple to pray, it is open 24 hours.
Besakih Temple Ticket Prices
Local Tourist: IDR 40,000
Foreign Tourist: IDR 60,000