Potato Head Beach Club
23/08/2021 20:11
---
The holiday period is a time when many people will do their best to have a fun and unforgettable vacation. Likewise, tourists, especially those who like traveling will look for the best tourist destinations to visit. The island of Bali is often the best tourist destination chosen by many tourists, ranging from local tourists to foreign tourists.
Many tourists love to visit Bali and create the best vacation memories in Bali, because Bali has a lot of beauty and uniqueness that can enchant every tourist who enjoys it. One of them is the existence of a variety of the best and popular tourist attractions such as Potato Head Beach Club.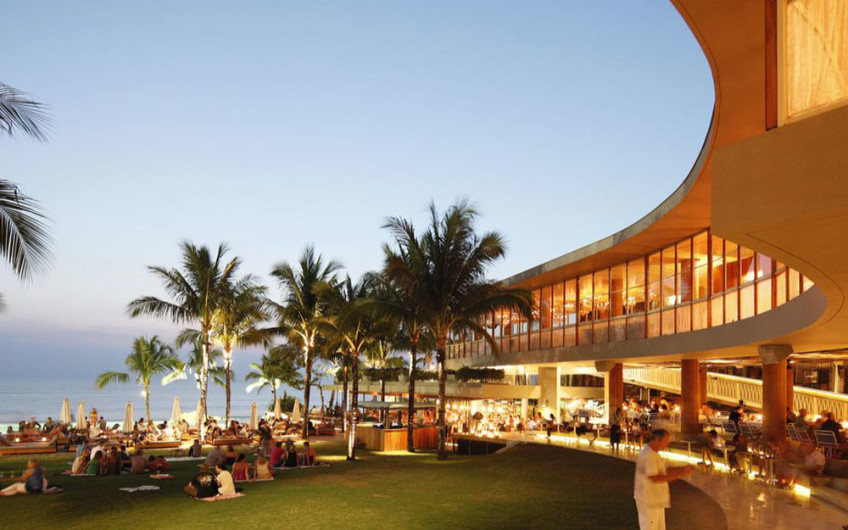 Popular Areas Potato Head Beach Club
Potato Head Beach Club Seminyak is a popular beach club in the Seminyak area, Bali. Offering a beautiful view of the blue ocean ready to spoil the eyes of anyone who visits. Besides being famous for its sea views and private beach, Potato Head Beach Club is also famous for its unique architecture. Hundreds to thousands of shutters adorn the outer walls. Shutters can also be found in the interior of the hallway to the room.
The entrance to the main hall of the beach club is connected by a small hallway decorated with greenery on one side. Potato Head Beach Club collaborated with local architects such as Andra Martin and art designer Eko Nugroho to design this beach club building. Potato Head Beach Club is like a building with a million windows. Although the windows that adorn the perimeter of the wall do not function as "windows" in general, they still beautifully decorate the walls.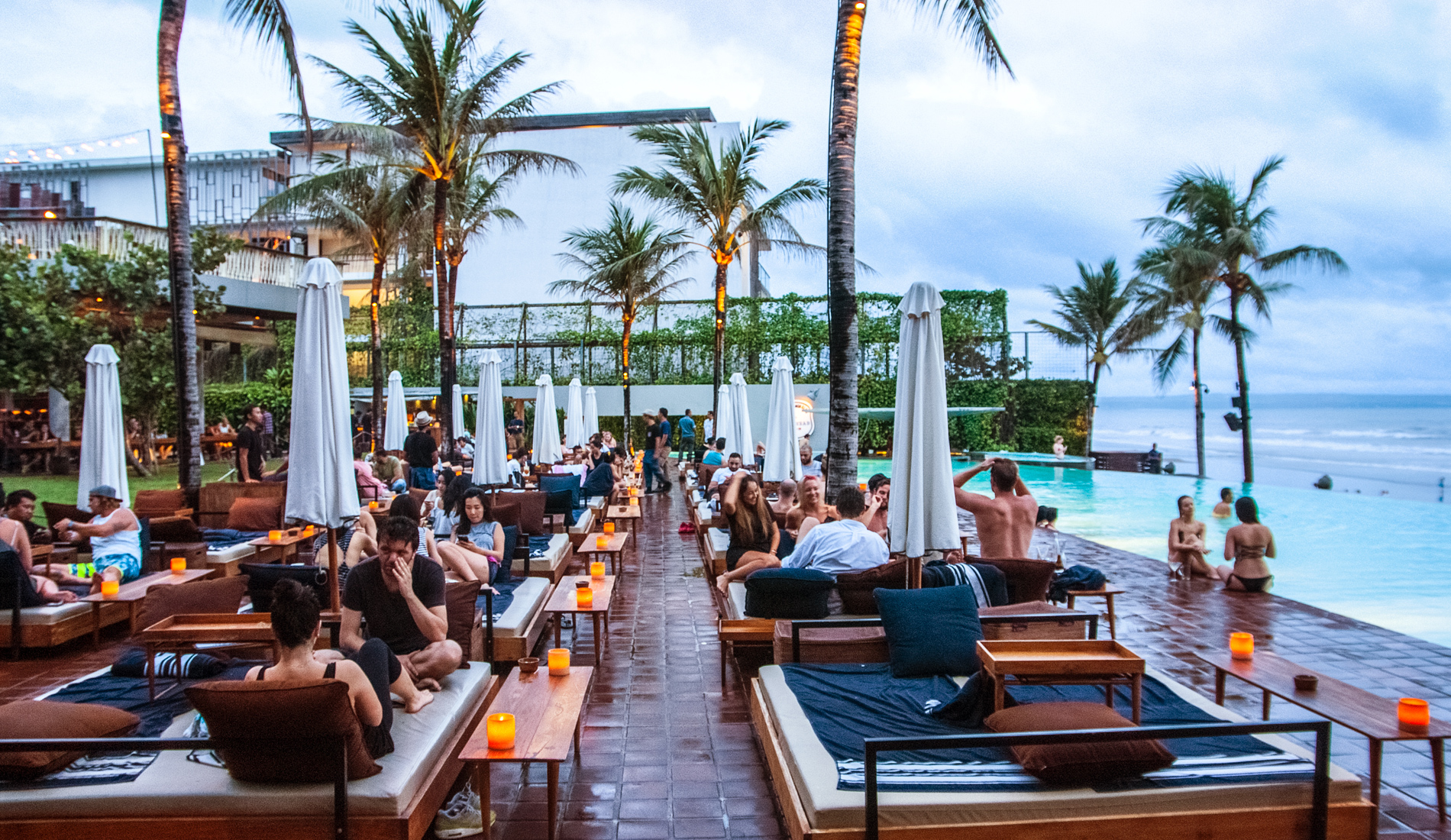 The Best Facilities And Food At Potato Head Beach Club
The windows used are eco-friendly used goods. It looks more unique and attractive with the colorful window decorations. Not only windows, the concept used by Potato Head Beach Club Seminyak is semi-open with tropical nuances and wood materials adorn many room spots. Do not forget the green area overgrown with coconut trees. Potato Head has 2 floors. The upstairs area is named Tapping Shoes which provides a menu of European dishes while the ground floor is called Lilin which serves Asian and seafood dishes. When the first tourist enters, the employee will be offered to choose whether to sit on the top floor or the ground floor. Tourists will also be provided with rules that must be obeyed while in Potato Head.
Tourists can find all kinds of food here. Starting from the International, local and Asian menu. With heavy or light dishes that can be adjusted to the tastes of tourists. For heavy meals, there are chicken wings, chicken prawns, sushi, tom yam, laksa noodles and many others. While snacks include nachos, prawn tacos, wagyu burgers, french fries and others.
The drink menu is not just alcoholic. There are also non-alcoholic variants such as juice, mojito, big bang, cola variants and others. The price is quite expensive, ranging from Rp. 60,000 to Rp. 300,000. But there's no need to worry, to save tourists, they can order a package menu which tourists can choose from. Of course the price is more friendly. Not just a club, Potato Head has complete facilities including a swimming pool, jacuzzi, souvenir shop, gallery and others. And if tourists want to sit by the swimming pool, they must pay a fee of IDR 500,000.
Location
Petitenger Street, Seminyak.