Peguyangan Waterfall
25/09/2021 00:20
---
When on vacation in Bali, tourists will not run out of fun places and exciting activities to do. Therefore, it is not surprising that many tourists want to return to Bali on vacation, both local tourists and foreign tourists. This island is very well known as Heaven on Earth because of the many pleasures that can be obtained when vacationing in Bali. It is not surprising that during the holiday season, the island of Bali will be visited by many tourists from abroad.
This island is rich in its natural beauty, unique culture, diverse history, and all the excitement there is. Of all of them, the charm of natural beauty is the most popular because it cannot be denied that the island of Bali has such a beautiful landscape. One of the attractions that shows its natural beauty perfectly is Peguyangan Waterfall.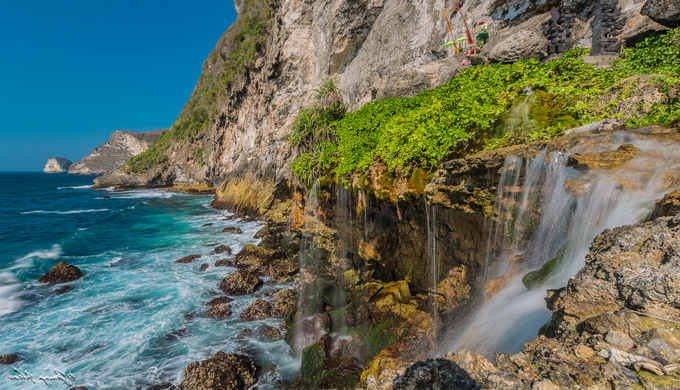 The Challenging Attractions in Peguyangan Waterfall
Tourists want to vacation in Bali with full of challenges? Tourists can visit Peguyangan Waterfall, Nusa Penida, Bali. However, Peguyangan Waterfall is only for tourists who have big balls. Travelers who have a phobia of heights, don't ever try it. Before going on vacation to Peguyangan Waterfall, you should be in good health and don't carry too heavy luggage. Obey the existing rules and always be alert and careful.
Peguyangan Waterfall Nusa Penida has been operating since 1995. At that time, this spring was operated by the Public Works Department of Nusa Penida which would be used to distribute clean water to people's homes. The springs around Peguyangan Waterfall are considered very important because they are a source of water for local residents.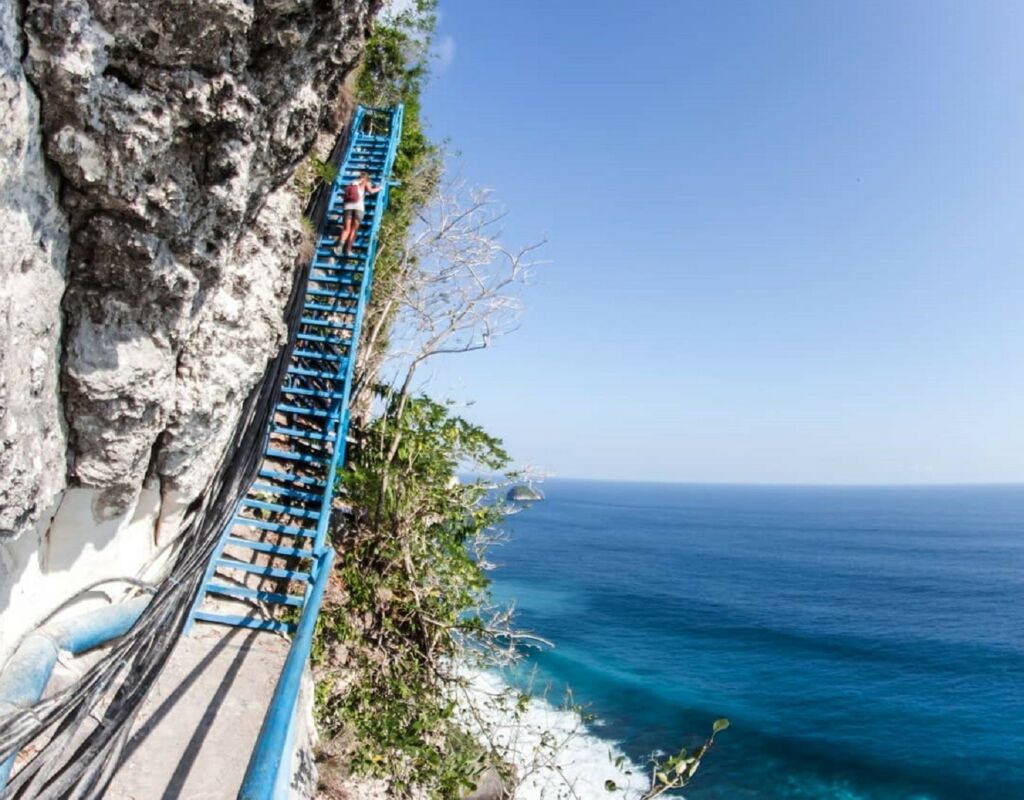 Peguyangan Waterfall Attraction
Peguyangan Waterfall Nusa Penida is a waterfall whose water plunges directly into the open sea. Above the waterfall there is an instagramable gate for tourists who like to take pictures. Not only that, the gate is also popular as a pre-wedding place. The beauty of the tourist photo background is more artistic with the view of the cliffs and greenery and of course the Tembeling Waterfall.
Around the waterfall, there are clear springs that are fresh and healthy. Besides being fresh, this spring is also considered sacred by local residents, however, tourists can drink or wash their face with the spring.
In addition to springs, there is a natural pool near the cliff and directly adjacent to the edge of the cliff and a view that can be enjoyed directly, namely the open sea. This natural pool can be used for swimming. Under the spring there is a temple belonging to the locals. This temple is often used for prayers and religious ceremonies.
Location And Access
To reach the location of Peguyangan Waterfall, tourists must cross from the island of Bali to Nusa Penida by speed boat. Speed ??boats can be rented at a price of IDR 100,000 per person, while tourists who come from Padang Bai Harbor and rent a speed boat will be charged IDR 115,000 per motorbike (for two people).
After reaching the shore, the struggle began. Tourists have to pass about 870 steps under the rock. Tourists must be careful going through the stairs because it is very steep and can also be slippery. Around the stairs, tourists will also see pipes that supply water for local residents.