Pasih Uug Beach
18/06/2021 22:28
---
In the holiday season there will be very many people who want to spend their vacation time in the best place. Especially those who like traveling must have been looking for tourist destinations that they want to visit from afar. The island of Bali is one of the favorite choices of many tourists, both local and foreign tourists.
The island of Bali has a beauty and uniqueness that has been recognized by the eyes of the world. Its stunning natural beauty can be seen at the same time with its unique buys in various popular tourist attractions in Bali. Starting from natural attractions, cultural attractions, and various other fun attractions, such as at Pasih Uug beach.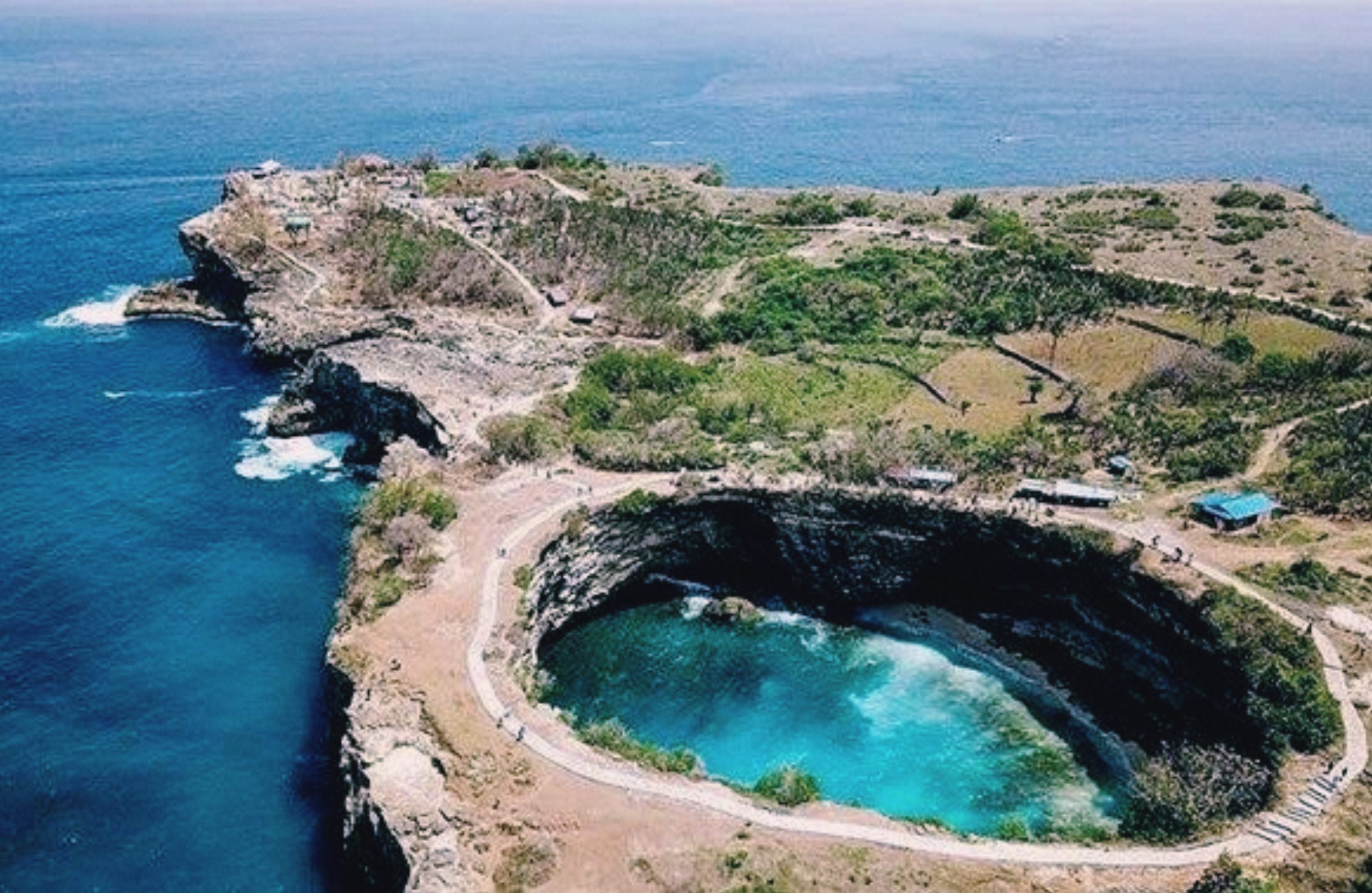 The Enchantment of the Beauty of Pasih Uug Pantai Beach
The beautiful charm of the Uug pasih beach is currently getting more and more popular and known by tourists. This natural recreation area is located on the island of Nusa Penida, Klungkung Regency, Bali province. Vacation to Bali with family, colleagues, friends or with a honeymoon partner, then also schedule a tourist visit to the island of Nusa Penida, on this island will provide many new holiday experiences. Indeed, the attraction of Bali is not only located on the island of the Gods Bali, but also a number of outer islands such as Nusa Penida, Nusa Lembongan, Ceningan in Klungkung district and Menjangan island in Buleleng, the main attraction of this island.
One of them is Nusa Penida, a number of recreational places and interesting tourist objects can be found here. This island has many natural beauty beaches with beautiful coral cliffs and unspoiled and unspoiled, as served by Pasih Uug beach or more popularly known as Broken Beach. Vacation to the island of Nusa Penida Klungkung, then Broken Beach is a mandatory tour agenda.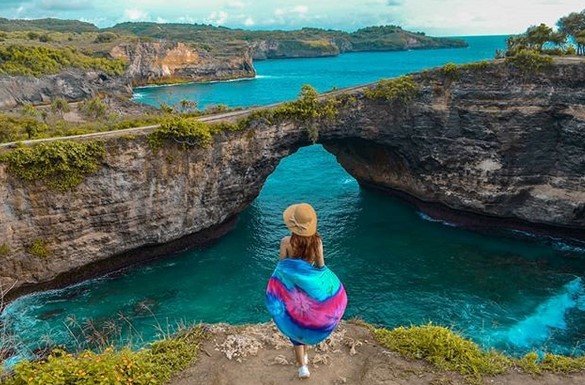 The Origin of Pasih Uug Pantai Beach
The natural beauty that is served at the Pasih Uug beach attraction or Broken Beach, is spectacular, beautiful and instagramable, so it is not surprising that this tourist destination on the island of Nusa Penida Klungkung has become a hit and popular tour destination today. The name Pasih Uug means broken beach or Broken Beach, some say that Patah beach will certainly have many names if translated into various languages.
Nowadays, it is easy to disseminate and access information, various natural recreation areas with beauty and hidden in the Nusa Penida Bali tourism area can be found easily, including the existence of the current Broken Beach tourist attraction. Pasih Uug or Broken Beach is currently always crowded with visitors and is a mandatory tour destination in Nusa Penida, especially access by vehicle or car can be directly to the location.
The beach that arose due to the destruction of the coral cliffs, causing water to enter from the tunnel, was called pasih Uug (damaged beach) and was popularized by foreign tourists as Broken Beach. The natural charm of Pasih Uug is so unique and has become one of the iconic natural beach recreation spots on the island of Nusa Penida.
Location
Banjar Sumpang, Bunga Mekar Village, Nusa Penida District, Klungkung Regency.a