Keramas Aero Park Restaurant Gianyar
25/07/2020 16:28
---
Not only serves a good menu, but the concept and atmosphere is also an important role for a restaurant. If you are on holiday in Bali, Keramas Aero Park in Gianyar is the answer. Keramas Aero Park Restaurant in Gianyar not only serves super delicious food, but the concept and atmosphere designed for guests are also out of the box. In this restaurant, the visitors can feel the atmosphere of enjoying delicious culinary inside a plane wreck. Isn't it unique?
When you arrive at the Keramas Aero Park restaurant in Gianyar the first thing you will see is a wreck of a Boeing 737-400 that was specifically purchased by the restaurant. This aircraft was imported from Juanda International Airport in East Java, Indonesia, with a fantastic price, which is IDR 3 billion.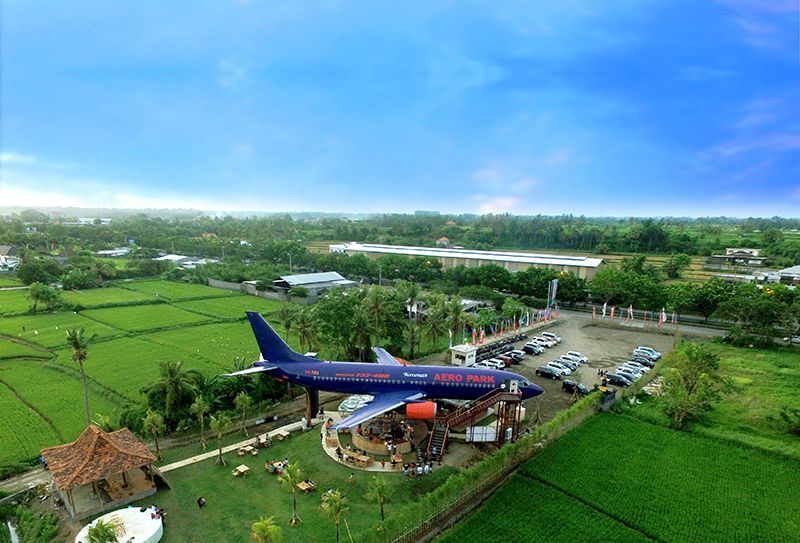 The existence of a large aircraft that certainly attracts the attention of many people. Given the new Keramas Aero Park restaurant was established in October 2016, this restaurant can be said to be one of the most unique and best-selling new restaurants that visitors must try when vacationing in Bali.
If you are interested in trying the culinary offered by Keramas Aero Park restaurant in Gianyar, you are advised to make reservations in advance to avoid the possibility of you not getting a seat, especially if you want to sit on the plane.
Why Keramas Aero Park Restaurant?
The existence of the plane is not the only attraction of this restaurant. At Keramas Aero Park Restaurant, guests can get a chance to take pictures because there are so many beautiful spots. In addition to the many spots, around Keramas Aero Park restaurants are rice fields and beaches. This cool and hot combination will be very new for you.
You must start asking questions about the price of the menu in this restaurant. Before heading to the price of the menu, you need to know that Keramas Aero Park Restaurant provides various types of food packages to choose from. There are two best-selling packages, which are boarding packages that you can get at a price of IDR 250,000 per two people, and another package for IDR 450,000 for four people.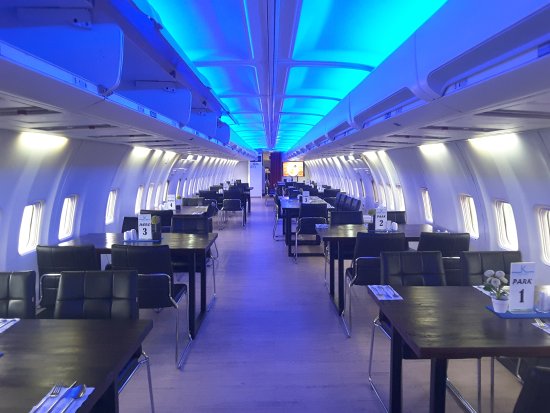 There is another thing you need to remember, which does not ever think that the seating position in the Keramas Aero Park aircraft wreck will have the same seating position as the aircraft owned by the airline. The Keramas Aero Park restaurant has completely revamped the interior so as to provide comfort for guests as well as the capacity of many guests who can eat on the plane that reaches up to 250 people. Seats in it are arranged like a place to sit in restaurants in general.


Location and Accessibility
Keramas Aero Park's restaurant is located at By Pass Prof. Ida Bagus Mantra Street KM28, Gianyar, Bali. This location is quite strategic in the connecting lane of Badung regency, Denpasar City and Gianyar. If you depart from tourist attractions in Kuta, you only need to spend about 30 minutes on the trip.