Panorama Point (Honeymoon Beach) Jimbaran
19/02/2021 22:49
---
Beach is one of the most visited tourist attraction in Bali Island. There are many beaches that have beauty and uniqueness side that you can visit and witness. Honeymoon Beach Jimbaran is a beach that presents beautiful and attractive views in Bali. This beach is empty of visitors thesedays especially in this pandemic. So, if you loved to enjoy in quietness, this beach is a perfect place as your relaxation spot.
Perhaps you rarely or even have never heard of this beach. Not many people know about Honeymoon Beach Jimbaran. However, the beauty that Honeymoon Beach has is no less slick than the famous beaches in Bali.
A Perfect and Strategic Location That Would Make You Easy to Get
Panorama Point or the beach that well known as Honeymoon Beach is one of the hidden beaches in South Bali, precisely Jimbaran. It is located in Tegal Wangi Street, Jimbaran. To get to this Beach, you only need to rent a bike, but when you get nearer, it will find an exrea struggle. Towards Honeymoon Beach about 500 meters before Tegalwangi Beach, after that you need to turn right there is a downhill road about 800 meters from the main road, then you will arrive at Honeymoon Beach.
The access to Honeymoon Beach is broken down a road in the coral hills. Along the way you will feel a lonely atmosphere like being in a forest. You also will not find road signs to this Honeymoon Beach. You also have to be careful during the rainy season, because the roads will be muddy and difficult.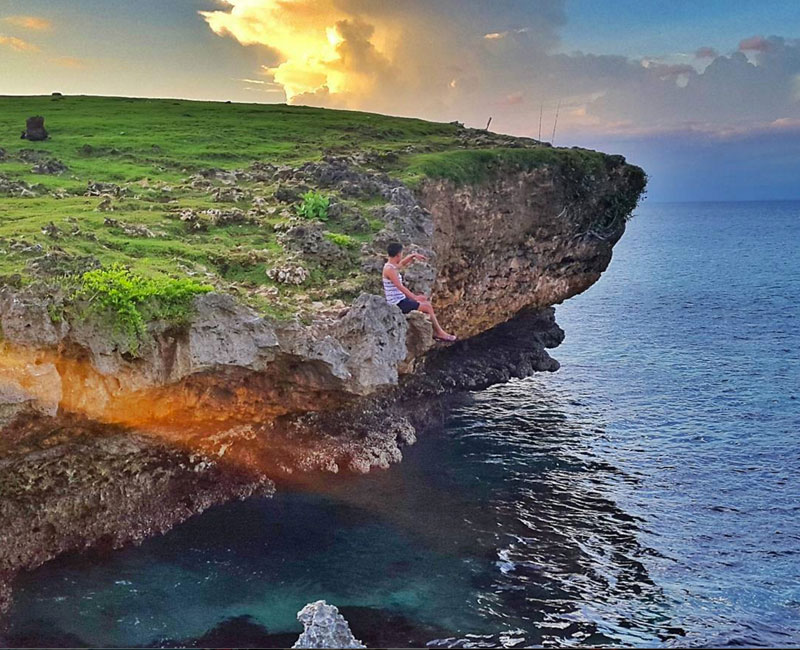 After you go through a difficult and tiring journey, when you arrive at this beach, all your tiredness will be paid off with a panoramic view of Honeymoon Beach which is so exotic. This beach is still virgin and unspoiled. The scenery is very beautiful and pleases every eye to see.
The Attraction of Honeymoon Beach Jimbaran
Just like other beaches in Bali, Honeymoon Beach has white sand and a stretch of blue sea with refreshing water. However, what makes this beach look different is that there are coral caves and natural lagoons. You can take shelter from sun exposure in these coral caves.
There are also green hills and also various forms of amazing rocks. Being on the hill you can see the beauty of the wider beach. Enjoy the fresh air and calm atmosphere.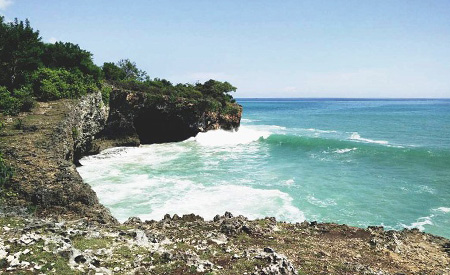 You can relax all the burdens of the mind. The most amazing thing about the scenery at Honeymoon Beach is when it is sunset. You can sit under the orange sky looking at the sunset. Honeymoon Beach Jimbaran is perfect for those of you who like a calm atmosphere. Or for those of you who have a partner, this one place can create a romantic atmosphere. Not only for couples, this place is right for anyone who is curious about the beauty of this Honeymoon Beach. You can invite your friends or family to have fun, play together to create unforgettable memories.
This Honeymoon Beach has a natural panorama that cannot be missed. So, don't forget to bring a camera or prepare your smartphone camera to capture every moment in Honeymoon Beach. Don't forget to keep the cleanliness and natural authenticity of this beach while you spend time at Honeymoon Beach. So that the beauty of Honeymoon Beach is maintained.