Palm Beach Hotel Bali
12/02/2021 23:12
---
Comes with beach frills, Palm Beach Hotel Bali truly presents lodging that is close to the beach. In particular, this hotel is indeed the right choice if you want to feel the holiday atmosphere at Kuta Beach. The distance between the hotel and Kuta Beach can be reached by walking for about 2 minutes.
This special location makes this hotel so attractive to tourists. Moreover, the hotel also provides assurance to guests to be able to stay comfortably. The services and facilities provided by the hotel are no less than hotels with cheaper rates and more stars.
Palm Beach Hotel Bali Facilities
As already mentioned, this hotel offers quite complete lodging facilities, exceeding its standards as a 3 star hotel. The hotel provides an outdoor swimming pool area which can be a means of recreation and fun for its guests. This swimming pool is also quite large, making it suitable for swimming with your little one.
Furthermore, the area inside the hotel also deliberately has a large green area. In some locations, you will find a garden with lush plants that is soothing to the eye. In fact, there are also room options that directly face the garden view.
The interior design of the room is also unique. Palm Beach Hotel Bali uses an architectural design that combines modern and traditional Balinese concepts. This can be seen in the presence of various Balinese carvings placed on several parts of the wall.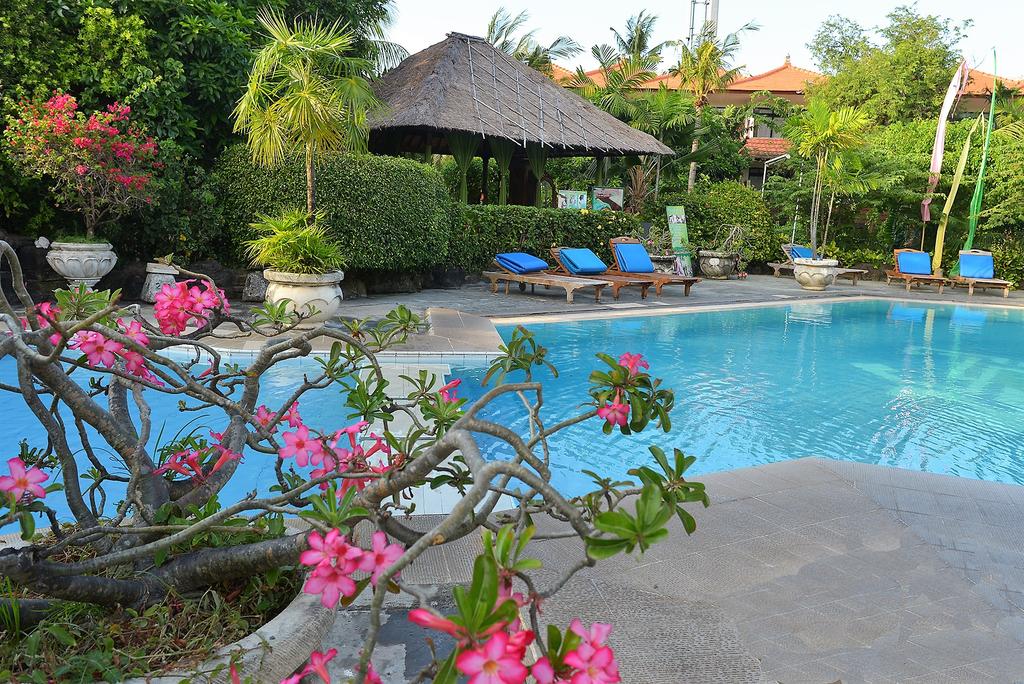 Furthermore, the hotel also has internet access via a WiFi network that can be used 24 hours a day. There is no additional fee that you need to pay to use that internet access. In addition, if you have business needs, the hotel provides a business center that can be used.
Furthermore, Palm Beach Hotel Bali provides Warsiki Coffee Shop as a means of eating and relaxing. In this place, you can find a variety of menus, ranging from traditional Balinese food, European food, and oriental food. In particular, seafood dishes are the mainstay of this restaurant.
Choice of Rooms and Rates for Staying at Palm Beach Hotel Bali
The room options provided by Palm Beach Hotel Bali are also quite diverse. You can choose to stay in a standard, superior, or deluxe room. All of these rooms guarantee a comfortable overnight service with quite complete in-room facilities. The hotel ensures that each room is equipped with an air conditioner. Furthermore, there is also a flat screen TV and soundproof room design.
The standard room which is the cheapest room comes with a size of up to 26 square meters. This room features views of the pool and features a balcony. Regarding the price, you can spend the night in this room by making a payment of IDR 300 thousand per night.
Meanwhile, the superior rooms have a slightly wider size, which is 28 square meters. The deluxe room comes with an even wider room design, reaching 30 square meters. These two types of rooms can be obtained by paying around IDR 400,000 per night.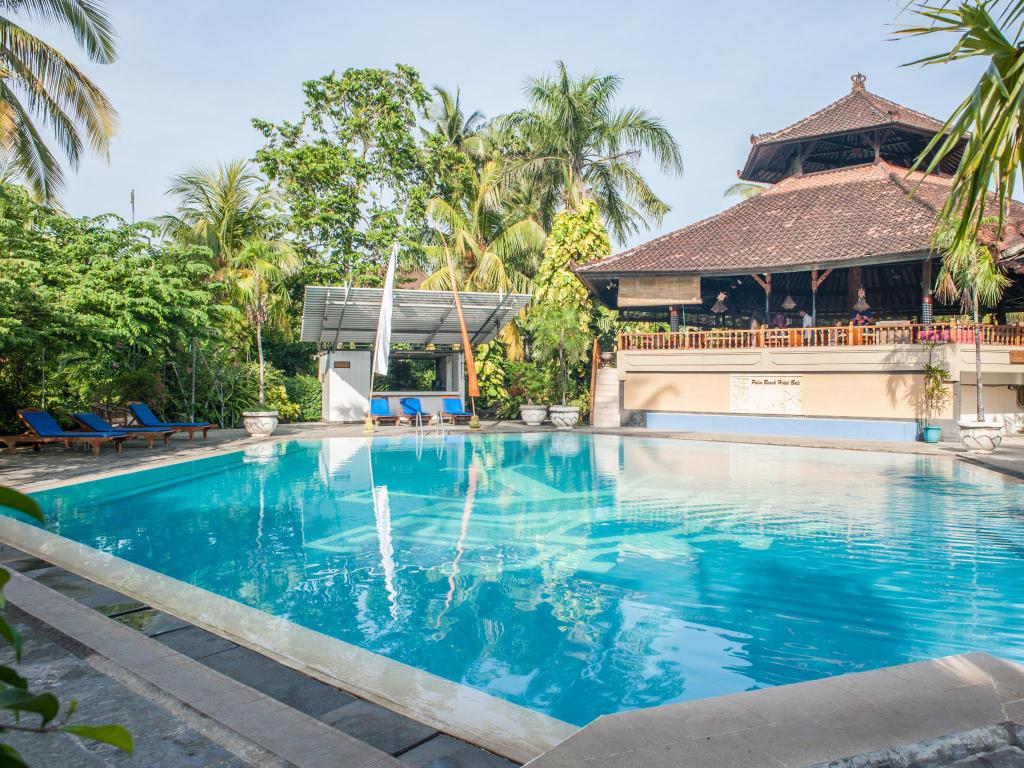 Location of Palm Beach Hotel Bali
This 3-star hotel is located at Jl. Jenggala, Kuta. As already mentioned, Kuta Beach is only a walk away from this hotel. In addition, there are also several other interesting tourist destinations that can be explored in just a few minutes from the hotel location.
If you are the type of person who likes shopping, the choices are Kuta Art Market, Kuta Square, or Discovery Mall. When the shopping center can be visited by a distance of about 1 km. In addition, there are other destinations such as Circus Waterpark, Hard Rock Cafe, Ku De Ta, Petitenget Temple, and others.