Padang Padang Beach
10/07/2021 21:48
---
Holidays are a moment that many people look forward to, especially vacation moments in Bali. Starting from local tourists to foreign tourists really admire the beauty and uniqueness of the island of Bali. Therefore, this island has become one of the popular tourist destinations which has always been the choice of many foreign tourists to visit.
On the island of Bali, it will be very easy to find interesting and popular tourist objects. Starting from natural attractions, cultural attractions, and various other entertainment places, all of them offer beautiful views, and a variety of exciting activities that can be done together with loved ones. Like when visiting Padang Padang Beach Bali.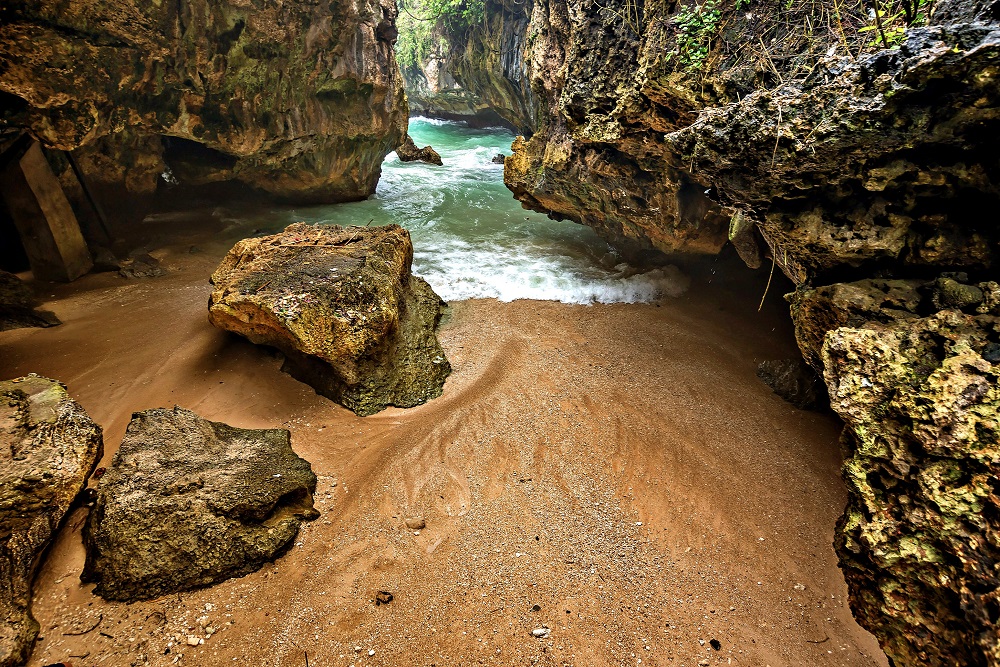 The Unique Facts About Padang Padang Beach
Padang Padang Beach Bali is one of the most famous surf spots in Bali, located on the northwest coast of the island of the Peninsula. Known locally as Labuan Sait Beach, this beach has an exotic setting and a 100-meter stretch of sand and is accessible via stairs with a unique hollow stone entrance. Padang Padang Beach Bali is located between Bingin and Uluwatu. This area is part of a beach line that is usually visited by surfers who want to conquer the waves. Padang Padang Beach is also a regular venue for international surfing events, such as the Rip Curl Cup Padang Padang.
Padang Padang Beach can be found after passing Dreamland Beach. Almost every day this beach is never empty of visitors, especially tourists from abroad. It feels like sunbathing on a foreign beach, because there are more foreign tourists than domestic tourists. The unique fact behind Padang Padang Beach is that it was once a shooting location for the Hollywood film Eat Pray Love (2010), starring Julia Roberts. Another Danish band, Michael Learns To Rock, also shot a video clip of the song "Someday" on this beach. There are several activities that you can do at Padang Padang Beach, the first is surfing. The high waves stimulate the surfers' adrenaline coupled with the exotic view of Padang Padang Beach to complete the adventure of wading through the waves on the Island of the Gods.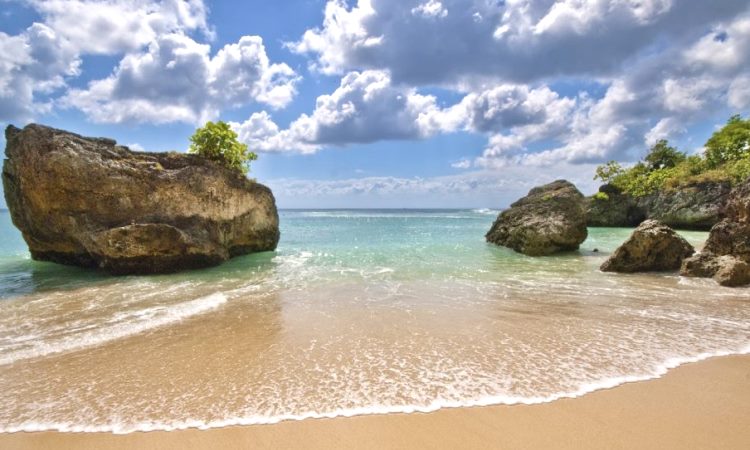 The Excitement of Vacationing at Padang Padang Beach
The next exciting thing you can do is enjoy the beautiful sunset from the Padang Padang beach. Sunset at Padang Padang Beach is no less beautiful than Tanah Lot or Nusa Penida. If you don't want to miss the sunset, you can come to Padang Padang Beach at around 17.00 WITA. This marine tourism object is also one of the favorite photo spots in Bali. Towards the afternoon, many tourists come to visit, some even choose Padang Padang Beach as their pre-wedding location. Do not miss the teenage children also spend a lot of time around the beach to take pictures or take selfies.
When visiting here, don't forget to also taste the dishes at several famous eating places around Padang Padang Beach. Find a variety of varied menus ranging from seafood, western food, Balinese specialties, and many more. The prices offered are very diverse, ranging from cheap to expensive, depending on which place you visit. Some places to eat nearby are Blue Heaven Bali, Dugong Restaurant, Bar & Lounge, Warung Lavanya, OM Burger, and The Mango Tree Cafe.
Padang Padang Beach Ticket Prices
Domestic Tourist – IDR 5,000
Foreign Tourist – IDR 10,000
Motorcycle Parking – IDR 2,000
Car Parking – IDR 5,000