Omah Apik Bali
06/07/2020 16:52
---
GETTING IN TOUCH WITH NATURE AT OMAH APIK HOUSE BALI
Bali does offer many things that can make tourists feel at home for so long. The beauty, the culture, arts, and customs, dining venues, also accommodations that provide lodging ranging from economy class to luxury five-star resorts. Speaking about the resort, if you happen to stay in Bali, you are recommended to choose Omah Apik. (or at least put Omah Apik in your consideration list.)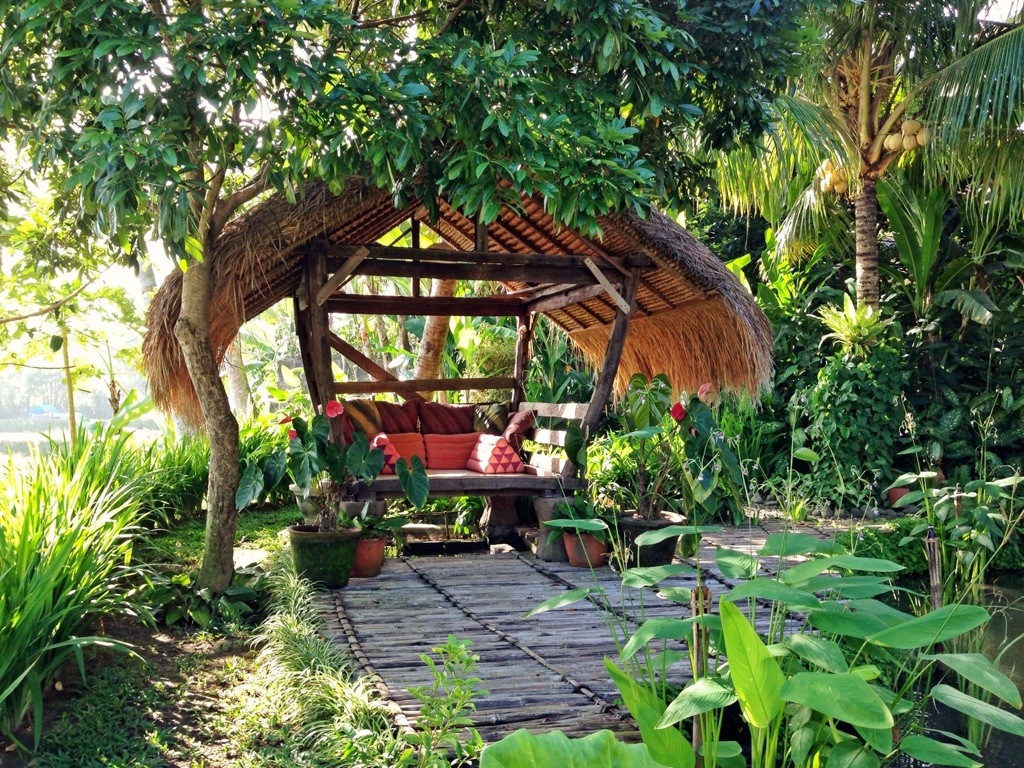 WHY OMAH APIK?
Forget for a moment about the beach and replace your vacation this time with the green and soothing nature. Welcome to Omah Apik! If you are wondering what the meaning of Omah Apik is, Omah has a meaning as a House in Javanese, whereas Apik has the meaning of Beautiful, Neat, and Kind Heart in Javanese, Sundanese, and Balinese.
Beautiful Surroundings
When you arrive at Omah Apik you will be amazed by the beauty of its nature. Besides being surrounded by beautiful and wide nature, there are also various kinds of trees such as coconut trees around Omah Apik, and also Omah Apik is surrounded by plants such as vegetables and beautiful flowers. They are all organically planted! The combination of Balinese, Javanese and Colonial architectural styles and tropical gardens is a characteristic and attractive offer from Omah Apik. The environment ensures that guests get a friendly environment so that guests can relax in Omah Apik perfectly.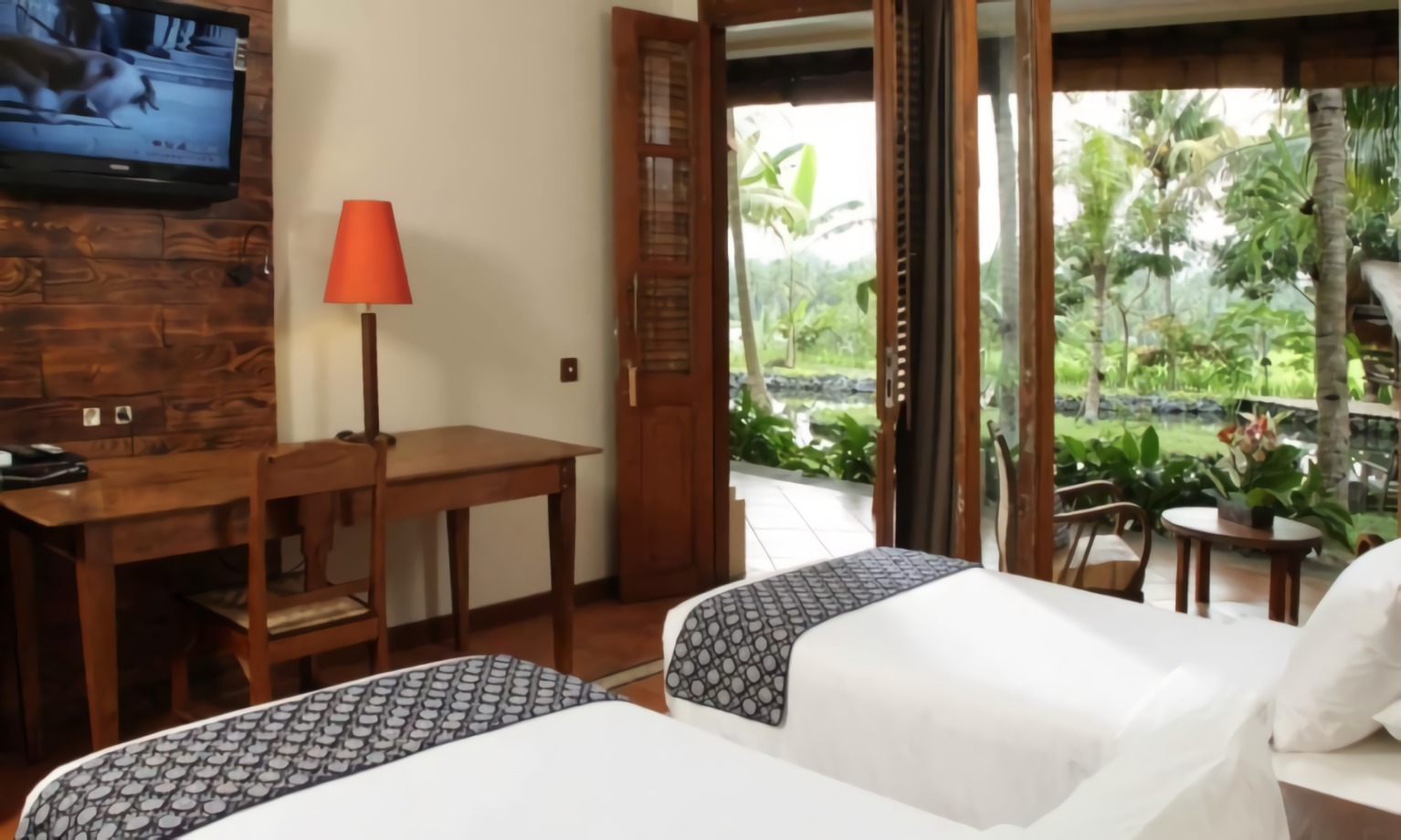 Cozy Rooms
Omah Apik provides eleven unique designed rooms with en-suite facilities for guests. What is en-suite? En-suite is used to describe a bathroom that is directly connected to a bedroom or a bedroom that is connected to a bathroom. In addition, other facilities provided by Omah Apik are enhanced with elegant and complete furniture that is environmentally friendly. The rooms are arranged on the first and second floors opposite the plantation.
Friendly Staff
Whatever you need you can immediately tell the staff of Omah Apik. The staff there will immediately be happy to help and are always ready to provide the best service to make your very memorable days at Omah Apik more perfect.
FACILITIES & SERVICES
How? Are you interested in staying at Omah Apik, Bali? not only room facilities and perfect staff service are offered to you. The following are various other things offered and provided by Omah Apik.
Free WIFI Access
Omah Apik provides WiFi throughout the area so that no matter where you are, you will never lose connection! While relaxing, enjoying the view and the tropical atmosphere you can capture some moments on your Instagram Story.
All Room is Air Conditioned
All rooms in Omah Apik have Air Conditioners. The environment and atmosphere offered is indeed tropical, but Omah Apik will not allow guests to overheat during their stay.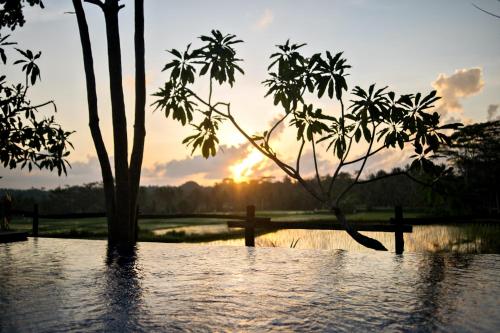 Infinity Pool
Tired of relaxing and enjoying the view, you can still swim. The pool provided by Omah Apik is very beautiful, facing the green rice fields that lie in front of you so that it gives a new sensation rather than just sitting around enjoying the view.
There are still so many things offered by Omah Apik, including, Home-Style Cooking Restaurant, Free 24/7 Self-Service Coffee & Tea Station, Green Policy, and Spacious Garden. Keep in mind that all rooms in Omah Apik is a non-smoking area.
LOCATION AND ACCESSIBILITY
Omah Apik is located off the main road in the neighborhood of Pejeng Village, just fifteen minutes East of Ubud Town, and amongst the rice fields in the foothills of Tampaksiring,