Old Man Canggu Bali
23/02/2022 05:14
---
Every tourist, both local and foreign tourists, is curious and wants to enjoy the beauty of Bali. The beauty and uniqueness that is able to make every tourist who has ever enjoyed it want to enjoy it again. Therefore, it is not surprising that the island of Bali is very well known as Heaven on Earth. Anyone who vacations in Bali will never regret it.
Every tourist who vacations in Bali will get pleasant and unforgettable holiday memories. So many exciting activities that can be done while in Bali. Like visiting various tourist attractions and places that are fun and popular. One of them is Old Man Canggu Bali.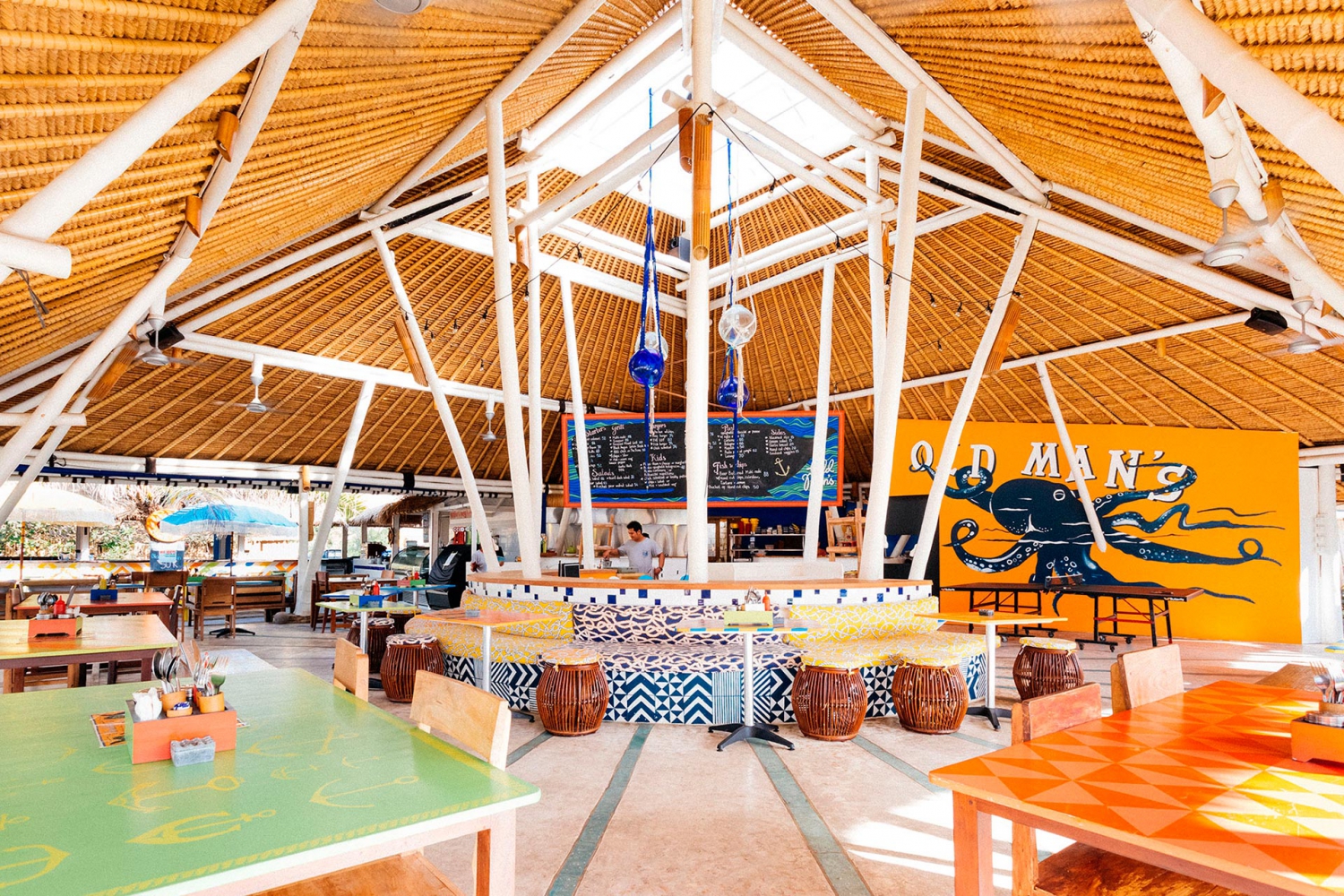 The Excitement of Being at Old Man Canggu Bali
If you are in Bali, tourists must visit this fun hangout place. Old Man's Bar Canggu is a gathering place with a garden and beach atmosphere so that it can add to the excitement of hanging out with friends.
Old Man's Bar is close to Batu Bolong beach in Canggu, so tourists can enjoy the panoramic view of the beach and the beach breeze while watching the surfers in action or if tourists have just surfed they can rest at Old Man's Bar while enjoying the dishes served. Old Man's Bar gives the impression of relaxation because the seats and tables there are designed to be comfortable and equipped with wide umbrellas to make tourists relax. Tourists can enjoy the warmth during the day, when going to the evening can see the sunset and the light of the orange sky.
Old Man's Bar is the perfect spot to watch the sunset. In addition to a beautiful sunset spot, the design of this bar is very attractive, with bright colors depicting the soul of a young person. And of course there are lots of instagramable photo spots that would be a shame if they weren't captured.
The Fun Activities At Old Man Canggu Bali
When the evening is relaxed, tourists will be accompanied by colorful lights to create a friendly party atmosphere, as well as musical performances performed by local bands that will spoil the ears and accompany relaxing.
Music show will start from 6 pm. In addition, on weekends, the excitement at the Old Man's bar will increase with the presence of a DJ who will act and shake up the tourists' night with the beat of the song he sings.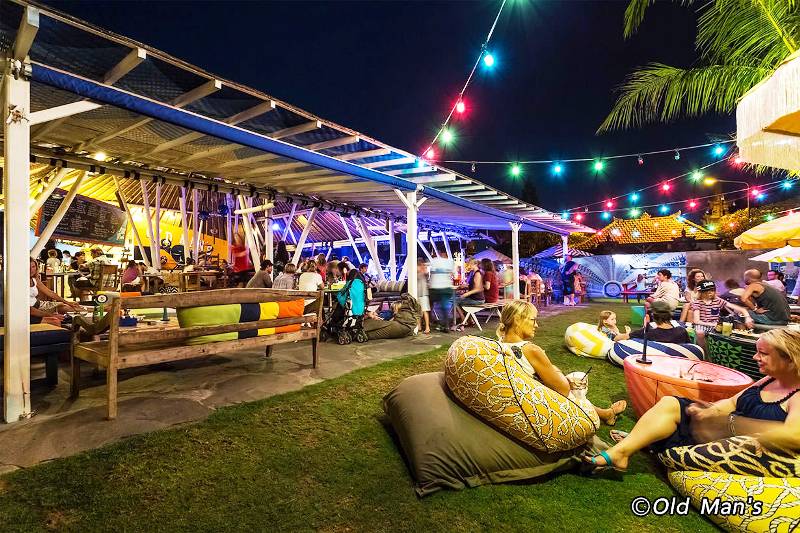 The Attractive Design And Best Food Serving At Old Man Canggu Bali
The food and drinks served by Old Man's Bar Canggu are simple, there serving burgers, fries, various kinds of pasta, salads, cold-beers, and various other dishes that will spoil the tongue. Tourists can enjoy a variety of dishes starting from Rp. 25,000. If tourists visit on Wednesdays, then tourists get the promo 'The Dirty Ol' Wednesday where tourists can enjoy various kinds of drinks at low prices. This promotion will run between 5 pm to 6 pm. That's why this place is so
Not only that the excitement provided by Old Man's Bar Canggu, for tourists who want to play table tennis, then Old Man's Bar provides table tennis so that tourists can play with friends. The design of the place is fun as well as artistic and interesting can also be used as a background to capture moments with friends. So what are you waiting for, tourists should visit and have fun at Old Man's Bar and create fun with the people they love.
Location
Batu Bolong Street, Canggu.