Mooi RIver Bali
26/12/2021 01:47
---
The latest photo hunting spots in Bali can be found by visiting various locations. One place to consider is The Mooi River Valley Bali. This place specifically offers contemporary photos with the background of Blangsinga Waterfall which is also often called Tegenungan Waterfall.
The Mooi River Valley offers a very comfortable place to relax during your vacation to Bali. Here, there are various amusement rides that can be used, from outdoor swimming pools to swings. Rows of delicious menus can also be found to accompany tourists' tranquility while relaxing in the Mooi River Valley.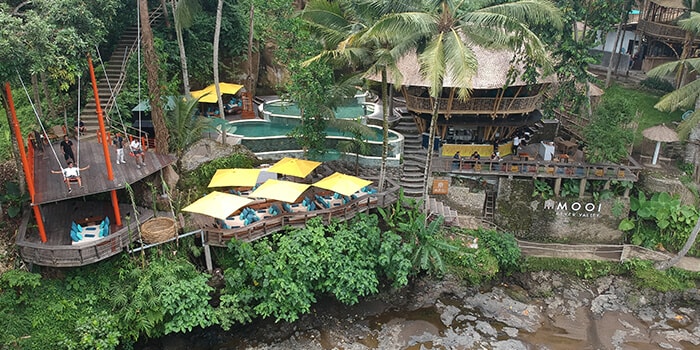 The Interesting Things About Mooi River Valley Bali
The main attraction that can be found at The Mooi River Valley is the swing ride. This swing is a modern swing that is installed so that visitors can see the view of the valley on the river to Blangsinga Waterfall. Although it looks scary, this swing in the Mooi River Valley is quite safe. Tourists don't have to worry about swing safety standards here. Moreover, in every activity carried out by visitors, there are experts who always accompany them.
When tourists take advantage of the swings in the Mooi River Valley, tourists can enjoy the fun. When using this swing, tourists will be taken as if they were flying over the valley. The experience of riding this swing can also be an interesting moment that can be captured in camera shots. In addition to finding facilities in the form of swings, The Mooi River Valley also provides other facilities such as swimming pools. This swimming pool is deliberately designed in an outdoor form which can provide more comfort. Besides being able to swim, tourists can also enjoy the view of the waterfall from a distance.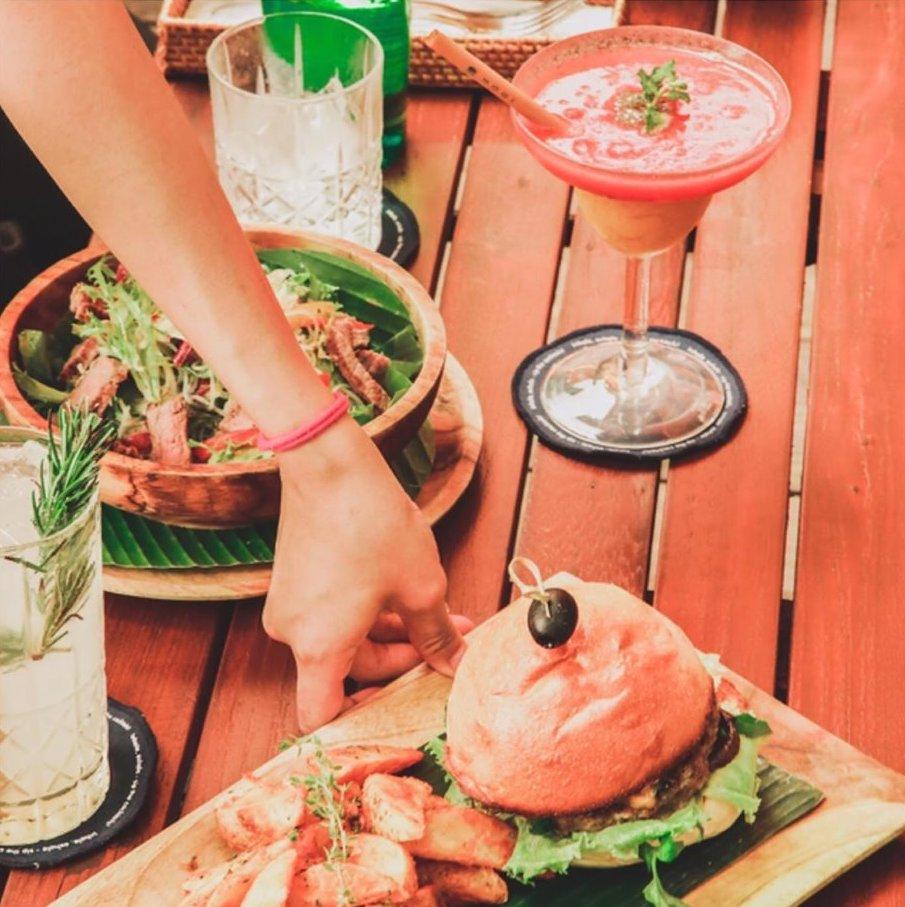 The Best Menu Choices at The Mooi River Valley Ubud
To accompany a relaxing time, tourists can choose to order food or drinks. Tourists can enjoy various types of drinks, ranging from traditional drinks, cocktails, coffee, beer, or mocktails. Drink prices can be found varied, ranging from IDR 45,000 to IDR 90,000.
There are also many variations of food that can be eaten, both traditional food and western cuisine. Tourists can find pork-based dishes such as egg and bacon tart, vegetarian pizza, salad with beef, meatball, salmon burger, nachos, or crispy duck. Food prices are pegged at a price tag of less than IDR 200,000.
Mooi River Valley Location
You can find The Mooi in Saba Village, Blahbatuh, Gianyar, precisely on Jalan Raya Blangsinga. To reach this place, tourists need to drive approximately 2 hours from downtown Denpasar. Besides being able to get cool Instagram photos, the food is delicious too!
The location of this tourist spot is also close to several popular destinations in Bali. Tourists can not only find the existence of Blangsinga Waterfall. Tourists will also find the Krisna Bali Souvenir Center not far from the Mooi River Valley.