Mekalongan Waterfall
10/10/2021 21:22
---
The island of Bali has a beauty that is greatly admired by many tourists, ranging from local tourists to foreign tourists. This island is very popular and is even known as the paradise of the world because there is so much fun that can be enjoyed while on vacation in Bali. Especially its unparalleled natural beauty makes many tourists yearn to be able to continue to visit Bali and spend their precious vacation time.
When on vacation in Bali, tourists will not feel bored. There are many choices of tourist attractions that can be visited, ranging from natural attractions, cultural attractions, culinary attractions and many other exciting places that must be visited. One of them is the Mekalongan Waterfall which is one of the most admired natural attractions.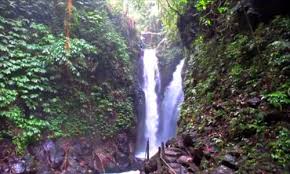 Mekalongan Waterfall Popularity
The Island of the Gods Bali is indeed famous for its spectacular natural beaches, however, if you are getting bored with the nature of the beach, then the natural tourist attraction of waterfalls will be the ideal choice, and the area that presents a lot of natural beauty of waterfalls is the North Bali area or Buleleng Regency. . This area is not only popular with dolphin attractions in the Lovina beach, then the next step is to explore natural waterfall attractions and one of them is Mekalongan or Mekalangan waterfalls in Gitgit Village.
If you hear Gitgit, you may be familiar with the existence of waterfalls in this area, but make no mistake in this area there are at least 5 waterfalls, so which one do you want to visit? If you schedule a tour in Bali and plan to enjoy the natural beauty of waterfalls in this North Bali tourism area, then make sure which waterfall you want to visit. Among them are Mekalongan or Mekalangan waterfalls, Campuhan (Twin Waterfall), Multi-Tier, Colek Pamor and Gitgit waterfalls which are indeed the most popular and most crowded compared to others in this area.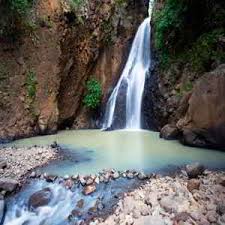 Holiday Atmosphere at Mekalongan Waterfall
Holidays on the island of the Gods Bali, already saturated with the South Bali tourism area with its natural beach recreation areas, now is the time for you to move to a cool green mountain area complete with views of the waterfalls that are served in this North Bali area. The natural atmosphere is calm and peaceful, making you feel at home for long, especially for those who like adventure nature recreation, the Mekalongan or Mekalangan waterfalls will be the next ideal tour destination.
Mekalongan waterfall or Mekalangan is a hidden location with a height of 40 meters, this waterfall will look so spectacular, located away from the crowds, free from pollution with refreshing mountain air. If you have ever been to Campuhan waterfall (Twin Waterfall) in Gitgit village, then Mekalongan or Mekalangan waterfall is hidden with a height of 40 meters just below it. From Campuhan waterfall it takes about 5 minutes to walk, so if you do adventure or trekking tours in this area, you can enjoy two waterfalls at once in one trip.
Location
Gitgit Village is located in Sukasada District, Buleleng Regency