Mekalongan Waterfall
30/08/2021 18:05
---
Vacationing in Bali will never be bored because this island has many beautiful things to enjoy. Especially the natural beauty that is very charming and the uniqueness of the culture that is very well preserved.
When on vacation in Bali, it will be a very beautiful memory when visiting various tourist objects in Bali. Starting from natural attractions, cultural attractions, and various other interesting entertainment places. One of them when visiting Mekalongan Waterfall.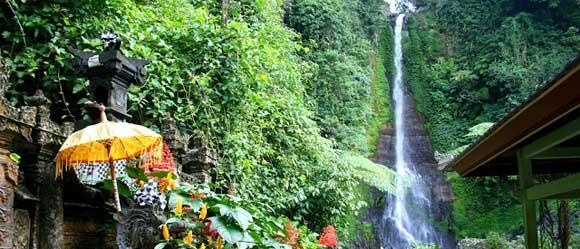 Mekalongan Waterfall Popularity
The Island of the Gods Bali is indeed popular for its spectacular natural beaches, however, if tourists are getting bored with the nature of the beach, then a natural waterfall attraction will be the ideal choice, and an area that presents a lot of natural beauty of waterfalls is the North Bali area or Buleleng Regency. In addition to being popular with dolphin attractions in the Lovina beach, the next step is to explore natural waterfalls and one of them is Mekalongan or Mekalangan waterfalls in Gitgit Village.
If tourists hear Gitgit, they may be familiar with the existence of waterfalls in this area, but make no mistake in this area there are at least 5 waterfalls, which tourists want to visit, if tourists schedule a tour in Bali and plan to enjoy the beauty of natural water tourism If you want to jump in this North Bali tourism area, then make sure tourists want to visit which waterfall, because among them there are Mekalongan or Mekalangan waterfalls, Campuhan (Twin Waterfall), Multi-Tier (Multi Tier), Colek Pamor and Gitgit waterfalls which are indeed the most popular and most crowded compared to others in the area.
Thus, tourists do not need to be confused anymore, if you go to Gitgit which waterfall to visit. On this page we review about the existence of Mekalongan or Mekalangan Waterfalls, when compared to others in Gitgit village, Mekalongan Waterfall is still not very popular, there are not many tours scheduled to this place, so it is still empty of visitors, and of course a place like this will be a destination a special vacation for those who yearn for tranquility and peace in unspoiled and beautiful nature.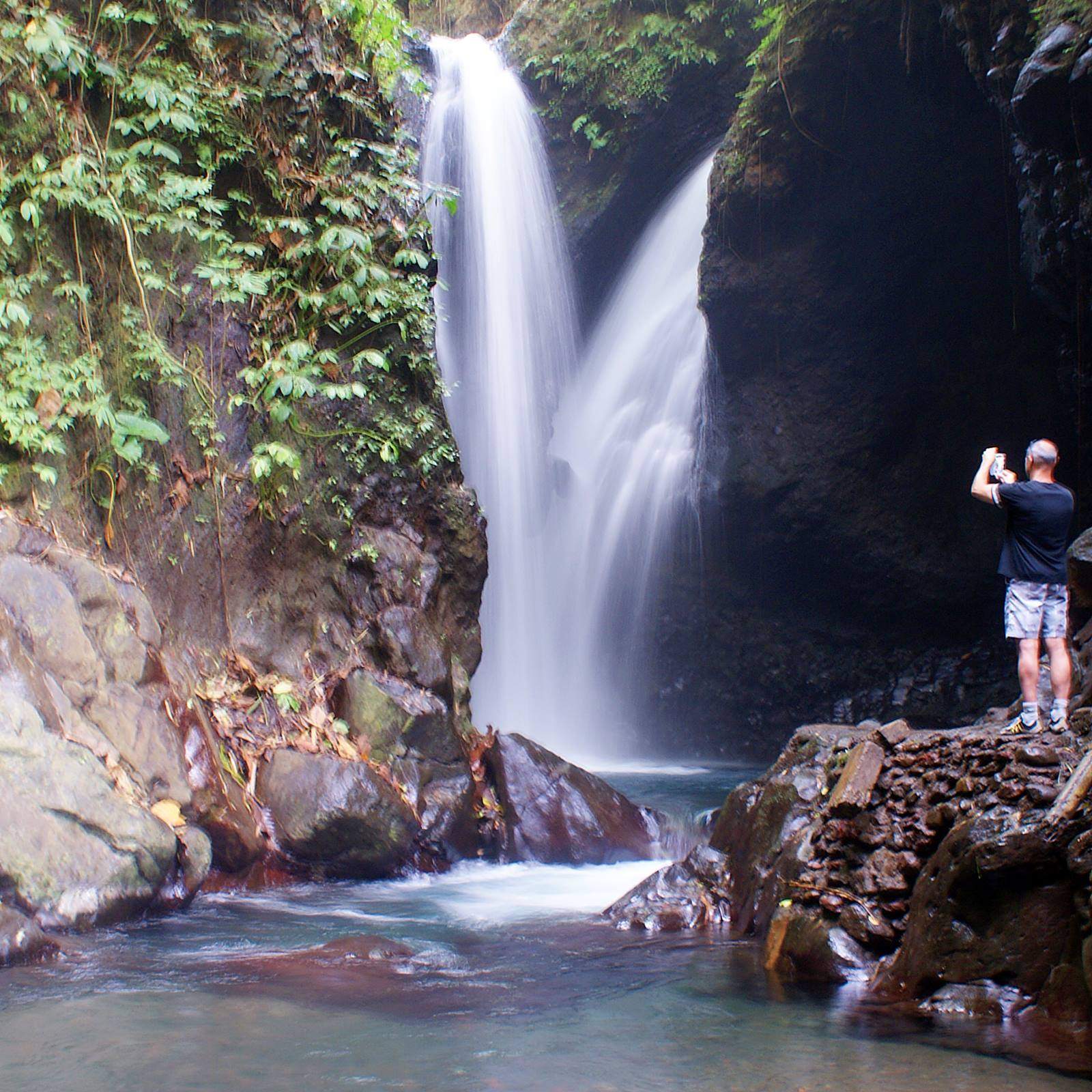 The Enchantment of the Natural Beauty of Mekalongan Waterfall
Mekalongan waterfall or Mekalangan is a hidden location with a height of 40 meters, this waterfall will look so spectacular, located away from the crowds, free from pollution with refreshing mountain air. If tourists have been to the Campuhan waterfall (Twin Waterfall) in the village of Gitgit, the Mekalongan or Mekalangan waterfalls are hidden in a hidden location with a height of 40 meters just below it, from Campuhan waterfall it takes about 5 minutes on foot, so if tourists go on adventures or tours trekking in this area, you can enjoy two waterfalls at once in one trip.
The exoticism of the Mekalongan or Mekalangan waterfalls is not yet very popular, so it is still empty of visitors, the calm and peaceful nature nuances bring the tourists' brains to relax, eliminating the feeling of boredom from routine. If you like trekking tours or wild adventures, this tourist attraction in North Bali can provide a more and different experience when on vacation with friends or even with a honeymoon couple.