Maxone Ubud Hotel Bali
07/09/2020 00:08
---
Maxone Ubud Hotel is one of the places to stay that is quite popular and is famous for its best and maximum service to guests. At this hotel, tourists can feel a different holiday atmosphere in Ubud. Not only do you feel traditional nuances, but also have a different and unique experience while in the hotel.
Outside the building, there is a towering building decorated with glass and wood carvings with a classic concept and a lush front yard typical of Ubud. The unique side of this hotel is that the monkey character becomes the mascot of Maxone Ubud Hotel. Almost the entire building and furnishings have natural nuances such as stone, wood, and leaves. In the lobby area, there is one side that is unique, namely a colorful sofa plus a mural painting wall decoration plus a maxone mascot, namely a monkey.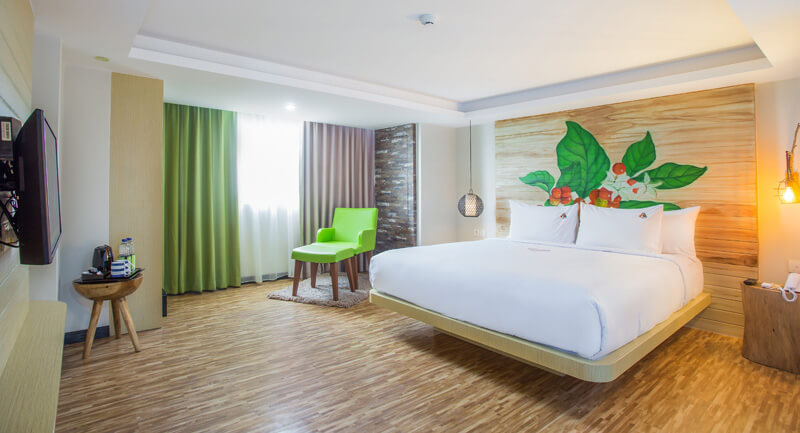 Maxone Ubud Hotel Facilities
Throughout the corridor leading to the rooms on each wall, there are paintings of monkeys doing activities such as eating bananas, holding gas cylinders, and so on. Each room is equipped with AC, TV, sofa, socket, clothes hanger, and WiFi. Each room also has a bed whose front is decorated with wooden ornaments and different wall decorations. For only IDR 500,000 per night, you can stay at the Maxone Hotel.
In some corners of the room, there are sofas with different designs and colors to just relax while reading. Next to it, there are also constructive quotes for those who read it. There is a rooftop swimming pool that offers beautiful views of the sunset or sunrise. The swimming pool is elongated and divided into two parts, where one part is a pool for children. On the side, there is a chair or a lazy bed for those of you who want to sunbathe or hang out.
Another interesting aspect of this hotel is that every Friday Maxone Ubud Hotel has a food truck program in front of the hotel yard. The food provided is on the menu and for those of you who want to enjoy a snack and hang out while looking at the view of the road passing by, you can enjoy the seats provided. The menus served include pizza, burgers, juices, and so on.
The hotel restaurant is located right beside the swimming pool. The menu provided is served in a buffet form and consists of coffee, tea, juice, fruit, fried rice noodles, fried chicken, omelet, tofu and tempeh, and so on. The facilities provided by Maxone Ubud Hotel is really taken care of. Guest comfort is a top priority and will always improve its service. No wonder if you stay at Maxone Hotel you will get a new and unique experience.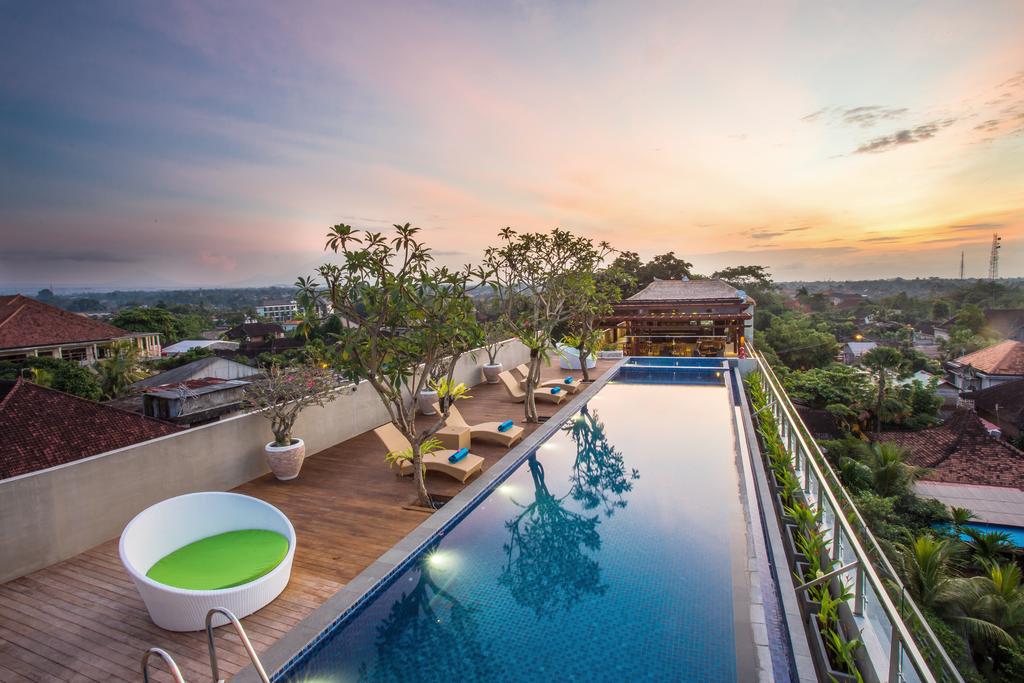 Location and Accessibility
Addressed at Jalan Raya Pengosekan Ubud No. 108, Ubud. From I Gusti Ngurah Rai Airport it is about 27 km or 1-hour drive. Located in Ubud, close to the iconic tourist attraction, namely The Forest Monkey, which is only 700 meters away. Meanwhile, Ubud Market is only about 6 minutes driving away. The convenience also makes this hotel have its own value for tourists. Staying at Maxone Ubud Hotel, tourists don't need to walk far to reach various popular tourist destinations in the Ubud area.