Marine Safari Park
07/09/2021 22:14
---
Vacation is a moment that is eagerly awaited by many tourists. Especially tourists who like traveling will definitely look for the best tourist destinations to visit. The island of Bali is the best tourist destination that is often chosen by tourists to visit during the holidays. This island is already known as the Heaven on Earth because there is so much beauty and uniqueness that can be enjoyed. Vacationing in Bali will provide the best holiday experience.
In Bali, it will be easy to find many interesting and popular tourist objects that must be visited. Starting from natural attractions, cultural attractions, and various other fun places that reveal the various beauty that Bali has. One of them is the Marine Safari Park which displays a variety of animals in Bali.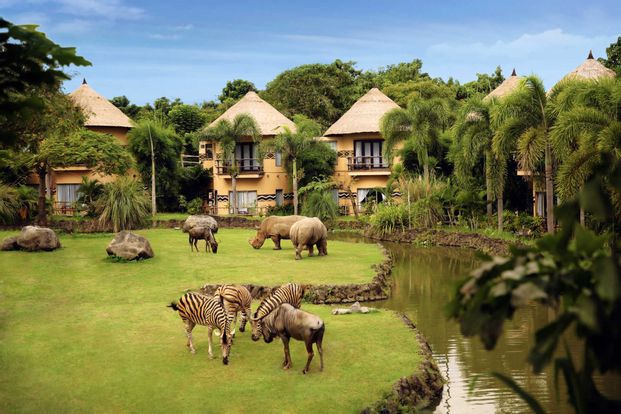 The Atmosphere of Being in a Marine Safari Park
Bali Safari Park is the best family tourist spot in Gianyar, Bali. Here, tourists can see rare and wild animals from several countries in the world, such as Indonesia, India and Africa. There are more than 60 species with 400 endangered species found in the Bali safari park. Marine Safari Park is open to foreign and domestic tourists.
Bali Safari Park, which is also often referred to as Taman Safari III Bali, stores various types of rare animals. This place is a safari park which is managed directly by Taman Safari Indonesia. Armed with more than 20 years of experience, of course there is no need to worry about the condition of the animals because they treat the animals very well.
Has 3 areas according to the original habitat of these animals. Namely the tropical forest area of ??Indonesia, the African region, and the Indian region. The facilities and programs provided are also very attractive, making them suitable as a family vacation attraction. An explanation of the facilities, location, opening hours, and Bali safari ticket prices can be read in full below.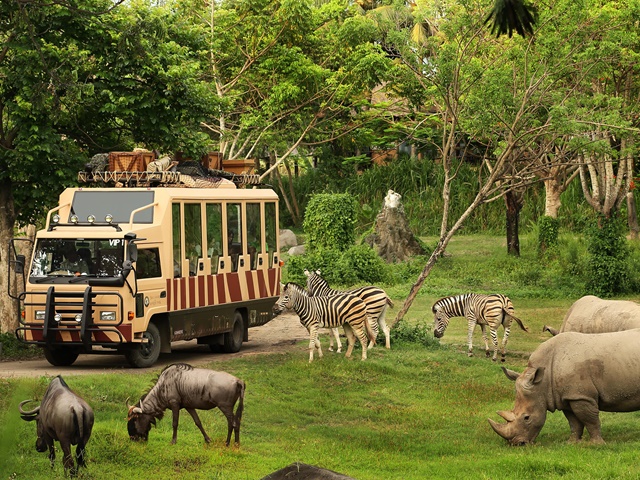 The Best Facilities Marine Safari Park
Visiting Bali Safari, tourists can choose the facilities and programs that have been provided. There are 6 main programs available at Taman Safari Marine. Each package has a different price, so tourists can choose it according to their wishes and budget. The facilities and programs available at Bali Safari and Marine Park are as follows.
1. The Jungle Hopper
The Bali Safari program that is most popular with visitors is The Jungle Hopper. Tourists will be invited to go on an adventure to watch up close the life of wild animals that can stimulate adrenaline.
2. Night Safari Package
Adventure with wildlife at night can be obtained with the Night Safari program. This program is specifically for domestic and KITAS tourists who are required to make a reservation at least a day before arrival.
3. Breakfast With The Lion
Enjoying breakfast in the morning with the lions tourists will feel when choosing this program. However, this program only applies to tourists staying at the Mara River Lodge resort. Reservation is required 1 day before arrival.
4. 4 x 4 Safari
The 4 x 4 Safari package allows tourists and families to have private adventures with wildlife. By riding a 4 x 4 car, tourists can interact closely with native wildlife and even feed the wildlife directly.
Open Hours
Every day at 09.00 WITA to 16.30 WITA.
Location
Jl. Professor Jl. Prof. Dr. Ida Bagus Mantra No.km 19.8, Serongga, Kec. Gianyar, Gianyar Regency.