Mara River Lodge
12/07/2020 00:45
---
Stay Luxurious With Wild Animals at Mara River Lodge
Staying at Mara River Safari Lodge Bali invites guests to stay in nature accompanied by wild animals like you live in the vast wilderness of Africa. Not only offering a place to stay, but Mara River Lodge Bali also provides a restaurant with luxurious dishes for guests. The restaurant, named Tsavo Lion restaurant provides a direct view of liars. Lions and other wild animals can see when you eat, and so can you. Very challenging, right?

Calm down, no need to worry. The place where you eat your meals and the place of the wild animals is designed quite safely. They will not only pounce on you because they feel hungry or tempted by the food you eat. Your place has been approved with a wide and flat glass window, this glass window is safe. The menu served at the Tsavo Lion restaurant includes a menu of local and international African specialties.
Facilities
There are several room options provided by Mara River Safari Lodge Bali. Each room offers a different atmosphere for guests, start from the Swala Deluxe Room on the ground floor with views that directly lead and face the animals that roam free or the Tandala Suite (Tree House Suite) located on the second floor with balconies designed and built facing the wild where the animals are.
Alternatively, there is the Twiga Suite located on the second floor adjacent to the Tandala Suite. The balconies in the Twiga Suite rooms are designed and built facing directly into the wild and Kaifuru Family Room overlooking the swimming pool. Stay rates are certainly adjusted to the unique atmosphere provided, ranging between 3 million - 5 million per room per night.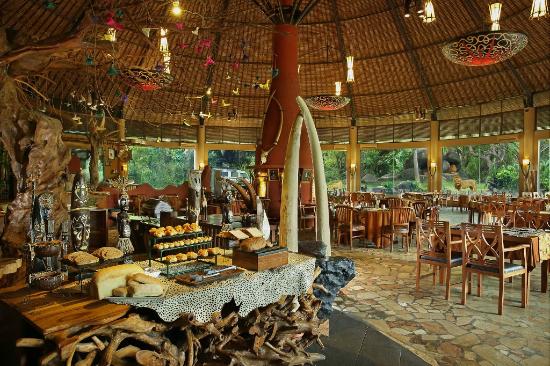 Not only Tsavo Lion Restaurant, Mara River Lodge also provides other facilities to complement your vacation days and needs such as Return Airport Transfers, Doctor on Call, Kiboko Pool & Café, Nkuciro BBQ grill, Laundry Service, Wheel Chair, and 24 hours room service. Isn't it interesting?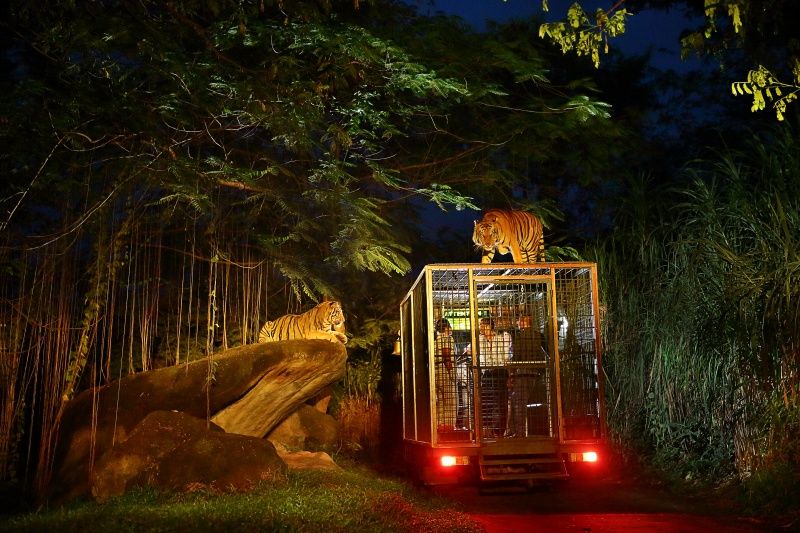 What to Do in Mara River Lodge?
Mara River Lodge Bali is located in Bali Safari and Marine Park area, meaning you can access Bali Safari, enjoy holidays with wild animals there more easily. Mara River Lodge and Bali Safari Park together offer a new tour for you, helping you enter into the life of the wild and living with these wild animals.
When you are around Bali Safari and Marine Park location, you and your children can occasionally feed the wild animals. Your vacation will be more exciting and complete if you don't miss Safari Night. Safari Night or Bali Safari Night is a tourist activity held at Bali Safari in the midnight such as Safari Walk, Night Safari Journey Trip, and Fire Dance Show.
Location & Accessibility
Mara River Safari Lodge Bali is located on Bypass Street of Prof. Dr. Ida Bagus Mantra, Gianyar, Bali. This African-themed nature lodging offers a complete range of facilities to support guests' comfort along with special services. Vacation locations near this area are Tegallalang Rice Terrace, Bali Zoo, and Kemenuh Butterfly Park.