Lovina Beach
11/06/2020 17:50
---
WITNESSING DOLPHINS' ATTRACTION IN THE MIDDLE OF THE LOVINA SEA AT SUNRISE
Many people, especially travelers, know what and where Bali is. In case you haven't heard about Bali, Bali is one of the thousands of islands in Indonesia which is also one of the most favorite tourist destinations in the world. Bali is known for its extraordinary nature and culture, one of the nature that attracts many tourists is its beaches.
The most well-known and frequently visited beaches are Kuta Beach, Pandawa Beach, Sanur Beach, and others. If you have often been to Bali, maybe those beaches are boring for you. But have you ever been to Lovina Beach?
If you have never been to Lovina Beach, you should go there now! Lovina Beach has a new thing that will certainly give you new impression, which is watching wild dolphins in the middle of the sea. In addition, Lovina Beach is still very quiet! Have you ever felt like you were at your own beach? Go to Lovina Beach to get that impression! your new kingdom will also be decorated by the beautiful sunrise.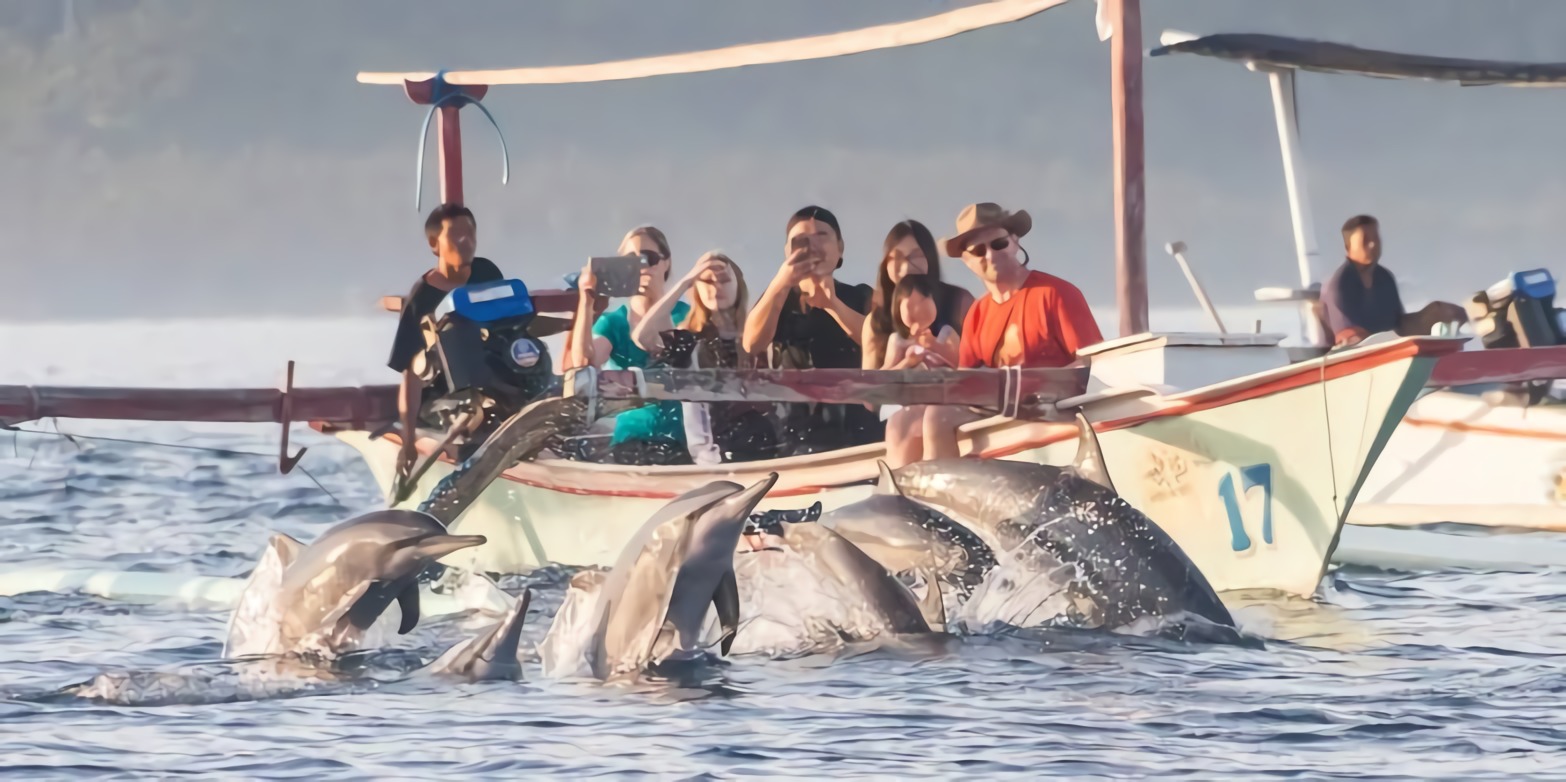 THE ATTRACTIVENESS OF LOVINA BEACH
Lovina Beach has black sand and its location is still very natural. When you arrive, you will see many fishing boats lining the beach. But the main attraction of Lovina beach is not the beach, but the activity of seeing dolphins in the middle of the sea accompanied by the beautiful sunrise.
Lovina is famous for its dolphin shows, on this beach there are hundreds of dolphins. To be able to see dolphins in action, you have to go to the sea before the sun rises. Dolphins will appear in the middle of the sea between 6 and 8 o'clock in the morning. No need to worry, the waters of Lovina are relatively calm, so it can be passed comfortably using a fishing boat.
You can find dolphins about 1 km from the beach. There are dolphins jumping to the surface, and some are just swimming. Very interesting and will certainly give you a new sensation! because the dolphins on this beach are not in captivity. They live freely in nature.
Visitors are able to rent a traditional fishing boat that is provided for visitors to see dolphins in the middle of the sea. While heading to the middle of the sea to watch the dolphin, you can also watch the beautiful sunrise. The duration of activities to see dolphins in Lovina is about 2 hours. Besides watching the dolphin, the visitors are allowed to do diving activities in Lovina Beach.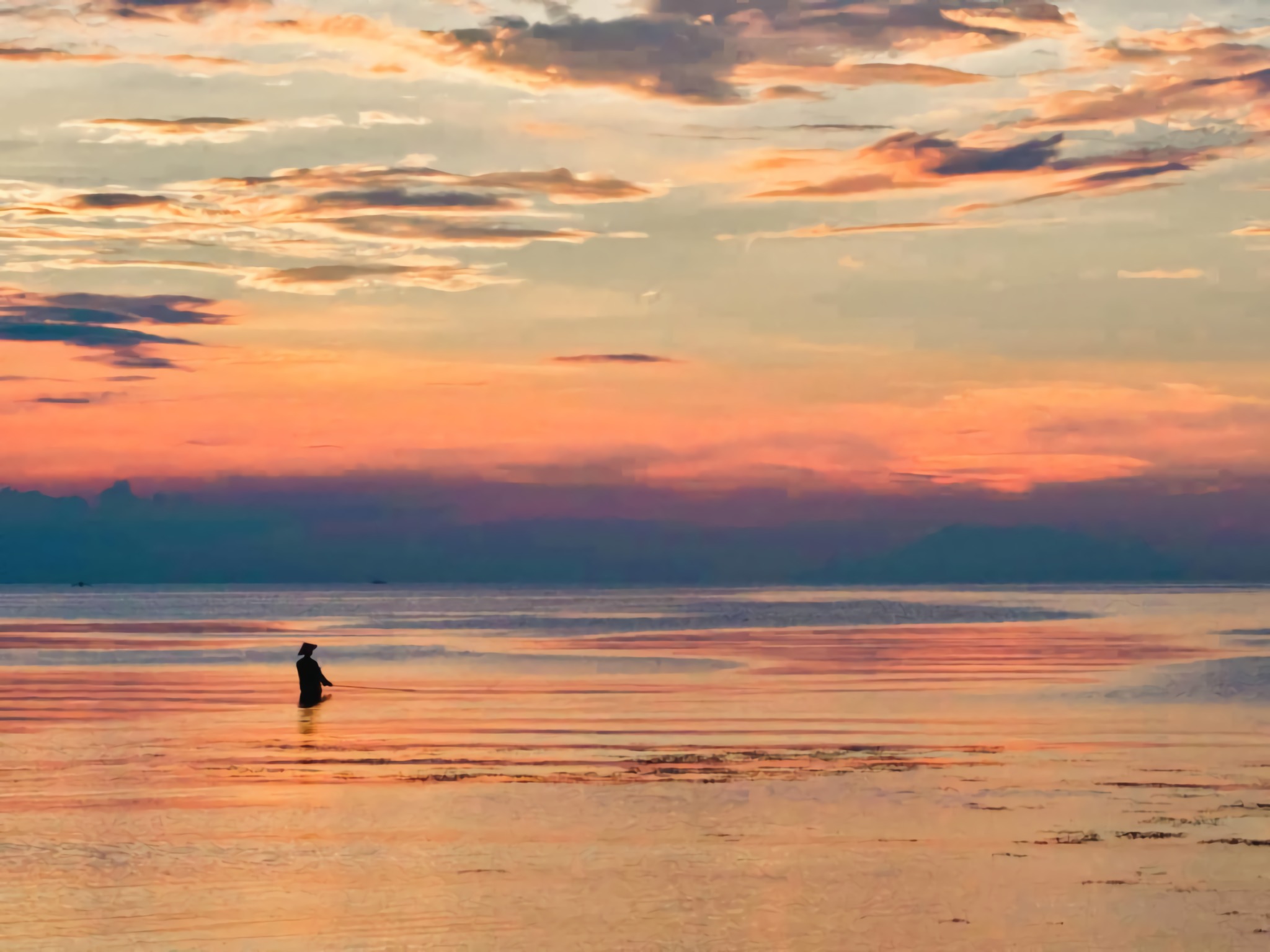 HOW MUCH IT COSTS?
To see dolphins in the middle of Lovina beach is charged at the price of one package, which is along with a boat and other offers (if there is any). The price of renting a boat at Lovina beach is around IDR 150,000/person. By paying the boat in Lovina you already get a boating facility with a duration of 2 hours, accompanied by a boat driver so you don't need to row. You will also get a life vest for safety, and breakfast after watching the dolphins in the middle of the sea.
Visitors are able to not to take the breakfast package, and the price will be cheaper, which is IDR 110,000/person. Keep in mind if you want to see the Dolphins you must arrive at the beach no later than 05.30 AM.
LOCATION & ACCESSIBILITY
Lovina Beach is located in the village of Kalibukbuk, Buleleng Regency, Bali. Lovina Beach is about 10 kilometers from Singaraja or about 20 minutes by driving. If you depart from Kuta, it will take 2 hours 53 minutes, or about 89 kilometers.
Besides, If you depart from Denpasar to Lovina Beach, it will take 2 hours 31 minutes, or about 81 kilometers.