Lotus Lagoon Candidasa
29/10/2020 16:59
---
Enjoying the beauty of the lotus flower you can try as a way to relax. Lotus Lagoon Candidasa, there you can find beautiful lotus flowers. One of the destinations in Candidasa you can visit. Relaxing sitting while looking at the pink and fuchsia lotus flowers will make your mind calm and immerse yourself in the beauty of the lotus flowers that float and bloom in the waters. Lotus Lagoon is an artificial pond filled with lotus flowers. Besides being able to enjoy the beauty of the lotus flowers, the scenery that is presented is also no less beautiful than other places in Bali.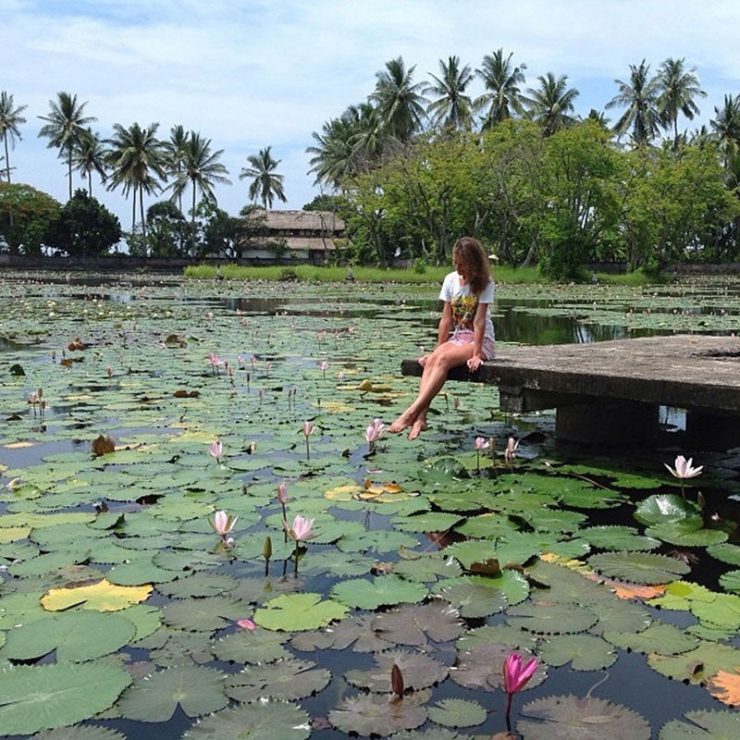 The Attraction of Lotus Lagoon Candidasa
Being in Lotus Lagoon Candidasa is perfect for those of you who like a peaceful atmosphere. This large pond filled with lotuses will accompany you. The Lotus Lagoon is available to the public, you can freely see it through the side of the road, you can also enjoy the beautiful lotus while taking a walk or cycling on the outskirts around Lotus Lagoon.
You don't have to pay a penny to enjoy these lotuses. It is enough to maintain cleanliness at Lotus Lagoon so you can have a comfortable and pleasant vacation. In addition, opposite the Lotus Lagoon, there is also a temple. Candidasa Temple which is built on beautiful hills is truly beautiful and magnificent, if you are interested you can also stop by to see it.
Surely being at Lotus Lagoon is also suitable for those of you who like to update on social media like Instagram or for those of you who are photography lovers, you can find interesting views for you to take pictures as an addition to your collection. Young people who are enthusiastic about Instagram can also make the scenery at Lotus Lagoon a photo background, so that your photos will be nice and interesting.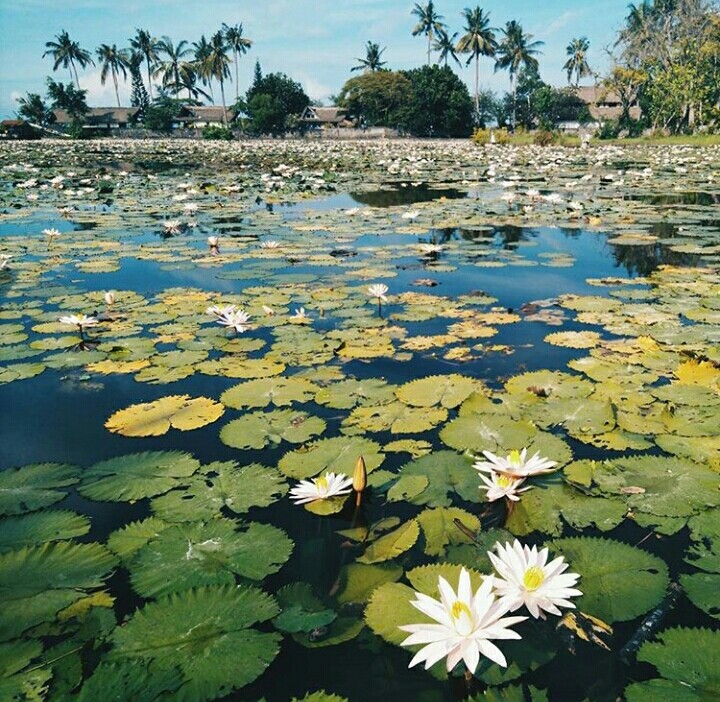 Lotus Lagoon Candidasa Location
Lotus Lagoon is precisely located on Candidasa Highway, Sengkidu, Manggis, Karangasem Regency, Bali. Because of its location in West Bali, the distance from Ngurah Rai Airport is quite far. The distance is approximately 80 km, you can travel for approximately 1 and a half to 2 hours by driving a car.
You may have to be a little patient because the journey is quite long, but your tiredness will be paid off by the beauty of this place. Even though you take a long journey, your trip will not be ordinary and boring. Because during the trip you will pass a lot of tourist objects and green rice fields.
For those of you who are on vacation at Lotus Lagoon once again, please remember to maintain cleanliness, do not build litter in the pool, keep the originality and natural beauty, do not damage the existing facilities.
Tours here are available for free, so at least you keep them beautiful and not damaged by human hands. Hopefully, this information was useful for you, invite your family and friends to make your vacation even more exciting and enjoyable.