Lemukih Waterfall
29/09/2021 01:48
---
Everyone will be happy when the holidays arrive. Because at that time it was an opportunity for everyone to get new experiences, unforgettable memories, and many other amazing things. So that not a few people are looking for the best tourist destinations to visit and often the island of Bali is one of the choices of tourist destinations.
The island of Bali is famous for its natural beauty and unique culture. Many people know it as Heaven on Earth because there are so many things to enjoy. In particular, various must-visit tourist objects such as Lemukih Waterfall.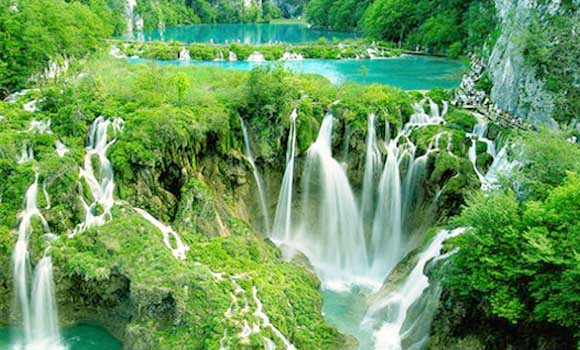 The Enchantment of The Beauty of Lemukih Waterfall Attractions
The Buleleng tourism area is indeed more popular with the existence of waterfall natural attractions, and one of the waterfalls that offers beautiful, beautiful and instagramable places is the Fiji waterfall in Lemukih village. If tourists like adventure nature recreation, then these tourist attractions will be the next tourist destination and adventure.
Indeed, at this time natural recreation areas that are popular tour destinations in Bali are coastal areas or beaches, a number of places that are mandatory tour agendas in Bali are Kuta, Jimbaran, Tanjung Benoa and Pandawa beaches in the South Bali Region. Each place presents a different beauty and uniqueness so that it can attract tourists to feel at home for long.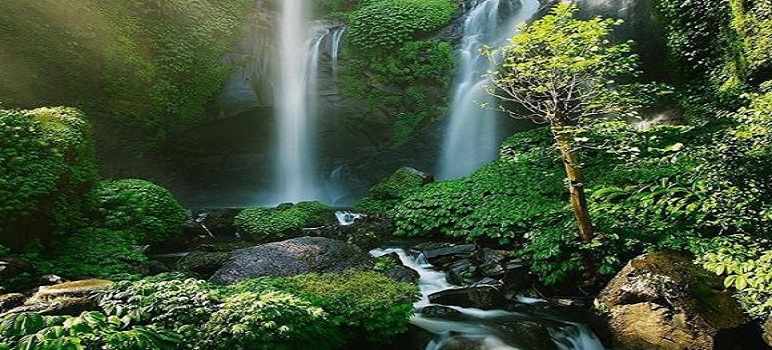 Lemukih Waterfall Attraction
Lemukih Waterfall does have its own uniqueness, there are 3 waterfalls in one location. Although the height is almost the same, but the highest is the waterfall on the right, the height reaches 40 meters, the middle one has the smallest water flow while the one on the left has the largest water flow, so the row of 3 waterfalls in Lemukih Buleleng village is also known as Triple Waterfalls. In this tourist area in Lemukih, there are a number of natural waterfalls that can be enjoyed, including the Fiji waterfall, located in the same location as Sekumpul, where the Sekumpul waterfall is known by the residents of Lemukih village as the Grombongan waterfall. a collection of beautiful waterfalls, so it is not surprising that this natural tourist spot in Buleleng is very popular and is a favorite tour destination on the island of the Gods of Bali, especially for those who like adventure nature tourism.
The water is clear and located in a natural area that is still beautiful and unspoiled, presenting true tranquility and can treat all the boredom of routine, crowds and breathe the bustle of the city. Tourists can even take a bath and enjoy the fresh water from the mountains. Under the waterfall there is a holding pool that can be used for bathing, if tourists want to feel the sensation of mountain water, and bathe in the wild, then you can try bathing here. Vacation and recreational activities certainly provide a different tourist experience when compared to visiting the beach, especially Kuta and Tanjung Benoa which are always crowded with visitors.
Location
Lemukih Village, Sawan District, Buleleng.