le Pirate Nusa Ceningan
18/06/2020 18:34
---
LE PIRATE, NUSA CENINGAN: BEACH CLUB THAT MUST VISIT
Nusa Ceningan is one of many small islands in Bal. The atmosphere that is offered is a little different, it could be an alternative if you somehow are getting bored in Bali especially when you have been to Bali so many times. Nusa Ceningan also has lots of outstanding hangout places to try out. One of them is Le Pirate Beach Club. To go to Nusa Ceningan, you need to cross by public boat from Bali to Nusa Lembongan. Nusa Ceningan is located right on the edge of Nusa Lembongan.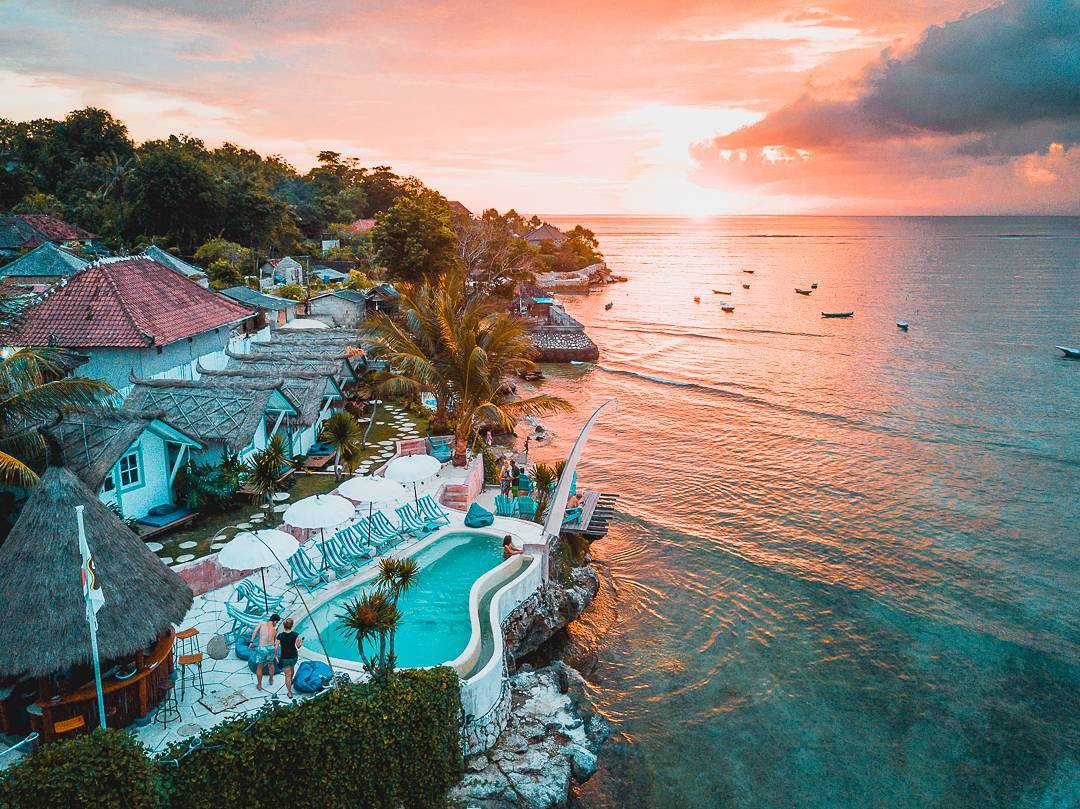 When you arrive at Le Pirate Nusa Ceningan, you will be greeted and made amazed by the surrounding. Nusa Ceningan is famous for its beautiful nature. The view offered is a vast ocean that will surely color your vacation. Le Pirate also provides a swimming pool and a place to stay called Beach Box, highly recommended for those of you who are looking for unique design lodging at a price that is not too expensive. Another attraction of Le Pirate Beach Club is its very Instagenic spots. Almost all corners are dominated by blue and white patterns. You can also find a row of beautiful little cabins that are often used by visitors to take pictures.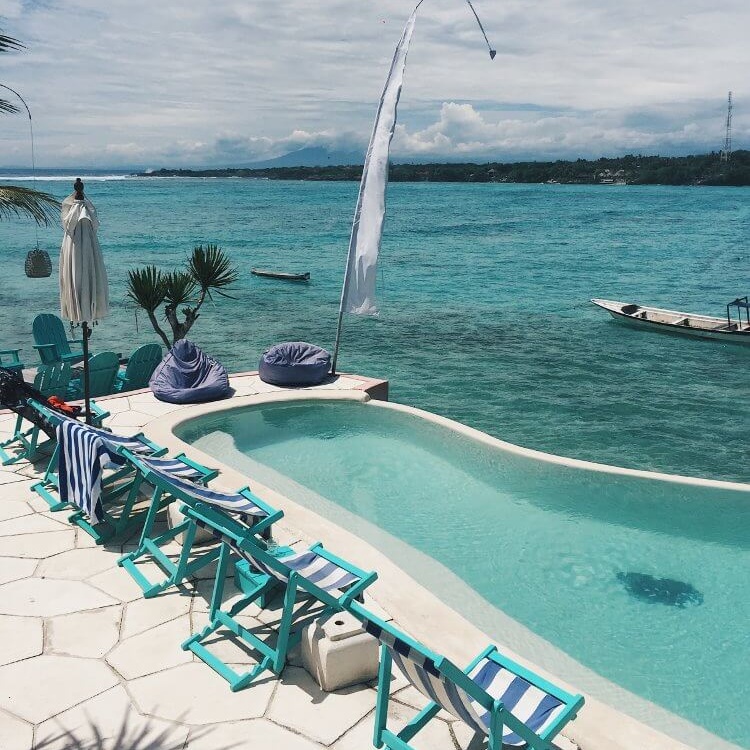 THE FACILITY, FOOD, AND BEVERAGE
The food menu that is offered is various, Le Pirate Nusa Ceningan provides western and also Asian menus. The most recommended menu by loyal visitors of Le Pirate is Steak, Fish Lips, Spiked Wings with prices ranging from IDR 80,000. As for drinks from the bar, you can try Mango Martini, Watermelon Crush, or a cold glass of beer with prices ranging from IDR 25,000-150,000. No need to worry, Le Pirate Beach Club does not apply a minimum order. There are still many other menus with prices in the range of IDR 30,000 - IDR 100,000. Besides food, Le Pirates also sells various merchandise such as clothes, bags, hammocks, sandals, various body care products such as sunblock, and many more.
Other facilities offered by Le Pirate Nusa Ceningan are water activities, namely Snorkeling and Diving. Visiting Bali, especially Nusa Ceningan would not be complete without water activity. You only need to come to the receptionist and register when you are going to do snorkeling or diving activities. Staff from Le Pirate Beach Club will help you prepare for the water sports.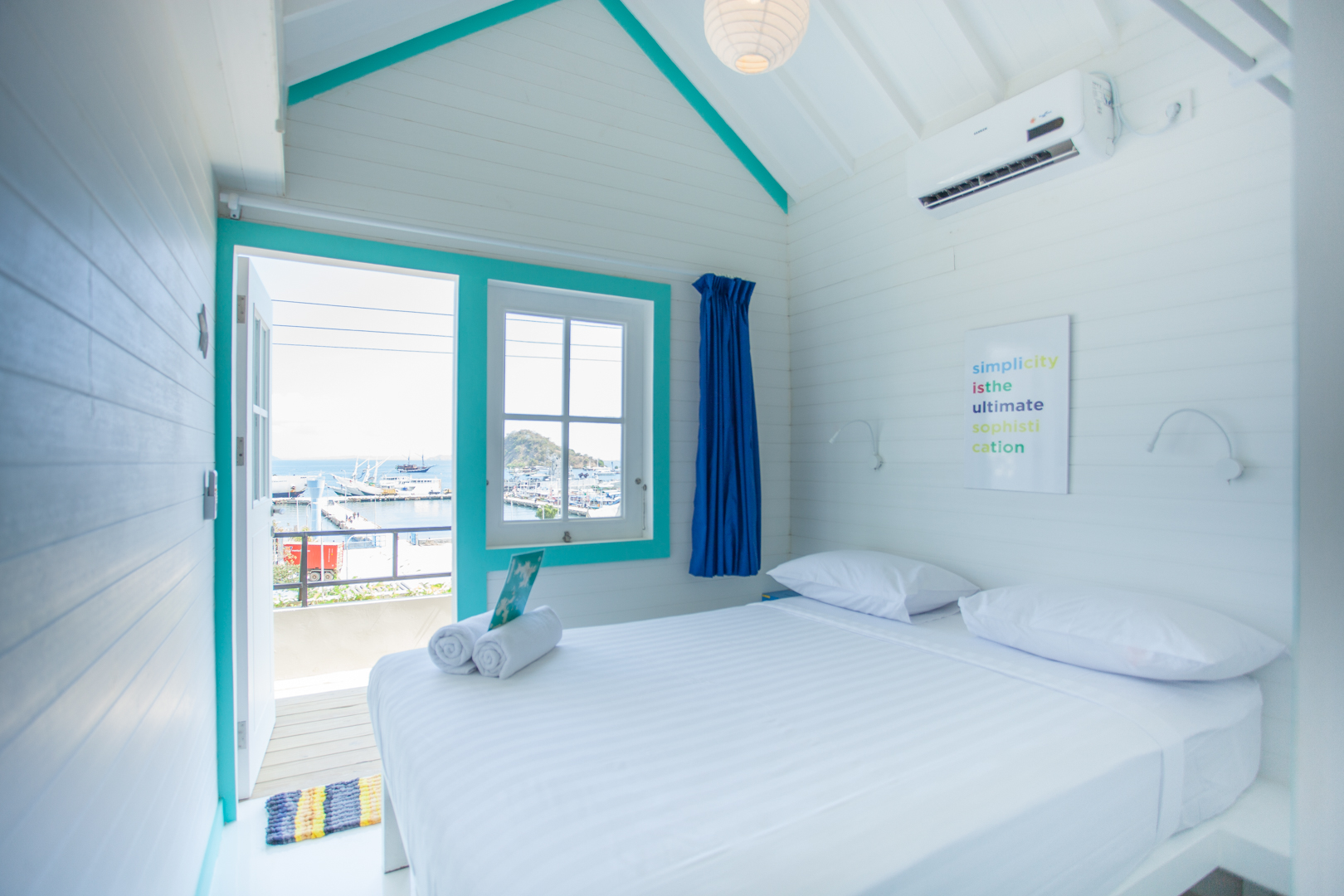 BEACH BOX
As previously mentioned, Le Pirate is not just a place to hangout, Le Pirate also doubles as lodging. Le Pirate Nusa Ceningan provides some small cabins in limited numbers. Not a few tourists who use the beach box design to take pictures. If you are interested in staying at Le Pirate Nusa Ceningan, you can choose two types of rooms. There is a Private Cabin with a capacity of two people and a Dorm, which is one room with a capacity of four people.
ROUTE TO GET LE PIRATE
There are 8-speed boat departures from Sanur to Nusa Lembongan in a day with a travel time of approximately 30 minutes. Upon arrival at Mushroom Bay Nusa Lembongan, many motorbikes are available for rent. You can reach the East side of Lembongan with these motorcycle facilities.
Then, you will cross the Yellow Bridge and head for Le Pirate Nusa Ceningan in about 15 minutes. Pick up trucks are also available up to the bridge. It is highly recommended that you order pick-up and transportation from Boat to Le Pirate directly from Le Pirate. If you depart from Kuta, Seminyak, Legian, and Sanur, you will need a fee of approximately IDR 500,000.